• Kristy McNichol is an American actress who developed a successful career from her early childhood.
• She quit acting after more than two decades of working in TV and movie projects.
• In 2012 she 'came out', revealing her life partner Martie Allen.
• She has a net worth of $7 million and enjoys her private life with her partner.
• She is an advocate for young actors and does charity work.

Known for movies
Short Info
| | |
| --- | --- |
| Net Worth | $7 Million |
| Date Of Birth | September 11, 1962 |
| Fact | Was considered for a role in The Bad News Bears (1976), but lost it to Academy Award winner Tatum O'Neal. |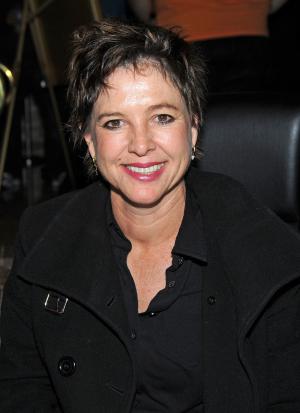 Kristy McNichol is or was a noted American actress, who developed a successful career from her early childhood. However, she quit acting after more than two decades of starring in popular TV and movie projects. She disappeared from public life for sometime, then in 2012 she 'came out', revealing her life partner Martie Allen.
Early life and family
Christina "Kristy" Ann McNichol was born on 11 September 1962, in Los Angeles, California USA, so her zodiac sign is Virgo, and she holds American nationality. Her father is James McNichol, who worked as a carpenter, and her mother is Carolyn McNichol Lucas, she worked in several positions to support the family, as a secretary, sales assistant in a cosmetic shop, eventually becoming business manager for her kids, Kristy and Jimmy.
https://www.instagram.com/p/B3YMLbMFZnJ/
Jimmy is Kristy's older brother, who also became an actor – they started their acting and modeling careers together, end,ing up with recording the music album "Kristy and Jimmy McNichol" with such singles as "He's So Fine" and "Page By Page". Kristy's younger brother Thomas "Tommy" McNichol chose his own way, and studied computer science. In her interview with People magazine in 1989, Kristy remembered she had always been the mother, while her mom often behaved childishly. Kristy had to control the chaos in the house – cleaning the mess, did the laundry, etc., while everybody but her was careless. It was the time she started experiencing episodes of strong anxiety: 'I have always been really responsible, and my mom has been more flighty', Kristy recalls.
Kristy's parents divorced when she was only three years old, and her mother threw all her strength to develop her kids' acting careers, making them attend auditions and then rehearsals.
Educational background
Kristy matriculated from her local high school in Los Angeles in 1980. As she was busy with her acting career from her childhood, she didn't enroll at any college until in 1985, when she quit acting for some time, enrolling at the California College of Hair Design for a change. She worked as a hairdresser to have some rest from the filming she didn't enjoy anymore. People around her thought she was committing career suicide, but in fact Kristy enjoyed working on her own without so many people around her. She later called it an act of self-preservation.
Acting career
First steps
Kristy started appearing in commercials along with her older brother Jimmy when she was not even four years old. In 1973 she landed her first minor role in "Love, American Style" as Steffi, appearing in the episode "Love and the Unsteady Steady". In 1974 she appeared as Rachel in the TV drama series "Apple's Way", and stayed in the show for two years to play the role of Patricia Apple as a regular cast member in 15 episodes. From 1975 to 1976 Kristy appeared in a couple of episodes of "ABC Afterschool Special", also landing minor roles in TV series "Starsky & Hutch", "Sara" and "The Bionic Woman".
As a teenager she faced an attempt of sexual abuse from the director of the commercials she was working on; running away from the director's trailer after he tried to touch her, she refused to accept the realities of the industry, and never accepted the job offers which came from such directors.
Working on the "Family" series
In 1976 Kristy joined the cast of the "Family" series in which she landed the role of Letitia "Buddy" Lawrence. Her colleagues remember she looked more like a miniature adult, always holding a small briefcase in her hand. She was way too serious about her role in the series, and easily remembered the lines, getting them minutes before walking out on the set.
For her work in "Family" Kristy was nominated for a Golden Globe as the Best Supporting Actress, and won two Emmy Awards in 1977 and 1979 in the category Best Supporting Actress in a Dramatic Series. However, Kristy recalls she was trying to please her mother by acting in the series, and didn't really enjoy her career that much. Her mother wanted to be an actress, and Kristy wanted to help her make her dream come true, sometimes taking minor roles to please her, but these only made Kristy more exhausted, thinking not only about herself, but also about her mother's career.
Further acting career, anxiety episodes, depression
From 1978 Kristy started appearing in TV movies, such as "Like Mom, Like Me", "Summer of My German Soldier" and "My Old Man".
In 1980 she had her first role in the theatrical film "Little Darlings", playing Angel Bright, and in 1981 she was nominated for the Golden Globe Award for Best Supporting Actress in a Motion Picture for her work in "Only When I Laugh". In 1982 Kristy voiced-over the character of the Princess in the "Aladdin and the Wonderful Lamp" anime fantasy film, directed by Yoshikatsu Kasai. By the time she started filming "Just the Way You Are" in 1984 Kristy was totally exhausted, and even refused to go to Europe where the scenes of the movie were to be filmed. However, she went to France and started working on Édouard Molinaro's project. From the inner discomfort and depression her weight dropped to 96lbs (43kgs), but her colleagues denied she was really feeling unwell, inviting a masseuse to help her relax.
Happy Birthday to #KristyMcNichol September 11,1962 #Family #EmptyNest #ThePirateMovie #LittleDarlings pic.twitter.com/YFV0UY5id4

— Barbara Vitali (@barbaravitali2) September 11, 2018
When the filming stopped for the Christmas break, Kristy returned home and refused to go back on the set, and the movie was only finished in a year, after Kristy underwent psychological treatment, and was diagnosed with severe depression and emotional and physical exhaustion.
Coming back for the "Empty Nest" series
Kristy's colleagues in Hollywood spread rumors about her emotional state, and was said to have problems with drugs, alcohol, etc. She didn't give them a chance to find out the truth – she didn't want to be an actress anymore. Kristy: 'I'm not a saint, but I've never been hooked on a drug or a drink. I've had my share of problems, just not those. I think it would be easier to kick that kind of habit than to go through the years of hell that I have'.
After several years of silence and intensive treatment, Kristy got a chance to appear in the new TV series "Empty Nest" (1988 – 1995), landing the role of Barbara Weston. She later shared that she accepted the offer only because it was a comedy, and Kristy wanted to try something new – after a year in the series, she finally felt calm and happy. However, in less than a decade she quit acting. Among her last works were such series as "The Golden Girls", "Extreme Ghostbusters" and "Invasion America", while her last films were "Two Moon Junction", "Baby of the Bride" and "Mother of the Bride". Leaving Hollywood, Kristy announced she was going to focus on her health, and never again came back to filming.
Life after acting
After spending several years recovering her emotional and physical state, Kristy began sharing her experience with other people, teaching acting in a private school in Los Angeles.
She also does a lot of charity work, supporting young actors at the start of their profession. She attends such events as Chiller Theatre Convention held at the Hilton Parsippany, New Jersey, meeting young talents and helping them with her experience from her 24-year-long career.
Is Kristy a lesbian? Current partner Martie Allen
Kristy has always been surrounded with rumors about her sexuality. In 2012 she revealed she was a lesbian, and her partner was Martie Allen – the couple has actually been together since 1919. Kristy also admitted that she earlier dated the actress Elizabeth Brook, but who in 1997 died of brain cancer, which broke Kristy's heart. However, she recovered in the arms of Martie Allen, and the couple is now living happily, taking care of their miniature dachshunds.
Jeff Ballard, Kristy's publicist, said that with her coming out she wanted to help kids who were being bullied for the way they were. Martie Allen is a TV personality, who was born in 1960 in the USA. She and Kristy married at a private ceremony, not sharing many details about it. They now enjoy their private life, doing yoga, running and eating out together.
Appearance, clothing style
Kristy has short dark brown hair and brown eyes. She is 5ft 4ins (1.62m) tall and weighs around 143lbs (65kgs). As to her clothing style, she enjoys wearing casual clothes, often jeans, sweatshirts or feminine suits.
Net worth and salary
As of 2019, Kristy is reported to have a net worth of $7 million. Even though she quit her acting career in 1998, she is still enjoying her wealth, living in her fashionable house in Sherman Oaks.
General Info
| | |
| --- | --- |
| Full Name | Kristy McNichol |
| Net Worth | $7 Million |
| Date Of Birth | September 11, 1962 |
| Height | 1.6 m |
| Profession | Actor, Singer |
| Nationality | American |
Family
| | |
| --- | --- |
| Parents | Jim McNichol, Carolyn McNichol Lucas |
| Siblings | Jimmy McNichol, Thomas McNichol, Jennifer Lucas |
| Partner | Martie Allen, Martie Allen |
Accomplishments
| | |
| --- | --- |
| Awards | Primetime Emmy Award for Outstanding Supporting Actress in a Drama Series, People's Choice Award for Favorite Young Motion Picture Actress |
| Nominations | Primetime Emmy Award for Outstanding Lead Actress in a Drama Series, Golden Globe Award for Best Performance by an Actress In A Television Series - Drama, Golden Globe Award for Best Supporting Actress – Motion Picture, People's Choice Award for Favorite Young Motion Picture Performer |
| Movies | Little Darlings, The Pirate Movie, White Dog, Two Moon Junction, The Night the Lights Went Out in Georgia, Just the Way You Are, Only When I Laugh, Summer of My German Soldier, Dream Lover, The Forgotten One, Women of Valor, Like Mom, Like Me, You Can't Hurry Love, Blinded by the Light, Love, Mary, ... |
| TV Shows | Invasion America, Empty Nest, Family, Apple's Way |
Social profile links
Facts
| # | Fact |
| --- | --- |
| 1 | Announced her retirement from acting in 2001. |
| 2 | Taught acting at a private school in Los Angeles. [2001] |
| 3 | Turned down the Brooke Shields role in Pretty Baby (1978), due to conflicts with Family (1976) producer Aaron Spelling. |
| 4 | Turned down the Jodie Foster role in Taxi Driver (1976). |
| 5 | Longtime friends with Elisabeth Brooks and Kari Michaelsen. |
| 6 | Dropped out of acting because she was sick and tired of acting, wanted to have an average life, and one thing she pursued was going to school to learn how to style hair. |
| 7 | Ranked #49 in VH1's list of the "100 Greatest Kid Stars" |
| 8 | Her maternal grandfather was of Lebanese descent. Her other ancestry includes Scottish, Walloon-Belgian, German, and English. |
| 9 | McNichol's role in the ABC Afterschool Specials (1972), ABC Afterschool Specials: The Pinballs (1977), was to advertise and promote the Halter Top fashions. She wore her personally designed halter tops on the show. |
| 10 | Younger sister of Jimmy McNichol. |
| 11 | Was considered for a role in The Bad News Bears (1976), but lost it to Academy Award winner Tatum O'Neal. |
Pictures
Movies
Actress
| Title | Year | Status | Character |
| --- | --- | --- | --- |
| Only When I Laugh | 1981 | | Polly Hines |
| The Night the Lights Went Out in Georgia | 1981 | | Amanda Child |
| Blinded by the Light | 1980 | TV Movie | Janet Bowers |
| Family | 1976-1980 | TV Series | Letitia 'Buddy' Lawrence |
| Little Darlings | 1980 | | Angel |
| My Old Man | 1979 | TV Movie | Jo Butler |
| Summer of My German Soldier | 1978 | TV Movie | Patty Bergen |
| Like Mom, Like Me | 1978 | TV Movie | Jennifer Gruen |
| The End | 1978 | | Julie Lawson |
| Starsky and Hutch | 1976-1978 | TV Series | Joey Carston / Molly Edwards / Meg |
| ABC Afterschool Specials | 1975-1977 | TV Series | Carlie Higgins / Nina Beckwith / Jenna McPhail |
| The Love Boat | 1977 | TV Series | Kelly Rixie |
| Black Sunday | 1977 | scenes deleted | |
| The Love Boat II | 1977 | TV Movie | Linda Morley |
| The Bionic Woman | 1976 | TV Series | Amanda Cory |
| Sara | 1976 | TV Series | |
| Apple's Way | 1974-1975 | TV Series | Patricia Apple / Rachel |
| Run, Joe, Run | 1974 | TV Series | Judy Barnes |
| Love, American Style | 1973 | TV Series | Steffi (segment "Love and the Unsteady Steady") |
| Call to Action to Mayor Bloomberg: Sodas & Soap Operas | 2012 | Short | Kristy McNichol |
| Invasion America | 1998 | TV Series | Angie Romar |
| Extreme Ghostbusters | 1997 | TV Series | Girl in Sub |
| Empty Nest | 1988-1995 | TV Series | Barbara Weston |
| Mother of the Bride | 1993 | TV Movie | Mary |
| The Golden Girls | 1991-1992 | TV Series | Barbara Weston |
| Baby of the Bride | 1991 | TV Movie | Mary |
| Children of the Bride | 1990 | TV Movie | Mary |
| The Forgotten One | 1989 | | Barbara Stupple |
| Two Moon Junction | 1988 | | Patti Jean |
| Murder, She Wrote | 1988 | TV Series | Jill Morton |
| You Can't Hurry Love | 1988 | | Rhonda |
| Women of Valor | 1986 | TV Movie | T.J. Nolan |
| Dream Lover | 1986 | | Kathy Gardner |
| Love, Mary | 1985 | TV Movie | Mary Groda-Lewis |
| Just the Way You Are | 1984 | | Susan Berlanger |
| The Pirate Movie | 1982 | | Mabel Stanley |
| White Dog | 1982 | | Julie Sawyer |
| Aladdin and the Magic Lamp | 1982 | | The Princess (English version, voice) |
Soundtrack
| Title | Year | Status | Character |
| --- | --- | --- | --- |
| The Pirate Movie | 1982 | performer: "First Love", "Pumpin And Blowin", "Hold On" | |
| Only When I Laugh | 1981 | performer: "Heart", "I Guess I'll Have to Change My Plan" uncredited | |
| The Night the Lights Went Out in Georgia | 1981 | performer: "I Need You Strong for Me", "Baby Bye Bye", "Life Is Like a Mountain Railway", "Hangin' Up the Gun" | |
Producer
| Title | Year | Status | Character |
| --- | --- | --- | --- |
| Mother of the Bride | 1993 | TV Movie co-executive producer | |
Self
| Title | Year | Status | Character |
| --- | --- | --- | --- |
| Entertainment Tonight | 2014 | TV Series | Herself - The Love Boat |
| Planet View | 2013 | Documentary | Herself - Host |
| Biography | 2007 | TV Series documentary | Herself |
| The Fifth Annual Genesis Awards | 1991 | TV Movie documentary | Herself |
| The 47th Annual Golden Globe Awards | 1990 | TV Special | Herself - Presenter: Best Actress & Best Actor in a TV-Series - Comedy / Musical |
| Candid Camera: First 40 Years | 1987 | TV Movie | Herself |
| Miss Universe Pageant | 1986 | TV Special documentary | Herself - Judge |
| The 43rd Annual Golden Globe Awards | 1986 | TV Special | Herself - Presenter: Best Actress & Best Actor in a Supporting Role in a Series, Mini-Series or Motion Picture Made for TV |
| The 55th Annual Academy Awards | 1983 | TV Special | Herself - Co-Presenter: Best Live Action Short Film & Best Animated Short Film |
| The 54th Annual Academy Awards | 1982 | TV Special documentary | Herself - Presenter: Best Sound Mixing |
| I Love Liberty | 1982 | TV Special | Herself |
| The 39th Annual Golden Globe Awards | 1982 | TV Special documentary | Herself |
| The 52nd Annual Academy Awards | 1980 | TV Special | Herself - Co-Presenter: Best Costume Design |
| Today | 1980 | TV Series | Herself - Guest |
| The Mike Douglas Show | 1977-1980 | TV Series | Herself - Co-Host / Herself - Guest / Herself - Actress |
| The 6th People's Choice Awards | 1980 | TV Special | Herself - Winner: Favourite Young Actor / Actress |
| Battle of the Network Stars VII | 1979 | TV Special | Herself - ABC Team |
| The 31st Annual Primetime Emmy Awards | 1979 | TV Special | Herself - Winner: Outstanding Supporting Actress in a Drama Series |
| The 36th Annual Golden Globes Awards | 1979 | TV Special | Herself - Nominee: Best Actress in a TV-Series- Drama & Presenter: Best Actor in a Supporting Role in a TV-Series |
| The 6th Annual American Music Awards | 1979 | TV Special | Herself |
| The Carpenters: A Christmas Portrait | 1978 | TV Special | Herself |
| Danny Thomas: Young & Foolish | 1978 | TV Movie | Herself |
| Live Wednesday | 1978 | TV Series | Herself |
| The 30th Annual Primetime Emmy Awards | 1978 | TV Special | Herself - Nominated: Outstanding Continuing Performance by a Supporting Actress in a Drama Series & Presenter: Outstanding Children's Special |
| Dinah! | 1978 | TV Series | Herself - Guest |
| ABC's Silver Anniversary Celebration | 1978 | TV Special | Herself |
| The Merv Griffin Show | 1977 | TV Series | Herself - Guest |
| The Carpenters at Christmas | 1977 | TV Special | Herself |
| Circus of the Stars #2 | 1977 | TV Special | Herself - Performer |
| Disco Fever: 'Saturday Night Fever' Premiere Party | 1977 | TV Movie | Herself |
| Celebrity Challenge of the Sexes 2 | 1977 | TV Movie | Herself |
| Battle of the Network Stars III | 1977 | TV Special | Herself - ABC Team |
| Donny and Marie | 1977 | TV Series | Herself |
| The 29th Annual Primetime Emmy Awards | 1977 | TV Special | Herself - Winner: Outstanding Supporting Actress in a Drama Series |
| The Magic of ABC | 1977 | TV Special | Herself - Guest |
| US Against the World | 1977 | TV Movie | Herself |
| The Hollywood Squares | 1977 | TV Series | Herself - Guest Appearance |
| Celebrity Challenge of the Sexes | 1977 | TV Movie | Herself |
| Battle of the Network Stars II | 1977 | TV Special | Herself - ABC Team |
| Sha Na Na | 1977 | TV Series | Herself |
Archive Footage
| Title | Year | Status | Character |
| --- | --- | --- | --- |
| Entertainment Tonight | 2014 | TV Series | Herself - The Love Boat |
| 100 Greatest Teen Stars | 2006 | TV Mini-Series | Herself |
| Cinema mil | 2005 | TV Series | Julie Sawyer |
| Retrosexual: The 80's | 2004 | TV Mini-Series documentary | |
| Biography | 2001 | TV Series documentary | Kelly Rixie |
Awards
Won Awards
| Year | Award | Ceremony | Nomination | Movie |
| --- | --- | --- | --- | --- |
| 1989 | Razzie Award | Razzie Awards | Worst Supporting Actress | Two Moon Junction (1988) |
| 1982 | Young Artist Award | Young Artist Awards | Best Young Motion Picture Actress | Only When I Laugh (1981) |
| 1980 | Bravo Otto Germany | Bravo Otto | Best Actress (Schauspielerin) | |
| 1980 | People's Choice Award | People's Choice Awards, USA | Favorite Young Motion Picture Actress | |
| 1979 | Primetime Emmy | Primetime Emmy Awards | Outstanding Supporting Actress in a Drama Series | Family (1976) |
| 1977 | Primetime Emmy | Primetime Emmy Awards | Outstanding Continuing Performance by a Supporting Actress in a Drama Series | Family (1976) |
Nominated Awards
| Year | Award | Ceremony | Nomination | Movie |
| --- | --- | --- | --- | --- |
| 1983 | Razzie Award | Razzie Awards | Worst Actress | The Pirate Movie (1982) |
| 1982 | Golden Globe | Golden Globes, USA | Best Actress in a Supporting Role - Motion Picture | Only When I Laugh (1981) |
| 1981 | Young Artist Award | Young Artist Awards | Best Young Actress - TV Special | My Old Man (1979) |
| 1981 | Young Artist Award | Young Artist Awards | Best Young Actress in a Major Motion Picture | Little Darlings (1980) |
| 1980 | Primetime Emmy | Primetime Emmy Awards | Outstanding Lead Actress in a Drama Series | Family (1976) |
| 1980 | Young Artist Award | Young Artist Awards | Best Juvenile Actress in a TV Series or Special | Family (1976) |
| 1979 | Golden Globe | Golden Globes, USA | Best Actress in a Television Series - Drama | Family (1976) |
| 1978 | Primetime Emmy | Primetime Emmy Awards | Outstanding Continuing Performance by a Supporting Actress in a Drama Series | Family (1976) |
2nd Place Awards
| Year | Award | Ceremony | Nomination | Movie |
| --- | --- | --- | --- | --- |
| 1981 | Bravo Otto Germany | Bravo Otto | Best Actress (Schauspielerin) | |
| 1979 | Bravo Otto Germany | Bravo Otto | Best Female TV Star (TV-Star w) | |
Source:
IMDb
,
Wikipedia