• Lee Ingleby is an English actor with a net worth of over $1 million.
• He was inspired to pursue acting in high school and studied at the London Academy of Music and Dramatic Art.
• He gained prominence for roles such as Stan Shunpike in "Harry Potter and the Prisoner of Azkaban" and Detective Sergeant John Bacchus in "Inspector George Gently".
• He has appeared in films, television series and stage productions, and voiced the Sheriff of Nottingham in an audio production of "Robin Hood".
• He is an advocate for autism awareness due to his role portraying a father of an autism sufferer.

Known for movies
Short Info
| | |
| --- | --- |
| Date Of Birth | January 28, 1976 |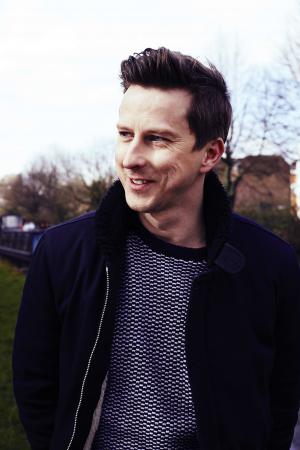 Who is Lee Ingleby?
Lee David Ingleby was born on 28 January 1976, in Burnley, Lancashire, England, and is an actor, best known for his role in the film "Harry Potter and the Prisoner of Azkaban", in which he played Stan Shunpike. He also played Detective Sergeant John Bacchus in the BBC drama "Inspector George Gently".
The Net Worth of Lee Ingleby
How rich is Lee Ingleby? As of late-2019, sources inform us of a net worth that is over $1 million, earned through a successful career as an actor.
He's been active in the entertainment industry since 1997, and has appeared in both UK projects as well as international productions.
Early Life, Education, and Career Beginnings
While Lee was born in Burnley, he grew up in nearby Brierfield and attended Edge End High School. The secondary school was operational until sometime in 2006, when it merged with Mansfield High School. During his time there, he was inspired to pursue a career in acting by a drama teacher, who encouraged him to try his hand at professional theatre.
After matriculating from high school, he enrolled at Accrington and Rossendale College, then furthered his studies by enrolling at the London Academy of Music and Dramatic Art (LAMDA). Located in Hammersmith, it is the oldest drama school in the UK, with many of its graduates going on to find careers in the UK or in Hollywood, the Royal National Theatre, the Royal Shakespeare Company, BBC, and Broadway. After he completed his education, he was mainly put in small roles, until he was cast in his first major role in BBC's "Nature Boy" in 2000.
Rise to Fame
In 2001, Ingleby appeared in the television movie version of "The Life and Adventures of Nicholas Nickleby", before trying his hand at screenwriting for the short "Cracks in the Ceiling" which he also appeared in. In 2002, he appeared in a small role in the theatrical release of "Borstal Boy" before having a string of television guest appearances, including in "Hustle", "Cadfael", and "The Bill". He then gained a supporting role in "Ever After", appearing alongside Drew Barrymore, and "Master and Commander: The Far Side of the World" in 2003.
In 2004, he had a small role in 'Haven" which premiered at the Toronto Film Festival, and then made a guest appearance in the ong-running BBC TV series "Doctor Who". Two years later, he was cast in "The Street" playing an abusive husband, was also a part of the television adaptation of "The Wind in the Willows", and appeared in the modernized version of "Rapunzel" on BBC which was a part of the "Fairy Tales" series.
Recent Projects
In 2007, he gained one of his most prominent roles in "Inspector George Gently", on which he worked for a decade. Concurrently, in 2008, Lee worked on the three part television project "Place of Execution", playing the role of DI George Bennett.
He also performed regularly on stage with credits such as "Midsummer Night's Dream", "The Pillowman", and "Our Class". In 2011he appeared in "Being Human" as a vampire elder, and in "Luther" in which he portrayed serial killer Cameron Pell. In 2013, he voiced the Sheriff of Nottingham in an audio production of "Robin Hood", a role which he would reprise in a follow up called "HOOD – The Scribe of Sherwood". This began a string of audio projects under Spiteful Puppet.
The following year he worked on the Irish-British co-production series entitled "Quirke", in which he played Leslie. He then played the titular character in the new computer generated version of the show "Bob the Builder", and around the same time, worked on the spoken narration version of the album "Please Come Home", which was released under the name "Lonely Robot". In 2016, he had the role of a father of an autistic child in the BBC show "The A Word", a role he continues to play. A few of his latest projects include "Warship", "Line of Duty", and "Criminal: UK".
Episode 2 of #theAword on your TV this evening. Gentle reminder. pic.twitter.com/gMvzgkda6b

— Lee Ingleby (@leeingleby) November 14, 2017
Personal Life and Social Media
For his personal life, not much is known in terms of any of Ingleby's romantic relationships. He has not been public about this aspect of his life, preferring to keep it away from media attention. His online account states that he is a husband, indicating that he is married though no details have been shared about his partner. It is also not known if he has any children. He prefers to keep a separation between his personal and professional life. He enjoys acting and loves playing sleuth characters and the all-around good guy.
Similar to numerous actors, he is active online through accounts on social media. He has an account on Twitter on which he has over 17,000 followers, using the platform to promote some of his recent and upcoming projects. However, he doesn't post there often, at times taking months in between his posts. He's also become an advocate of spreading awareness of autism, due to his most recent role portraying the father of an autism sufferer. There is also a Facebook page named after him, though it is likely a fan page and not anything he manages as it mainly posts about projects he's recently worked on, without anything to connect the account to him personally.
General Info
| | |
| --- | --- |
| Full Name | Lee Ingleby |
| Date Of Birth | January 28, 1976 |
| Place Of Birth | Burnley, United Kingdom |
| Height | 1.77 m |
| Profession | Actor, Screenwriter |
| Education | Accrington and Rossendale College |
| Nationality | British |
Family
| | |
| --- | --- |
| Parents | Gordon Ingleby, Susan M. Hoggarth |
Accomplishments
| | |
| --- | --- |
| Movies | Harry Potter and the Prisoner of Azkaban, Master and Commander: The Far Side of the World, Ever After, Doghouse, The Wind in the Willows, Borstal Boy, The Last Legion, The Headsman, The Life and Adventures of Nicholas Nickleby, Last Knights, Post-it Love, Best Laid Plans, Hippie Hippie Shake, Haven,... |
| TV Shows | Inspector George Gently, Our Zoo, The Street, Crooked House, Early Doors, Killer Net, The A Word, Line of Duty, White Heat, The Five, Bob the Builder, Impact!, Place of Execution |
Social profile links
Pictures
Movies
Actor
| Title | Year | Status | Character |
| --- | --- | --- | --- |
| Innocent | 2017 | TV Mini-Series filming | David Collins |
| Hippie Hippie Shake | 2010 | completed | Jim Anderson |
| Watership Down | | TV Mini-Series post-production | Captain Campion |
| The Five | 2016 | TV Series | Slade |
| The A Word | 2016 | TV Series | Paul Hughes |
| Bob the Builder | 2015 | TV Series | Bob (UK) |
| Inspector George Gently | 2007-2015 | TV Series | John Bacchus |
| Last Knights | 2015 | | Messenger |
| Our Zoo | 2014 | TV Mini-Series | George Mottershead |
| Mr. Turner | 2014 | | Unhappy Couple |
| The Crimson Field | 2014 | TV Mini-Series | Pte Wilfred 'Dad' Tyrell |
| Quirke | 2014 | TV Mini-Series | Leslie White |
| Wisdom | 2013 | Short | Denton Elicient |
| Moving On | 2013 | TV Series | Paul |
| Communion | 2013 | | Father Samuel |
| The Arbiter | 2013 | | John |
| Sinbad | 2012 | TV Series | Riff |
| A Running Jump | 2012 | Short | Gary |
| White Heat | 2012 | TV Mini-Series | Alan |
| Best Laid Plans | 2012 | | Deano |
| Luther | 2011 | TV Series | Cameron Pell |
| Being Human | 2011 | TV Series | Edgar Wyndam |
| All the Way Up | 2010 | Short | Bell Boy |
| The First Men in the Moon | 2010 | TV Movie | Chessocks |
| 10 Minute Tales | 2009 | TV Series | Man |
| Doghouse | 2009 | | Matt |
| Furnace Four | 2009 | Short | Porter |
| Post-It Love | 2009 | Short | Guy |
| Crooked House | 2008 | TV Series | Ben |
| Place of Execution | 2008 | TV Mini-Series | DI George Bennett |
| Fairy Tales | 2008 | TV Mini-Series | Jimmy Stojkovic |
| The Worst Journey in the World | 2007 | TV Movie | Henry 'Birdie' Bowers |
| The Last Legion | 2007 | | Germanus |
| Agatha Christie's Marple | 2007 | TV Series | DC Colin Hards |
| The Wind in the Willows | 2006 | TV Movie | Mole |
| Brief Encounters | 2006 | TV Series | Stephen |
| Life on Mars | 2006 | TV Series | Vic Tyler |
| The Headsman | 2005 | | Bernhard |
| Coming Up | 2005 | TV Series | Gabriel |
| Hustle | 2005 | TV Series | Trevor Speed |
| Early Doors | 2004 | TV Series | Dean |
| Blue Murder | 2004 | TV Series | Roger Boersma |
| Haven | 2004/I | | Patrick |
| Harry Potter and the Prisoner of Azkaban | 2004 | | Stan Shunpike |
| No Angels | 2004 | TV Series | Nurse Carl Jenkins |
| Master and Commander: The Far Side of the World | 2003 | | Hollom, Midshipman |
| Fat Friends | 2002 | TV Series | Craig Porter |
| Clocking Off | 2002 | TV Series | Stephen Dugdale |
| Impact | 2002 | TV Movie | Peter Stamford |
| Cracks in the Ceiling | 2001 | Short | Lad |
| The Life and Adventures of Nicholas Nickleby | 2001 | TV Movie | Smike |
| Spaced | 2001 | TV Series | Teenage Thug Leader |
| Borstal Boy | 2000 | | Dale |
| Nature Boy | 2000 | TV Mini-Series | David Witton |
| Jonathan Creek | 2000 | TV Series | Derek Spratley |
| Junk | 1999 | TV Movie | Rob |
| Dalziel and Pascoe | 1999 | TV Series | Kieron Cumming |
| The Dark Room | 1999 | TV Series | Bobby Franklyn |
| Wing and a Prayer | 1999 | TV Series | Gary Spalling |
| Mystery!: Cadfael | 1998 | TV Series | Walter |
| The Bill | 1998 | TV Series | Ian |
| Ever After: A Cinderella Story | 1998 | | Gustave |
| In the Red | 1998 | TV Series | Paul / Paul, Reform Party Worker |
| Killer Net | 1998 | TV Mini-Series | Gordon |
| Soldier Soldier | 1997 | TV Series | Kevin Fitzpatrick |
Writer
| Title | Year | Status | Character |
| --- | --- | --- | --- |
| Cracks in the Ceiling | 2001 | Short screenplay | |
Self
| Title | Year | Status | Character |
| --- | --- | --- | --- |
| The Crime Thriller Club | 2013-2014 | TV Series documentary | Himself / DS Bacchus |
| The Making of... 'Doghouse' | 2009 | Video documentary short | Himself |
| HBO First Look | 2003 | TV Series documentary | Himself |
| Insight Into the Borstal Boy | 2000 | Video documentary short | Himself / Dale (uncredited) |
Source:
IMDb
,
Wikipedia