• Marjorie Armstrong 'Markie' Post is an American actress with a net worth of over $12 million.
• She was born in Palo Alto, California and is of white ethnicity.
• She studied at Lewis & Clark College and Pomona College.
• She is best known for her roles in "The Fall Guy", "Night Court", and "Hearts Afire".
• She has been married twice, and has two daughters.

Known for movies
Short Info
| | |
| --- | --- |
| Net Worth | $12 Million |
| Date Of Birth | November 4, 1950 |
| Spouse | Michael A. Ross |
| Fact | Attended Las Lomas High School in Walnut Creek, California, and earned her Bachelor of Arts degree from Lewis & Clark College in Portland, Oregon, USA. |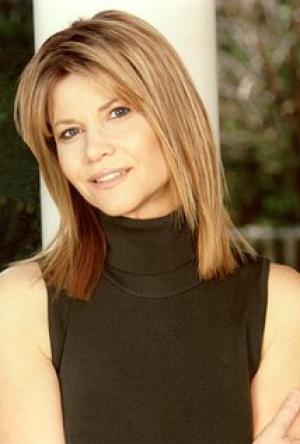 Who is Markie Post?
Marjorie Armstrong 'Markie' Post was born on 4 November 1950 under the sign of Scorpio, in Palo Alto, California USA, and is a 69-year-old actress, probably best recognized for starring in the role of Terri Michaels in "The Fall Guy", playing Christine Sullivan in "Night Court", and featuring as Georgie Anne Lahti Hartman in "Hearts Afire".
How rich is she, as of now? Markie Post Net Worth
Markie Post's net worth is over $12 million as of early 2020, earned through her successful career as a professional actress, since the late 1970s, starring in more than 75 TV and film titles. Besides that, she's increased her wealth working on various game shows.
Early Life, Parents, Nationality, Ethnicity
Markie Post spent her early years in Stanford and Walnut Creek, both cities located in California, where she was raised by her father, Richard Freeman Post, an eminent nuclear physicist, and her mother, Marylee Post, who was a poet. She is the middle of three children, since she has an elder brother named Steve, and younger one named Rodney. She is of white ethnicity and is American by nationality.
Educational Background
Markie Post went to Las Lomas High School in Walnut Creek. While in there, she was a cheerleader. Upon matriculation, Markie enrolled in Lewis & Clark College, located in Portland, Oregon.
At one point, she moved to Claremont, California and there transferred to Pomona College, but eventually returned to Oregon and obtained her Bachelor of Arts degree from Lewis & Clark College.
Game Shows
Prior to becoming an actress, Markie Post became involved in the entertainment industry as a part of famous game shows. She started her career in the production crew of "Split Second", hosted by Tom Kennedy on ABC. Markie also worked in the editorial department of Mark Goodson's game show "Family Freud" in 1976, and as an associate producer for the CBS game show "Double Dare" between 1976 and 1977. She even served as a card dealer in the NBC game show "Card Sharks" in 1978.
She has also appeared in other game shows, including "Password" and "Pyramid".
Acting Career Beginnings
Markie Post made her debut television appearance in a small role in the made-for-television comedy film "Frankie And Annette: The Second Time Around" in 1978. Over the next period, she improved her acting skills through making guest appearances in such TV series as "Buck Rogers In The 25th Century", "The Incredible Hulk", and "Semi-Tough", etc. In 1981, she made her debut film appearance as Chris Brennan in the crime drama "Gangster Wars", and reprised the role in the NBC mini-series "The Gangster Chronicles" later that year.
Rise to Prominence
In 1982, Markie was chosen to portray Terri Michaels in the ABC action/adventure drama series "The Fall Guy" – she came to prominence by starring in more than 60 episodes during the four seasons. Her next big role came in 1984, when she joined the cast of the NBC sitcom "Night Court", playing Christine Sullivan in its nine seasons through 1992. Concurrently, she appeared in such TV film titles as "Triplecross" (1986), featuring as Delia Langtree, "Glitz" (1988), landing the role of Linda Moon, and "Stranger At My Door" (1991), starring as Sharon Dancey.
Continued Success
When the filming of "Night Court" was ended, Markie won the role of Georgie Anne Lahti Hartman in the CBS sitcom "Hearts Afire" (1992-95).
She continued working on TV film titles too, starring in such roles as Laurie Philips in "Someone She Knows" (1994), as Gwen Kessler in "Chasing The Dragon" (1996), and Rosemary Zoltanne in "I've Been Waiting For You" (1998). Thereafter, she starred as Mary's mom in the 1998 comedy film "There's Something About Mary", alongside Cameron Diaz and Matt Dillon, and in 1999 through 2000, Markie was cast as Julie Whitney in the ABC sitcom "Odd Man Out".
New Millennium
During the 2000s, Markie mostly guest-starred in various TV series, including "The District", "Scrubs", and "Ghost Whisperer".
Besides that, she appeared as Virginia Corbett in the Fox Family Channel comedy film "Til Dad Do Us Part" (2001), portrayed Mom Chandler in the ABC Family crime comedy film "Holiday In Handcuffs" (2007), and featured as Aunt Addie in the Hallmark Channel drama film "Backyard Wedding" (2010).
The 2010s
Markie's first significant project in the next decade came in 2010, when she provided her voice to June Darby in the Hub Network animated superhero series "Transformers Prime" until 2013, for which she was nominated for the 2013 Behind the Voice Actors Award in the Best Vocal Ensemble in a Television Series – Action/Drama category.
.@Lin_Manuel Got my shirt! pic.twitter.com/BmkCCp1B7o

— Markie Post (@markie_post) March 12, 2018
In 2014, she guest-starred as Betsy in the "Rack and Ruin", which was followed by her portrayals of Linda in the 2014 romantic comedy film "Muffin Top: A Love Story" and Barbara 'Bunny' Fletcher in the NBC police procedural drama series "Chicago P.D." (2014-17).
Recent Years: Where Is She Now?
In 2017 Markie was quite busy, since she starred in the role of Christine Merriweather in the mockumentary comedy film "Cook Off", played Lila Burns in the family film "Sweet Sweet Summertime", and featured as Euginia in another family film, "Camp Cool Kids".
During the same year, she also landed the role of Anna Taylor in the TV film "Four Christmases And A Wedding", followed by her portrayal of Helen Portollo in the ABC sitcom "The Kids Are Alright" (2018-19). Most recently, she starred as Tay in the 2019 TV film "Christmas Reservations".
Appearance and Vital Statistics
Long blonde hair
Green eyes
Height – 5ft 6ins (1.68m)
Weight – 110lbs (50kgs)
Vital Statistics – 34-23-34
Bra Size – 34B
Personal Life: Husband, Daughters
Markie Post has married twice. Her first husband was Stephen Knox, from June 1971 until September 1972. Ten years later, Markie tied the knot with screenwriter and actor Michael A. Ross, on 7 February 1982. They have two daughters together, Katie Ross born in June 1987, and their second daughter, named Daisy Ross in March 1990.
General Info
| | |
| --- | --- |
| Full Name | Markie Post |
| Net Worth | $12 Million |
| Date Of Birth | November 4, 1950 |
| Height | 1.67 m |
| Weight | 110 lbs |
| Profession | Actor |
| Education | Lewis & Clark College, Las Lomas High School |
| Nationality | American |
Family
| | |
| --- | --- |
| Spouse | Michael A. Ross |
| Children | Daisy Ross, Katie Ross |
| Parents | Marylee Post, Richard F. Post |
Accomplishments
| | |
| --- | --- |
| Nominations | TV Land "Lady You Love to Watch Fight for Her Life in a Movie of the Week" Award |
| Movies | There's Something About Mary, Visitors of the Night, Holiday in Handcuffs, Backyard Wedding, Survival on the Mountain, I've Been Waiting for You, Stranger at My Door, Till Dad Do Us Part, Dog's Best Friend, Gangster Wars, Muffin Top: A Love Story, Cook-Off!, Triplecross, Glitz |
| TV Shows | Night Court, The Fall Guy, Hearts Afire, Card Sharks, The Gangster Chronicles, Odd Man Out, Fantasy Island, McClain's Law, ACME Saturday Night, House Calls, Code Red, Semi-Tough, The Lazarus Syndrome |
Social profile links
Quotes
| # | Quote |
| --- | --- |
| 1 | I turned down dates because I dreaded sitting in front of a plateful of food. |
| 2 | I couldn't be as charming as my mother or as smart as my father. So I decided to be bad. |
| 3 | I'm no sexual siren. I see prettier girls than me in the grocery store every day. |
| 4 | [in People magazine, March 3, 1986] Of course I'd like children. But I have to get over my impression that being pregnant is like popping corn. You expand and expand until you pop. |
Facts
| # | Fact |
| --- | --- |
| 1 | Was a cheerleader in high school. |
| 2 | Attended Las Lomas High School in Walnut Creek, California, and earned her Bachelor of Arts degree from Lewis & Clark College in Portland, Oregon, USA. |
| 3 | Was born in Palo Alto, California, USA, and grew up in Walnut Creek, California, USA. |
| 4 | Daughters Katie Ross (born June 16, 1987) and Daisy Ross (born March 30, 1990) with second husband Michael A. Ross. |
| 5 | Daughter of noted nuclear physicist Richard Freeman Post (November 14, 1918 - April 7, 2015). |
Pictures
Movies
Actress
| Title | Year | Status | Character |
| --- | --- | --- | --- |
| Sweet Sweet Summertime | 2017 | | Lila Burns |
| Chicago P.D. | 2014-2017 | TV Series | Barbara 'Bunny' Fletcher |
| Camp Cool Kids | 2016 | | Euginia |
| The Joneses Unplugged | 2016 | TV Movie | Tawney |
| Rack and Ruin TV Pilot | 2015 | TV Movie | Betsy |
| Rack and Ruin Web Series | 2015 | TV Movie | Betsy |
| Muffin Top: A Love Story | 2014 | | Linda |
| Rack and Ruin | 2014 | TV Series | Betsy |
| Christmas on the Bayou | 2013 | TV Movie | Lilly |
| Back in the Game | 2013 | TV Series | Dotty |
| Transformers Prime | 2010-2013 | TV Series | June Darby |
| Man Up | 2011 | TV Series | Linda |
| Backyard Wedding | 2010 | TV Movie | Aunt Addie |
| 30 Rock | 2008 | TV Series | Markie Post |
| Holiday in Handcuffs | 2007 | TV Movie | Mom Chandler |
| Cook-Off! | 2007 | | Christine Merriweather |
| Ghost Whisperer | 2006 | TV Series | Diana Lasseter |
| Scrubs | 2002-2006 | TV Series | Lily Reid |
| The District | 2003-2004 | TV Series | Audrey Livingston / Simone Fairgate / Audrey Livermore |
| Electra Woman and Dyna Girl | 2001 | TV Short | Electra Woman |
| Late Boomers | 2001 | TV Movie | |
| Till Dad Do Us Part | 2001 | TV Movie | Virginia Corbett |
| Twice in a Lifetime | 2000 | TV Series | Nancy Waldron / Peggy McIntyre |
| Odd Man Out | 1999-2000 | TV Series | Julia Whitney |
| There's Something About Mary | 1998 | | Mary's Mom |
| I've Been Waiting for You | 1998 | TV Movie | Rosemary Zoltanne |
| Behind the Zipper with Magda | 1998 | Video short | Sheila Jensen (Mom) |
| Survival on the Mountain | 1997 | TV Movie | Amy Hoffman |
| Dog's Best Friend | 1997 | TV Movie | Horse (voice) |
| Dave's World | 1996 | TV Series | Lisa McCauley |
| Chasing the Dragon | 1996 | TV Movie | Gwen Kessler |
| Visitors of the Night | 1995 | TV Movie | Judith English |
| VR.5 | 1995 | TV Series | Alexis Miller |
| Hearts Afire | 1992-1995 | TV Series | Georgie Anne Lahti Hartman / Georgie Anne Lahti |
| Someone She Knows | 1994 | TV Movie | Laurie Philips |
| Beyond Suspicion | 1993 | TV Movie | Joyce |
| Night Court | 1984-1992 | TV Series | Christine Sullivan |
| Stranger at My Door | 1991 | TV Movie | Sharon Dancey |
| Tricks of the Trade | 1988 | TV Movie | Marla |
| Glitz | 1988 | TV Movie | Linda Moon |
| Triplecross | 1986 | TV Movie | Delia Langtree |
| Hotel | 1984-1985 | TV Series | Anne Crowley / Jill Stanton |
| The Fall Guy | 1982-1985 | TV Series | Terri Michaels |
| The A-Team | 1983-1984 | TV Series | Rina / Leslie Becktall / Sister Teresa |
| Scene of the Crime | 1984 | TV Series | |
| Glitter | 1984 | TV Series | Barbara Nelson |
| Fantasy Island | 1983-1984 | TV Series | Amy Marshall / Doreen Murphy |
| Cheers | 1983 | TV Series | Heather Landon |
| The Love Boat | 1982-1983 | TV Series | Doris Holden / Dee Dee / Donna Baker |
| Matt Houston | 1983 | TV Series | Courtney Garner |
| Six Pack | 1983 | TV Movie | Sally Leadbetter |
| Not Just Another Affair | 1982 | TV Movie | Jan Thacker |
| Massarati and the Brain | 1982 | TV Movie | Julie Ramsdell |
| Code Red | 1982 | TV Series | |
| McClain's Law | 1981 | TV Series | |
| Simon & Simon | 1981 | TV Series | Carolyn Perry |
| The Greatest American Hero | 1981 | TV Series | Deborah Dante |
| Gangster Wars | 1981 | | Chris Brennan |
| The Gangster Chronicles | 1981 | TV Mini-Series | Chris Brennan |
| Semi-Tough | 1980 | TV Series | Barbara Jane Bookman |
| Eight Is Enough | 1980 | TV Series | Kerry |
| House Calls | 1980 | TV Series | Linda |
| B.J. and the Bear | 1980 | TV Series | Valerie Wood |
| Hart to Hart | 1979 | TV Series | Sandy |
| Buck Rogers in the 25th Century | 1979 | TV Series | Joella Cameron |
| The Lazarus Syndrome | 1979 | TV Series | Lauren Placer |
| The Incredible Hulk | 1979 | TV Series | Pamela Morris |
| Barnaby Jones | 1979 | TV Series | Linda Woods |
| CHiPs | 1979 | TV Series | Roberta |
| Frankie and Annette: The Second Time Around | 1978 | TV Movie | |
Soundtrack
| Title | Year | Status | Character |
| --- | --- | --- | --- |
| Night Court | 1987-1990 | TV Series performer - 4 episodes | |
Producer
| Title | Year | Status | Character |
| --- | --- | --- | --- |
| Presidential Inaugural Celebration for Children | 1993 | TV Movie executive producer | |
| Double Dare | 1976 | TV Series associate producer | |
Editorial Department
| Title | Year | Status | Character |
| --- | --- | --- | --- |
| Family Feud | 1976 | TV Series editorial staff - 1970s | |
Self
| Title | Year | Status | Character |
| --- | --- | --- | --- |
| Hollywood Squares | 2000 | TV Series | Herself - Panelist |
| Women of the Net | 1998 | TV Movie documentary | Herself |
| Harry Anderson: The Tricks of His Trade | 1996 | TV Special | |
| The Tonight Show with Jay Leno | 1994-1995 | TV Series | Herself |
| Intimate Portrait | 1995 | TV Series documentary | Herself - Narrator |
| Dave's World | 1994 | TV Series | Herself |
| Presidential Inaugural Celebration for Children | 1993 | TV Movie | Herself - Hostess |
| The 44th Annual Primetime Emmy Awards | 1992 | TV Special | Herself - Co-Presenter: Outstanding Supporting Actor in a Comedy Series |
| The 5th Annual American Comedy Awards | 1991 | TV Special | Herself |
| The Chipmunks: Rockin' Through the Decades | 1990 | TV Movie | Herself |
| The Arsenio Hall Show | 1989-1990 | TV Series | Herself |
| The $10,000 Pyramid | 1983-1988 | TV Series | Herself - Celebrity Contestant |
| Magic in the Magic Kingdom | 1988 | TV Special | Herself |
| Blackout | 1988 | TV Series | Herself |
| Super Password | 1985-1987 | TV Series | Herself - Celebrity Contestant |
| Macy's Thanksgiving Day Parade | 1986 | TV Special | Herself |
| The Wildest West Show of the Stars | 1986 | TV Movie | Herself |
| $50,000 a Minute | 1985 | TV Movie | Herself |
| Body Language | 1984 | TV Series | Herself |
| The 24th Annual International Broadcasting Awards | 1984 | TV Special | Herself - Presenter |
| Match Game/Hollywood Squares Hour | 1983 | TV Series | Herself - Panelist |
| Go | 1983 | TV Series | Herself |
| Card Sharks | 1978 | TV Series | Model (1978-1981) |
| ACME Saturday Night | 2010 | TV Series | Herself - Guest Host |
| E! True Hollywood Story | 2002 | TV Series documentary | Herself |
Archive Footage
| Title | Year | Status | Character |
| --- | --- | --- | --- |
| The Tonight Show Starring Johnny Carson | 1987 | TV Series | Christine Sullivan |
Awards
Won Awards
| Year | Award | Ceremony | Nomination | Movie |
| --- | --- | --- | --- | --- |
| 1994 | CableACE | CableACE Awards | Children's Programming Special - 6 and Younger | Presidential Inaugural Celebration for Children (1993) |
Nominated Awards
| Year | Award | Ceremony | Nomination | Movie |
| --- | --- | --- | --- | --- |
| 2013 | BTVA Television Voice Acting Award | Behind the Voice Actors Awards | Best Vocal Ensemble in a Television Series - Action/Drama | Transformers Prime (2010) |
| 2007 | TV Land Award | TV Land Awards | Lady You Love to Watch Fight for Her Life in a Movie of the Week | |
Source:
IMDb
,
Wikipedia