Known for movies
Short Info
| | |
| --- | --- |
| Mark | Often plays characters older than he is in real life |
| Fact | Lives in New York City and Los Angeles, California. |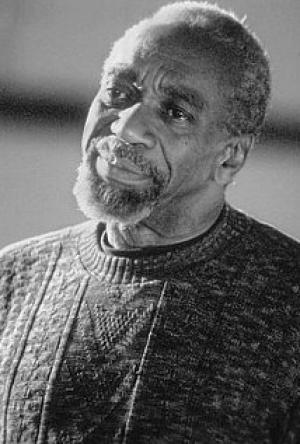 Bill Cobbs is a legendary actor, who has an extensive acting career and has appeared in such movies as "The Bodyguard", "Oz the Great and Powerful" and the "Hand of God" series.
Early life and family
Wilbert "Bill" Francisco Cobbs was born on 16 June 1934, in Cleveland, Ohio USA, under the sign of Gemini; his nationality is American. He was born into a family with several children; his mother was a domestic worker, and his father worked in the construction industry.
Bill had a cousin, James "Jimmy" Baskett, who was also an actor, and can be seen in such movies as "Harlem Is Heaven" (1932), "Revenge of the Zombies" (1943) and "Song of the South" (1946), and who was also rewarded with an Honorary Academy Award, becoming the first black male performer who received such an award. Having several relatives working in the entertainment industry, Bill was inspired to become a performer or an actor since his childhood.
Educational background, army
Right after his matriculation from his local high school in Cleveland in 1952, Bill joined the US Air Force and served as a radar technician for over eight years.
Career
Bill started working right after leaving the Air Force. He sold cars in his hometown of Cleveland, and then served as a clerk at IBM, before deciding to pursue his acting career.
Theatre career
Having a strong desire to become an actor, Bill debuted on stage in "Ride a Black Horse" in 1971, landing the role of Lloyd in the St. Mark's Playhouse production. His performance was very convincing, and he continued with more stage roles in various productions – in 1972 he was in the production of Joseph Papp Public Theatre's "Black Visions", performed during New York Shakespeare Festival. In 1973 he was cast in his first main title role in "Freeman", landing the role of Freeman Aquila in the American Place Theatre production.
He could then be seen in productions including "What Winesellers Buy" (1973), "Les Femmes Noires" (1974), and "Black Picture Show" (1975). His stage career developed successfully, and he was invited to participate in several productions of the Negro Ensemble Company, such as "The First Breeze of Summer" (1975) and "Weep Not for Me" (1981). Being an alumni of Karamu House, he played in a number of their productions, including "Purlie Victorious". Among his other works there were "The Amen Corner" (1981 – 1982), "Ma Rainey's Black Bottom" (1984 – 1985) and "Twelfth Night, or What You Will" (1980).
Acting career
Bill didn't refuse to consider offers from movies and films director, and started appearing in minor and episodic roles in such movies as "The Taking of Pelham One Two Three" in 1974, "Greased Lightning" in 1977 and "A Hero Ain't Nothin' but a Sandwich" in 1978. He continued appearing in the background of multiple movies as "a man in the bar", "a man in the park" or "a man with a cup of coffee", but was later cast for major roles. He played Walter in "The Brother from Another Planet" (1984), Sgt. Williams in "Compromising Positions " (1985) and the role of Orvis in "The Color of Money" (1986).
In the early '90s he could be seen in such movies as "New Jack City" (1991), "Carolina Skeletons" (1993), and "Things to Do in Denver When You're Dead" (1995). Over the next decade he appeared in such as "I Still Know What You Did Last Summer" (1998), and "The Ultimate Gift" (2006). His appearance in the comedy "Night at the Museum" with Ben Stiller made him even more popular, and he was also invited to appear in the sequel "Night at the Museum: Battle of the Smithsonian", but in the end the scene with him was deleted. However, he also appeared in "Night at the Museum: Secret of the Tomb". His latest works are "The Great Gilly Hopkins" (2015), "Call Me King" (2016) and "New Life" (2016).
Appearing in the TV series
Bill has made numerous appearances in TV sitcoms and dramas, debuting as a series actor in "Sesame Street" in 1985. He then played in "Kate & Allie" in 1986, then became a regular cast member in "The Slap Maxwell Story" from 1987 to 1988, and played the role of Lewis Coleman in the TV drama "I'll Fly Away" from 1991 to 1993. In the late '90s he could be seen in such popular series as "The Outer Limits" (1995 – 2002), "The Wayans Bros." (1995 – 1999), in which Bill played the role of Fred Watson, and "The Sopranos" (1999 – 2007), a super popular drama series in which Bill played the role of Reverend James Sr. in one of the episodes in 2000. Later he participated in such projects "The Michael Richards Show", "Star Trek: Enterprise" and "The Carmichael Show".
Awards
Bill was honored with the prestigious Joseph Jefferson Award in 1988 for his work in "Driving Miss Daisy", in which he played one of the principal roles, a man named Hoke. The play was conducted in Chicago.
Personal life, wife Carolyn Cobbs
Bill is married to Carolyn Cobbs, and has appeared with his spouse a couple of times at such events as the premiere of  "Get Low", produced by Sony Pictures Classics and AFI Associates at the Samuel Goldwyn Theater on 27 July 2010. Their photos in the Academy of Motion Picture Arts and Sciences, located in Beverly Hills, California, are rare evidence of his married status, as most of the time Carolyn doesn't show up much.
Hobbies, favorite things and interesting facts
Bill often plays characters which are a bit older or much older than he is in real life. Bill once participated in the campaign of DJ Ra called "Hip-Hop Literacy", spreading the word about the autobiography of Ice-T, a famous rapper and hip-hop performer.
Charity
Bill is an active supporter of Cleveland Clinic and its Minority Men's Health Center in particular. He appeared in a special short video raising the awareness of men about the diseases they may face, sharing that African-American men are often at higher risks of prostate cancer, higher blood pressure and diabetes. In his message, he also encouraged African-American people live a healthier lifestyle – quit bad habits and eat good food.
Appearance
Bill has dark brown hair, but almost always shaves his head; he has dark brown eyes. Bill is 6ft 1in (1.,85m) tall, while he weighs around 210lbs (95kgs). He sometimes wears glasses due to light miopia.
Net worth and salary
Bill's current net worth is estimated to be around $4 million earned from his career as an actor, producer and executive producer. He is assigned to almost ten new projects, among them such films and series as "Sabora Mi", "The Interims: When Between Time & Place", "The Dark Return of Time", and "Singletrack: The Movie" in which rumors suggest that Bill will play a mountain bike museum owner
General Info
| | |
| --- | --- |
| Full Name | Bill Cobbs |
| Profession | Actor, Technician |
| Nationality | American |
Accomplishments
| | |
| --- | --- |
| Awards | Drama Desk Award for Most Promising Performer |
| Movies | The Bodyguard, Night at the Museum, Oz the Great and Powerful, The Ultimate Gift, Air Bud, New Jack City, The Color of Money, The Hudsucker Proxy, I Still Know What You Did Last Summer, The People Under the Stairs, Hope Floats, The Ultimate Life, The Great Gilly Hopkins, Get Low, The Derby Stallion,... |
| TV Shows | Go On, The Michael Richards Show, The Others, The Gregory Hines Show, I'll Fly Away |
Social profile links
Marks
| # | Marks / Signs |
| --- | --- |
| 1 | Deep resonant voice |
| 2 | Often plays characters older than he is in real life |
Facts
| # | Fact |
| --- | --- |
| 1 | Second cousin of James Baskett. |
| 2 | Lives in New York City and Los Angeles, California. |
| 3 | For the aged, post-Apocalyptic look of Steel in 1999's "Superman versus The Terminator" comics, Cobbs' likeness was used. |
| 4 | Often confused with actor Bill Cosby. |
| 5 | He was awarded the 1988 Joseph Jefferson Award for Actor in a Principal Role in a Play for "Driving Miss Daisy" in Chicago, Illinois. |
Pictures
Movies
Actor
| Title | Year | Status | Character |
| --- | --- | --- | --- |
| First Ladies Diaries: Rachel Jackson | 1975 | TV Movie | George |
| A Boy and a Boa | 1975 | Short | Father |
| The Taking of Pelham One Two Three | 1974 | | Man on Platform |
| Sabora Mi | 2017 | pre-production | Bill |
| The Interims: When Between Time & Place | 2017 | announced | Desmond Jeffries (rumored) |
| FuN? | 2016 | Short post-production | Monte |
| Beyond the Silence | 2015 | completed | Judge Johnson |
| As Evil Does | | post-production | Jeremiah |
| Bill and the Eco Stars Adventures | | Video short filming | Bill |
| The Dark Return of Time | | filming | Legrand |
| New Life | 2016 | | Mr. Charles |
| Greenleaf | 2016 | TV Series | Henry McCready |
| The Mastermind 5 | 2016 | TV Series | The Mentor |
| The Great Gilly Hopkins | 2016 | | Mr. Randolph |
| Call Me King | 2016 | | Malachi |
| The Ultimate Legacy | 2015 | TV Movie | Mr. Theodore Hamilton |
| A House Is Not a Home | 2015 | | Paul |
| Hand of God | 2015 | TV Series | Papa Gene |
| Night at the Museum 3 | 2014 | | Reginald |
| Christmas in Palm Springs | 2014 | | Gabriel |
| Of Mind and Music | 2014 | | Stompleg |
| Rake | 2014 | TV Series | Judge Rutchland / Federal Judge |
| The Bay | 2014 | TV Series | Boyd Bloom |
| Clipped Wings, They Do Fly | 2014 | | Judge Johnson |
| On Angel's Wings | 2014 | | Mr. Dupac |
| Dear Secret Santa | 2013 | TV Movie | Ted |
| Vampires in Venice | 2013 | | Dr. Dooley |
| Back in the Game | 2013 | TV Series | James |
| The Last Letter | 2013 | | Pastor (as Bill T. Cobbs) |
| The Ultimate Life | 2013 | | Mr. Theophilus Hamilton |
| Go On | 2012-2013 | TV Series | George |
| Oz the Great and Powerful | 2013 | | Master Tinker |
| Branch Line | 2012 | Short | Conductor |
| Lukewarm | 2012 | | Thomas |
| The Undershepherd | 2012 | | Dr. Ezekiel Cannon |
| The Muppets | 2011 | | Grandfather |
| The Arcadian | 2011 | | Charles |
| Harry's Law | 2011 | TV Series | Judge |
| Criminal Minds: Suspect Behavior | 2011 | TV Series | Bishop Sanford |
| The Search for Santa Paws | 2010 | Video | Mr. Stewart |
| The Glades | 2010 | TV Series | Gregory Richmond |
| No Limit Kids: Much Ado About Middle School | 2010 | | Charlie |
| Stroll | 2010 | Short | Clayton |
| The Tenant | 2010 | | Jack Rymer |
| Black Water Transit | 2009 | | Frank Vermillion |
| Steadfast | 2009 | Short | John |
| Get Low | 2009 | | Rev. Charlie Jackson |
| My Summer Friend | 2009 | Short | Walter |
| HappySAD | 2009 | | Cephas Cordner |
| CSI: Crime Scene Investigation | 2008 | TV Series | Harry Bastille |
| One Tree Hill | 2008 | TV Series | Gus |
| The Dark Horse | 2008/II | Short | Quincey |
| Army Wives | 2008 | TV Series | Harry |
| Players at the Poker Palace | 2008 | TV Series short | Bill |
| The Morgue | 2008 | | George |
| This Man's Life | 2008 | Short | Myer Truman |
| Grim Abdication | 2008 | Short | Enforcer |
| Side Order of Life | 2007 | TV Series | Eddie Morgan |
| October Road | 2007 | TV Series | Mr. Bolivar |
| Three Days to Vegas | 2007 | | Marvin Jeffries |
| Night at the Museum | 2006 | | Reginald |
| The Ultimate Gift | 2006 | | Mr. Theophilus Hamilton |
| Hard Luck | 2006 | Video | Cobb |
| Sent | 2006 | Short | Doctor |
| Sweet Deadly Dreams | 2006 | | Barney |
| Special Ed | 2005 | | Lou |
| The Final Patient | 2005 | | Dr. Daniel Green |
| Yes, Dear | 2005 | TV Series | Counterman / Starter |
| The Derby Stallion | 2005 | | Houston Jones |
| Return to Sender | 2005/I | Short | Saul Burroughs |
| Duck | 2005 | | Norman |
| Squirrel Man | 2005 | Short | Morgan Wendell |
| Star Trek: Enterprise | 2005 | TV Series | Dr. Emory Erickson |
| Inner Demon | 2005 | Short | Arnold |
| Lost | 2004/I | | Jeremy's Boss |
| The Drew Carey Show | 2002-2004 | TV Series | Tony |
| The Mortuary | 2004 | | Franklin Harmon |
| Soul Food | 2004 | TV Series | Mr. Bradford |
| JAG | 2001-2003 | TV Series | Chaplain Matthew Turner |
| 10-8: Officers on Duty | 2003 | TV Series | Earl Edmonds |
| NYPD Blue | 1996-2003 | TV Series | Bernie Carpenter / Norval Stevens |
| A Mighty Wind | 2003 | | Blues Musician |
| The Division | 2003 | TV Series | Mr. Greene |
| Enough | 2002/I | | Jim Toller |
| My Wife and Kids | 2002 | TV Series | Minister |
| Sunshine State | 2002 | | Dr. Lloyd |
| The West Wing | 2002 | TV Series | Alan Tatum |
| A Rugrats Kwanzaa Special | 2001 | TV Movie | Uncle Charles (voice) |
| Bitter Winter | 2001 | TV Movie | |
| Philly | 2001 | TV Series | Warren Bell |
| Six Feet Under | 2001 | TV Series | Mr. Jones |
| Rugrats | 2001 | TV Series | Uncle Charles |
| Touched by an Angel | 2001 | TV Series | Henry Baldwin |
| The Fighting Fitzgeralds | 2001 | TV Series | Chet Armatrow |
| The Michael Richards Show | 2000 | TV Series | Jack |
| For All Time | 2000 | TV Movie | Proprietor / Conductor |
| The Others | 2000 | TV Series | Elmer Greentree |
| The Practice | 2000 | TV Series | Arthur Turner |
| The Sopranos | 2000 | TV Series | Reverend James Sr. |
| Random Hearts | 1999 | | Marvin |
| The Outer Limits | 1997-1999 | TV Series | Joe Dell / Second Elder |
| The Gregory Hines Show | 1997-1999 | TV Series | James Stevenson |
| For Your Love | 1998-1999 | TV Series | Uncle Stanley |
| L.A. Doctors | 1998 | TV Series | Bob |
| I Still Know What You Did Last Summer | 1998 | | Estes |
| The Wild Thornberrys | 1998 | TV Series | Chief |
| Hope Floats | 1998 | | Nurse |
| Paulie | 1998 | | Virgil the Janitor |
| Always Outnumbered | 1998 | TV Movie | Right Burke |
| Air Bud | 1997 | | Arthur Chaney |
| High Incident | 1997 | TV Series | Emmett |
| The Wayans Bros. | 1997 | TV Series | Fred Watson |
| Soulmates | 1997 | | Mr. Williams |
| Walker, Texas Ranger | 1997 | TV Series | Gino Costa |
| Ghosts of Mississippi | 1996 | | Charlie Evers |
| That Thing You Do! | 1996 | | Del Paxton |
| First Kid | 1996 | | Speet |
| Nightjohn | 1996 | TV Movie | Old Man |
| Stories from the Edge | 1996 | TV Movie segment "Tuesday Morning Ride" | |
| Thrill | 1996 | TV Movie | Norm Duprey |
| ER | 1996 | TV Series | Mr. Bowman |
| Ed | 1996 | | Tipton |
| Captiva Island | 1995 | | Vernon |
| Goldilocks and the Three Bears | 1995 | | Caleb |
| Tuesday Morning Ride | 1995 | Short | |
| Out There | 1995 | TV Movie | Lyman Weeks |
| Man with a Gun | 1995 | | Henry Griggs |
| Divas | 1995 | TV Movie | Sippy |
| Fluke | 1995 | | Bert |
| Things to Do in Denver When You're Dead | 1995 | | Malt |
| The Watcher | 1995 | TV Series | |
| Kingfish: A Story of Huey P. Long | 1995 | TV Movie | Pullman Porter |
| Northern Exposure | 1994 | TV Series | Angelo Maxwell |
| Empty Nest | 1994 | TV Series | Jerome |
| The Hudsucker Proxy | 1994 | | Moses |
| Fatal Instinct | 1993 | | Man in park (uncredited) |
| I'll Fly Away: Then and Now | 1993 | TV Movie | Lewis Coleman |
| Demolition Man | 1993 | | Zachary Lamb - Aged |
| Coach | 1993 | TV Series | George |
| I'll Fly Away | 1991-1993 | TV Series | Lewis Coleman |
| The Bodyguard | 1992 | | Devaney |
| Exiled in America | 1992 | | Abraham White |
| Roadside Prophets | 1992 | | Oscar |
| The People Under the Stairs | 1991 | | Grandpa Booker |
| Carolina Skeletons | 1991 | TV Movie | Elijah Crooks |
| True Colors | 1991 | TV Series | Bernard Freeman |
| The Hard Way | 1991 | | Raggedy Man |
| New Jack City | 1991 | | Old Man |
| Moe's World | 1990 | TV Movie | |
| Decoration Day | 1990 | TV Movie | Gee Pennywell |
| The Trials of Rosie O'Neill | 1990 | TV Series | Fish Fry Baby |
| Gabriel's Fire | 1990 | TV Series | Walker Green |
| Married People | 1990 | TV Series | Willis |
| Designing Women | 1990 | TV Series | Henry / Charlie |
| Picking Tribes | 1989 | Short | Voice-over |
| The January Man | 1989 | | Detective Reilly |
| Homeroom | 1989 | TV Series | Phil Drexler |
| Bird | 1988 | | Dr. Caulfield |
| The Slap Maxwell Story | 1987-1988 | TV Series | The Dutchman |
| L.A. Law | 1988 | TV Series | Webb Johnson |
| Dominick and Eugene | 1988 | | Jesse Johnson |
| Suspect | 1987 | | Judge Franklin |
| Five Corners | 1987 | | Man in Coffee Shop |
| Spenser: For Hire | 1987 | TV Series | Larry Sills |
| Kate & Allie | 1986 | TV Series | Sam Butcher |
| The Color of Money | 1986 | | Orvis |
| Johnny Bull | 1986 | TV Movie | Wiggins |
| Sesame Street | 1985 | TV Series | Lee |
| The Equalizer | 1985 | TV Series | Barry |
| Compromising Positions | 1985 | | Sgt. Williams |
| The Cotton Club | 1984 | | Big Joe Ison |
| The Brother from Another Planet | 1984 | | Walter |
| Silkwood | 1983 | | Man in Lunchroom |
| Trading Places | 1983 | | Bartender |
| Rage of Angels | 1983 | TV Movie | Abraham Wilson |
| The Member of the Wedding | 1982 | TV Movie | T.T. Williams |
| The Hitter | 1979 | | Louisiana Slim |
| King | 1978 | TV Mini-Series | |
| A Hero Ain't Nothin' But a Sandwich | 1978 | | Bartender |
| Baby, I'm Back | 1977-1978 | TV Series | Att. Adam Johnson |
| Greased Lightning | 1977 | | Mr. Jones |
| Good Times | 1976 | TV Series | Mr. Gillard |
Producer
| Title | Year | Status | Character |
| --- | --- | --- | --- |
| Sabora Mi | 2017 | co-producer pre-production | |
| Beyond the Silence | 2015 | executive producer completed | |
| As Evil Does | | executive producer post-production | |
| The Mastermind 5 | 2016 | TV Series co-producer | |
Music Department
| Title | Year | Status | Character |
| --- | --- | --- | --- |
| Of Mind and Music | 2014 | vocals | |
Soundtrack
| Title | Year | Status | Character |
| --- | --- | --- | --- |
| Of Mind and Music | 2014 | performer: "LONESOME VALLEY", "WILL THE CIRCLE BE BROKEN" | |
Self
| Title | Year | Status | Character |
| --- | --- | --- | --- |
| Way Black When: Primetime | 2011 | TV Series | Himself |
| African American History Parade | 2011 | TV Movie | Himself |
| Make 'Em Laugh: The Funny Business of America | 2009 | TV Series documentary | Himself |
| Beah: A Black Woman Speaks | 2003 | Documentary | Himself |
Awards
Won Awards
| Year | Award | Ceremony | Nomination | Movie |
| --- | --- | --- | --- | --- |
| 2006 | Richard Kind Dramatic Award | Trenton Film Festival | Narrative Feature - Best Actor | The Final Patient (2005) |
Source:
IMDb
,
Wikipedia