• Wayne Rogers was an American actor known for his role in the TV series "M*A*S*H"
• He quit the show after three seasons and focussed on stock market and other investments
• He was an only child and attended Princeton University, graduating with a bachelor's degree in history in 1954
• Before becoming an actor, he served in the US Navy and received his own star on the Hollywood Walk of Fame in 2005
• He passed away in 2015 due to pneumonia complications

Known for movies
Short Info
| | |
| --- | --- |
| Net Worth | approximately $75 million |
| Date Of Birth | April 7, 1933 |
| Died | December 31, 2015, Los Angeles, California, United States |
| Spouse | Amy Hirsh, Mitzi McWhorter |
| Fact | Survived by his wife Amy Hirsh Rogers, two children Bill and Laura by his first marriage, and four grandchildren Alexander, Daniel, William and Anais. |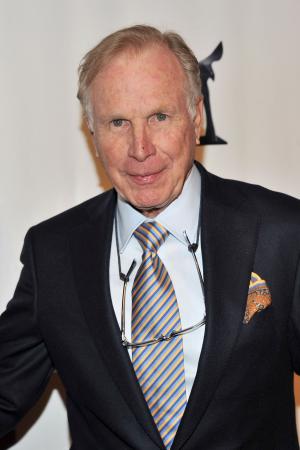 Wayne Rogers Wiki Bio
William Wayne McMillan Rogers III was born in Birmingham, Alabama USA, on 7 April 1933, so under the zodiac sign of Aries and holding American nationality – he was popular for his career of an actor, especially for his appearance in the very popular TV series "M*A*S*H". He passed away in 2015.
Why did Wayne Rogers leave MASH?
While some people believe that Wayne was not getting along with the cast of "M*A*S*H" and that it served as his main reason for quitting, he was actually getting tired of acting and decided to leave the show. After he left it, he stopped acting and focused on other things such as the stock market and other investing.
Early life and education
Wayne spent his entire childhood in Birmingham, and was always somewhat secretive when it came to his parents, as he never wanted them involved in the media – he was an only child.
Wayne fell in love with acting at a very young age but once he started studying, he put his dreams aside and almost forgot about them. He attended Ramsay High School in Birmingham, and then The Webb School located in Bell Buckle, Tennessee – he continued his education at Princeton University, and graduated with a bachelor's degree in history in 1954. Wayne was part of the Princeton Triangle Club, as well as the eating club Tiger Inn.
After he graduated from college, Wayne went on to serve in the US Navy before becoming an actor in 1959.
Career of an actor
Once he left the Navy, Wayne landed several roles in movies and TV series, such as "The Invaders", "The F.B.I.", "Have Gun Will Travel", and numerous others. He appeared in the "Search for Tomorrow" soap opera in 1959, and was nominated for a Golden Globe Award in 1960 for his performance in the "Odds Against Tomorrow" film noir. He was part of the main cast in the "Stagecoach West" TV series, which aired on ABC from 1960 to 1961.
Wayne became popular mostly thanks to his role in the "M*A*S*H" TV series. He was initially supposed to audition for Hawkeye Pierce role, but was persuaded by the writers to play Trapper while Hawkeye would be played by Alan Alda. Wayne was satisfied with how the show was going, but wasn't happy that his character wasn't as popular as Hawkeye.
After talking to the writers, they made Trapper a thoracic surgeon which completely switched the attention from Hawkeye to Trapper – although that was what Wayne was looking for, he was sad for his friend Alan and eventually made things equal for both of them. Wayne was part of the series for three seasons before he left and quit acting.
Wayne received his own star on the Hollywood Walk of Fame in 2005.
The most popular male actors in the world
The Ranker website has compiled a list of the most popular actors in the world judging by people's votes. Many of the actors in the list are popular for numerous other things as well and some of them are singers, dancers, businessmen, and entrepreneurs. We are going to mention top five actors in the list:
Fifth place is held by Robert Anthony De Niro Jr who is also a producer and director, and has won numerous awards throughout the years. He is most popular for his roles in "The Godfather Part II", "Taxi Driver", "Goodfellas", and "New York, New York";
Morgan Freeman is in fourth place, who is also a director and narrator – he gained recognition after starring in "The Shawshank Redemption" movie in 1994, while he is also popular for his roles in "The Dark Knight Trilogy", "Seven", and "Bruce Almighty";
In third place is Christian Bale, who is popular for drastically transforming his body for his roles – he has appeared in movies such as "American Psycho", "Batman Begins", "The Dark Knight", and "The Dark Knight Rises";
Second place goes to Leonardo Wilhelm DiCaprio, who is also a producer and environmentalist – he is popular for his roles in "Titanic" (which made him famous), "Catch Me If You Can", "Shutter Island", and "The Great Gatsby";
Top place is held by Tom Hanks, who people voted as the best actor in the world – he is popular for his roles in "Turner & Hooch", "Sleepless in Seattle", "Forrest Gump", "You've Got Mail", "The Green Mile", "Cast Away", "Saving Private Ryan" and numerous other movies.
While Wayne was an actor of extraordinary skill, he is nowhere to be found in the Ranker's list of the best male actors in the world.
Work after "M*A*S*H"
Wayne decided not to continue his career of an actor after he was done with "M*A*S*H", and went on to become a money manager and an investor – he even appeared on the US House Committee on the Judiciary as a witness to testify about the 1933 Glass-Steagall Legislation Act. He became the board director of Vishay Intertechnology, Inc. in August 2006, and was made the head of Wayne Rogers & Co. corporation.
Love life and relationships
Wayne was somewhat secretive throughout his life, as he was never the kind of person to share his personal matters with the public.
He met Mitzi McWhorter while he was still very young – Mitzi was an actress as well, and they instantly fell for one another after meeting on the set of a TV series. They exchanged their wedding vows in 1960, and Mitzi gave birth to two of their children – the marriage lasted until 1983 when they split for unknown reasons.
Wayne went on to marry again, to Amy Hirsh in 1988, and the two moved to live in Destin, Florida in 2001. Upon the start of their marriage, they both agreed not to have any children and Amy did not have any problems with Wayne having two kids from his former marriage.
Wayne didn't talk about any other woman he had dated throughout his life.
Wayne Rogers was a Golden Globe-nominated actor who became a businessman and TV commentator. See him on SHANE — 10a ET What else do you recognize him from?

Posted by getTV on Sunday, May 5, 2019
Hobbies and other interests
Wayne might have appeared to be completely focused on his career of an actor as well as on his financial career, but he had numerous other interests.
Wayne was known in his close circle of friends as an entertainer and a person who loved making other people laugh – he enjoyed telling jokes and knew many. He was somewhat sporting and played tennis as well as billiards, and was a big lover of books – he was planning to write his own, but would always conclude he wasn't good enough at writing. Wayne enjoyed travelling during his younger years, and spent more time travelling around Europe than around the US – his favorite country was Italy, and his favorite city was Rome.
Being an actor, Wayne was fond of watching movies as much as acting in them, but he never revealed his all-time favorite as he explained that he enjoyed the films as a whole.
Appearance and net worth
Wayne was 82 years old at the time of his death. He had gray hair and blue eyes while his height and weight were not known.
According to authoritative sources, his net worth was estimated to be more than $2 million at the time of his death.
All lives matter!!

— Wayne Rogers (@WayneRogers1) July 30, 2015
Death cause
Wayne Rogers died on New Year's Eve, 31 December 2015 in Los Angeles, California due to pneumonia complications – he was 82. Exactly one year later, William Christopher died – William was part of the "M*A*S*H" cast as well.
Social media presence
Wayne was not that active on the internet, but he had a Twitter account which he launched in September 2009. Even after his death, his account is followed by nearly 2,800 people. while he had tweeted around 130 times – his last tweet was published on 30 July 2015 and reads 'All lives matter!'.
General Info
| | |
| --- | --- |
| Full Name | Wayne Rogers |
| Net Worth | approximately $75 million |
| Date Of Birth | April 7, 1933 |
| Died | December 31, 2015, Los Angeles, California, United States |
| Height | 1.9 m |
| Profession | Screenwriter, Television producer, Film producer, Actor, Investor |
| Education | Princeton University |
| Nationality | American |
Family
| | |
| --- | --- |
| Spouse | Amy Hirsh, Mitzi McWhorter |
| Children | Luigi Calabrese, William Rogers IV, Laura Rogers |
Accomplishments
| | |
| --- | --- |
| Music Groups | Crystalized Movements, Major Stars, Magic Hour, Song for Turner, Rainy, Starless Night, Dream of the Accidental Bird |
| Nominations | Golden Globe Award for Best Actor – Television Series Musical or Comedy, TV Land Classic TV Doctor of the Year Award |
| Movies | Cool Hand Luke, Odds Against Tomorrow, The Glory Guys, Miracle Landing, Once in Paris, I Dream of Jeannie... Fifteen Years Later, The Killing Time, The Astro-Zombies, American Harvest, Pocket Money, Nobody Knows Anything, Passion and Paradise, Frozen with Fear, The Lady from Yesterday, It Happened O... |
| TV Shows | M*A*S*H, House Calls, City of Angels, Stagecoach West, High Risk |
Social profile links
Quotes
| # | Quote |
| --- | --- |
| 1 | [on the pilot for Stagecoach West (1960)] As soon as I saw it, I thought: "This is really bad" and caught the next plane back to New York. |
| 2 | [discussing his contract dispute, after leaving M*A*S*H (1972)] They sue, you countersue. It's business. |
| 3 | [on leaving the sitcom M*A*S*H (1972) in retrospect] If I had known that the show was gonna run that long, I probably would have kept my mouth shut and stayed put. |
| 4 | Somebody once told me I shouldn't try to change Hollywood. That isn't my point at all. I don't want Hollywood to change me. |
Facts
| # | Fact |
| --- | --- |
| 1 | He is buried at Westwood Village Memorial Park Cemetery in Los Angeles, California. |
| 2 | Wayne Rogers' role as Trapper John McIntyre on "MASH" was among the most beloved characters on one of the most popular TV shows of all time. He died on a New Year's eve, Thursday, December 31, 2015, at age 82. The actor was surrounded by family when he died in Los Angeles, CA, of complications from pneumonia, his publicist and longtime friend Rona Menace reported. Rogers' U.S.Army surgeon Trapper John was one of the most beloved characters, and half of one of the most beloved duos, in TV history, despite the actor's appearing in only the first three of the series eleven seasons on CBS-TV. The two skilled doctors blew off steam between surgeries by pulling pranks, romancing nurses and tormenting their tentmate, Frank Burns, always with an endless supply of booze and one-liners at the ready. In one classic moment, Trapper reaches out as though he's checking for rain and says, "Hmm, feels like it's going to martini," as Hawkeye promptly passes him a drink. And in another line that typified the show's ethos, Trapper answers a question with "How should I know? I dropped out of school to become a doctor." Rogers was on "MASH" from 1972 to 1975, becoming one of many original cast members to leave the wildly popular show that lasted until 1983. He was initially considered for Alda's character, but he preferred Trapper's sunnier disposition to Hawkeye's darkly acerbic personality. The characters were essentially equals when the show began, but the series increasingly focused on Alda, which was a factor in Rogers' departure. Two other actors played Trapper in other incarnations. Elliot Gould was the same character in the "MASH" feature film that preceded the TV show, and Pernell Roberts played the title character in the 1980s spinoff television drama "Trapper John, M.D." An Alabama native and Princeton graduate, Rogers had parts on many short-lived shows before "MASH," specializing in westerns such as "Law of the Plainsman" and "Stagecoach West." He had a bit part in the 1967 feature film "Cool Hand Luke" with Paul Newman. In years after "MASH", he returned to TV regularly with a recurring role in the early 1990s on CBS's mystery series "Murder, She Wrote." Rogers moved beyond acting to see success later in life as a money manager and investor. In 1988 and 1990, he appeared as an expert witness before the House Judiciary Committee to speak in favor of maintaining the Glass-Steagall banking act of the 1930s. In recent years he was a regular panelist on the Fox Business News stock investment show "Cashin' In." Rogers is survived by his wife, Amy; two children, Bill and Laura; and four grandchildren.. |
| 3 | Good friends with Alan Alda. |
| 4 | Survived by his wife Amy Hirsh Rogers, two children Bill and Laura by his first marriage, and four grandchildren Alexander, Daniel, William and Anais. |
| 5 | Owns three homes: in Los Angeles, California, Destin, Florida, and Deer Valley, Utah. |
| 6 | Authored the book "Make Your Own Rules: A Renegade Guide to Unconventional Success" (2001). This is a business book on how to succeed in business peppered with personal anecdotes. |
| 7 | Has been the managing director of the Stop-N-Save convenience food chains in Tallahasse, Florida, for almost 10 years. [August 2003] |
| 8 | Was one of three investors in the Kleinfeld bridal store in New York City and created a chain of bridal stores with initial outlets in Chicago, Illinois, and Los Angeles, California. |
| 9 | Chairman and president of Wayne Rogers & Co., a stock trading investment company. |
| 10 | Chairman of the Board and co-owner, with Ronnie Rothstein, of "Kleinfeld Bridal". |
| 11 | He was awarded a star on the Hollywood Walk of Fame at 7018 Hollywood Boulevard in Hollywood, California, on December 13, 2005. |
| 12 | After leaving M*A*S*H (1972), he turned down the lead role on the television series Trapper John, M.D. (1979) because he did not want to be typecast as a doctor on television. Ironically, he accepted a role as a doctor shortly thereafter on another television series, House Calls (1979). |
| 13 | Described M*A*S*H (1972) co-star McLean Stevenson as being "one of the funniest men I had ever met", fondly recalling in an interview one day on the set wherein Stevenson had been goofing around with a fly swatter. |
| 14 | In addition to the disputes about contracts, he says he also left M*A*S*H (1972) because he felt the writers were not giving Trapper John any character development. Specifically, he did not like how the Trapper John character began and ended the movie with the same role significance as Hawkeye (e.g., Trapper John was brought into the movie because the unit needed a "chest cutter") but deteriorated in role significance as the TV show progressed. |
| 15 | Was the second actor to play the "M*A*S*H" character Trapper John McIntyre, the first one being Elliott Gould in the film MASH (1970) and the third one being Pernell Roberts on the television series Trapper John, M.D. (1979). |
| 16 | Graduated with a history degree in 1954 from Princeton University, where he was a member of the Princeton Triangle Club, and served in the United States Navy before becoming an actor. |
| 17 | Attended Ramsay High School in Birmingham, Alabama, and graduated from the Webb School in Bell Buckle, Tennessee. |
| 18 | When he left M*A*S*H (1972) in 1975, he was sued for breach of contract, but the case was thrown out because he had no contract. Producers wanted him to sign a morality clause, in which he could be suspended or fired at any time, and he refused because he wanted the same privilege regarding the producers. |
Pictures
Movies
Actor
| Title | Year | Status | Character |
| --- | --- | --- | --- |
| Nobody Knows Anything! | 2003 | | Gun Schnook |
| Miracle Dogs | 2003 | TV Movie | Dr. Marchant |
| Three Days of Rain | 2002 | | Business Man |
| Frozen with Fear | 2001 | | Charles Sullivan |
| Coo Coo Cafe | 2000 | | |
| Love Lies Bleeding | 1999 | | Inspector Abberline |
| Diagnosis Murder | 1997 | TV Series | Dr. Ken Morrisay |
| Ghosts of Mississippi | 1996 | | Morris Dees |
| Murder, She Wrote | 1993-1995 | TV Series | Charlie Garrett |
| The Larry Sanders Show | 1994 | TV Series | Wayne Rogers |
| The Goodbye Bird | 1993 | | Ray Whitney |
| Miracle Landing | 1990 | TV Movie | Bob Schornstheimer |
| Passion and Paradise | 1989 | TV Movie | Raymond Schindler |
| High Risk | 1988 | TV Series | Host |
| Bluegrass | 1988 | TV Movie | Lowell Shipleigh |
| Drop-Out Mother | 1988 | TV Movie | Jack Cromwell |
| The Killing Time | 1987 | | Jake Winslow |
| American Harvest | 1987 | TV Movie | Walter Duncan |
| Walt Disney's Wonderful World of Color | 1986 | TV Series | George Thrash |
| One Terrific Guy | 1986 | TV Movie | Mr. Brennan |
| The Gig | 1985 | | Marty Flynn |
| I Dream of Jeannie... Fifteen Years Later | 1985 | TV Movie | Tony Nelson |
| The Lady from Yesterday | 1985 | TV Movie | Craig Weston |
| He's Fired, She's Hired | 1984 | TV Movie | Alex Grier |
| Chiefs | 1983 | TV Mini-Series | Will Henry Lee |
| House Calls | 1979-1982 | TV Series | Dr. Charley Michaels |
| The Hot Touch | 1981 | | Danny Fairchild |
| Top of the Hill | 1980 | TV Movie | Michael Stone |
| Once in Paris... | 1978 | | Michael Moore |
| Thou Shalt Not Commit Adultery | 1978 | TV Movie | Vic Tannehill |
| It Happened One Christmas | 1977 | TV Movie | George Hatch |
| Having Babies II | 1977 | TV Movie | Lou Plotkin |
| The November Plan | 1977 | TV Movie | Jake Axminster |
| City of Angels | 1976 | TV Series | Jake Axminster |
| M*A*S*H | 1972-1975 | TV Series | Capt. 'Trapper John' McIntyre / Man on P.A. in Kimpo |
| Attack on Terror: The FBI vs. the Ku Klux Klan | 1975 | TV Movie | Dan Foster |
| Barnaby Jones | 1973 | TV Series | Gil Atkens |
| Pocket Money | 1972 | | Stretch Russell |
| Doomsday Machine | 1972 | | Press man |
| The F.B.I. | 1966-1971 | TV Series | Jim Wade / Bryan Carlson / Ronnie Brimlow / ... |
| Cannon | 1971 | TV Series | Steve |
| Men at Law | 1971 | TV Series | DA Tom Yorba |
| WUSA | 1970 | | Minter |
| Lancer | 1968 | TV Series | Jed Lewis |
| The Big Valley | 1968 | TV Series | Don Jarvis |
| Cool Hand Luke | 1967 | | Gambler |
| The Invaders | 1967 | TV Series | Police Lt. John Mattson |
| Shane | 1966 | TV Series | Jim Greevey |
| Chamber of Horrors | 1966 | | Police Sgt. Jim Albertson |
| 12 O'Clock High | 1966 | TV Series | Lieutenant Fredricks |
| Combat! | 1966 | TV Series | Reiser |
| The Fugitive | 1966 | TV Series | Sgt. Fred Bragin |
| The Long, Hot Summer | 1965-1966 | TV Series | Curley Beeman |
| Honey West | 1965 | TV Series | Jerry, the Photographer |
| My Brother the Angel | 1965 | TV Series | |
| Gunsmoke | 1959-1965 | TV Series | Stretch Morgan / Brack / Tom |
| The Glory Guys | 1965 | | Lt. Mike Moran |
| Death Valley Days | 1965 | TV Series | Lt. Richard H. Pratt |
| Gomer Pyle: USMC | 1964 | TV Series | Captain |
| Dr. Sex | 1964 | | Raincoat Man (uncredited) |
| Arrest and Trial | 1963 | TV Series | Harold Waggner |
| The Great Adventure | 1963 | TV Series | Tombs |
| Have Gun - Will Travel | 1963 | TV Series | Daniel Powers |
| Alfred Hitchcock Presents | 1962 | TV Series | Kenneth |
| The Dick Powell Theatre | 1962 | TV Series | John Bowers |
| Stagecoach West | 1960-1961 | TV Series | Luke Perry |
| Johnny Ringo | 1960 | TV Series | Charlie Hanford |
| Law of the Plainsman | 1959-1960 | TV Series | Deputy Billy Lordan / Frank Anderson |
| The Millionaire | 1960 | TV Series | Allan Merrick |
| Wanted: Dead or Alive | 1960 | TV Series | Ash Langford |
| Zane Grey Theater | 1959 | TV Series | Frank Sanders |
| Odds Against Tomorrow | 1959 | | Soldier in Bar |
| Search for Tomorrow | 1951 | TV Series | Slim Davis (1959) |
Soundtrack
| Title | Year | Status | Character |
| --- | --- | --- | --- |
| M*A*S*H | | TV Series 2 episodes, 1974 performer - 6 episodes, 1972 - 1975 | |
| Stagecoach West | 1960 | TV Series performer - 1 episode | |
Producer
| Title | Year | Status | Character |
| --- | --- | --- | --- |
| Nobody Knows Anything! | 2003 | producer | |
| Money Play$ | 1998 | TV Movie executive producer / producer | |
| The Charlie Rose Special | 1997 | TV Movie executive producer | |
| Night of the Twisters | 1996 | TV Movie executive producer - as Wayne M. Rogers | |
| Perfect Witness | 1989 | TV Movie executive producer | |
| The Astro-Zombies | 1968 | executive producer | |
| Dr. Sex | 1964 | producer - as Juan Rogero | |
Writer
| Title | Year | Status | Character |
| --- | --- | --- | --- |
| House Calls | 1981-1982 | TV Series written by - 2 episodes | |
| The Astro-Zombies | 1968 | screenplay | |
| Dr. Sex | 1964 | as Juan Rogero | |
Director
| Title | Year | Status | Character |
| --- | --- | --- | --- |
| House Calls | 1981-1982 | TV Series 3 episodes | |
Thanks
| Title | Year | Status | Character |
| --- | --- | --- | --- |
| M*A*S*H | 1978 | TV Series special thanks - 1 episode | |
Self
| Title | Year | Status | Character |
| --- | --- | --- | --- |
| Cashin' In | 2012-2015 | TV Series | Himself - Panelist |
| The Willis Report | 2015 | TV Series | Himself - Chairman, Wayne Rogers & Company |
| Cavuto on Business | 2012-2014 | TV Series | Himself / Himself (segment "Biz Blitz") / Himself (segment " Biz Blitz") / ... |
| Justice w/Judge Jeanine | 2013 | TV Series | Himself - CEO, Wayne Rogers & Co. |
| The View | 2011 | TV Series | Himself - Guest |
| The 7th Annual TV Land Awards | 2009 | TV Special | Himself |
| The O'Reilly Factor | 2005-2008 | TV Series | Himself |
| Entertainment Tonight | 2007 | TV Series | Himself |
| TV Land Confidential | 2005-2007 | TV Series documentary | Himself / Himself - Interviewee |
| Your World w/ Neil Cavuto | 2007 | TV Series | Himself |
| CBS at 75 | 2003 | TV Special documentary | Himself |
| Biography | 1997-2003 | TV Series documentary | Himself |
| 'M*A*S*H': 30th Anniversary Reunion | 2002 | TV Movie documentary | Himself / Trapper John McIntyre |
| M*A*S*H: TV Tales | 2002 | TV Special documentary | Himself |
| E! True Hollywood Story | 2000 | TV Series documentary | Himself |
| TV Guide's Truth Behind the Sitcom Scandals 3 | 2000 | TV Movie documentary | Himself |
| Hollywood Squares | 1999 | TV Series | Himself |
| The 10th TV Academy Hall of Fame | 1994 | TV Movie documentary | Himself |
| Memories of M*A*S*H | 1991 | TV Movie documentary | Himself / Trapper John McIntyre |
| A Conversation with Dinah | 1989 | TV Series | Himself (1989) |
| We the People 200: The Constitutional Gala | 1987 | TV Movie | Himself - Performer |
| Fame, Fortune and Romance | 1986 | TV Series | Himself |
| AFI Life Achievement Award: A Tribute to Billy Wilder | 1986 | TV Special documentary | Himself |
| Famous Lives | 1983 | TV Movie | Himself - Host |
| The 40th Annual Golden Globe Awards | 1983 | TV Special | Himself - Presenter: Best Motion Picture Drama |
| Making 'M*A*S*H' | 1981 | TV Movie documentary | Himself |
| Circus of the Stars #5 | 1980 | TV Special documentary | |
| The John Davidson Show | 1980 | TV Series | Himself |
| The Merv Griffin Show | 1976-1980 | TV Series | Himself |
| The Tonight Show Starring Johnny Carson | 1978-1980 | TV Series | Himself |
| The Mike Douglas Show | 1974-1980 | TV Series | Himself - Actor / Himself - Co-Host |
| The Hollywood Squares | 1974-1978 | TV Series | Himself - Panelist |
| Dinah! | 1974-1977 | TV Series | Himself |
| Mitzi... Zings Into Spring | 1977 | TV Special | Himself |
| Circus of the Stars | 1977 | TV Special documentary | Himself - Performer |
| Gala de l'union | 1976 | TV Series | Himself |
| The Sonny and Cher Show | 1976 | TV Series | Himself / Various Characters |
| The Peter Marshall Variety Show | 1976 | TV Series | Himself |
| Cher | 1975 | TV Series | Himself |
| Celebrity Bowling | 1975 | TV Series | Himself |
| The Carol Burnett Show | 1975 | TV Series | Himself |
| The 1st Annual People's Choice Awards | 1975 | TV Special | Himself - Performer |
| Password All-Stars | 1973 | TV Series | Himself - Celebrity Contestant |
| KWHY-TV 22 Business News: Executive Summary | 1964 | TV Series | Himself |
| Here's Hollywood | 1961 | TV Series | Himself |
Archive Footage
| Title | Year | Status | Character |
| --- | --- | --- | --- |
| The 68th Primetime Emmy Awards | 2016 | TV Special | Himself - In Memoriam |
| 22nd Annual Screen Actors Guild Awards | 2016 | TV Special | Himself - In Memoriam |
| Cashin' In | 2016 | TV Series | Himself - Panelist |
| The Carol Burnett Show: A Reunion | 1993 | TV Movie documentary | Himself |
| M*A*S*H | 1978 | TV Series | Capt. 'Trapper John' McIntyre |
Awards
Won Awards
| Year | Award | Ceremony | Nomination | Movie |
| --- | --- | --- | --- | --- |
| 2005 | Star on the Walk of Fame | Walk of Fame | Television | Awarded on December 13, 2005 at 7018 Hollywood Blvd. |
Nominated Awards
| Year | Award | Ceremony | Nomination | Movie |
| --- | --- | --- | --- | --- |
| 2003 | TV Land Award | TV Land Awards | Classic TV Doctor of the Year | M*A*S*H (1972) |
| 1981 | Golden Globe | Golden Globes, USA | Best Performance by an Actor in a Television Series - Comedy or Musical | House Calls (1979) |
Source:
IMDb
,
Wikipedia