• Olivia Tennet is a 28-year-old actress from Auckland, New Zealand
• She has a net worth of over $1.5 million
• She is known for roles in "The Lord of the Rings: The Two Towers", "Shortland Street", and "Blood Punch"
• She won awards for her roles in "Kids World" and "Watermark"
• She is currently expecting her first child with musician and drummer Tom Broome

Known for movies
Short Info
| | |
| --- | --- |
| Date Of Birth | January 4, 1991 |
| Spouse | Milo Cawthorne |
| Fact | Brother is Anton Tennet. |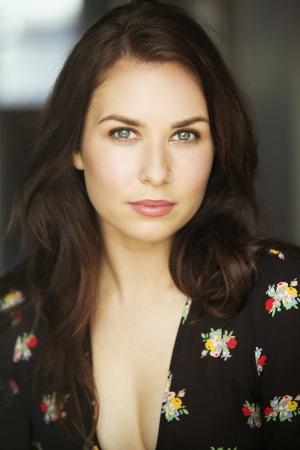 Who is Olivia Tennet?
Olivia Tennet was born on 4 January 1991 under the sign of Capricorn, in Auckland, New Zealand. She is a 28-year-old actress, known for starring in the role of Freda in "The Lord Of The Rings: The Two Towers", playing Tuesday Warner in the New Zealand prime-time soap opera "Shortland Street", and featuring as Skyler in the horror thriller "Blood Punch".
How rich is she, as of now?
Olivia Tennet's net worth is over $1.5 million, earned through her career as a renowned actress, since she has appeared in more than 35 television and film titles.
Early Life, Family, Education
Olivia Tennet was raised alongside two siblings in her hometown of Auckland by her parents. She is the youngest child, the sister of Anton Tennet and Emma Tennet. Her brother is also involved in the film industry as an actor, and lives in Melbourne, Australia, while her sister is a dancer. She holds New Zealand nationality and is of European ethnicity. She attended the Epsom Girls Grammar School, and matriculated in 2008. Olivia later continued her education at the University of Auckland, from which she finally graduated with a master's degree in Speech Therapy in September of 2019.
Career Beginnings
Olivia initially developed her love for dancing, and started taking classes as a four-year-old under the influence of her elder sister, but later switched her interests to acting.
Her debut appearance came in 1999, when she guest-starred as Princess Alesia in an episode of the American fantasy television series "Xena: Warrior Princess", which was filmed in New Zealand.
Rise to Prominence: "The Lord of the Rings: The Two Towers"
Olivia made her debut film appearance in the role of Nicole Mitchell in the 2001 family adventure "Kids World", for which she won the Nokia New Zealand Film and TV's Best Juvenile Performer award. It was followed by her portrayal of Megan in the 2002 short drama "Watermark", which led her to win the Drifting Clouds Short Film Festival's Best Actress award.
She came to prominence during the same year, with the role of Freda in the epic fantasy adventure film "The Lord Of The Rings: The Two Towers", directed by Peter Jackson and based on the second book of J. R. R. Tolkien's trilogy of the same name.
Continued Success: "Shortland Street" and "Power Rangers RPM"
In 2006, she was chosen to play the main role of Lilith in the New Zealand fantasy-based television series "Maddigan's Quest"; however, it lasted only for a season. Afterwards, Olivia starred as Karen in the 2006 family comedy "Ozzie" and then joined the cast of the New Zealand prime-time soap opera "Shortland Street", appearing in the recurring role of Tuesday Warner between 2007 and 2008.
She also featured as Dr. K in the 17th season of highly popular children's series "Power Rangers RPM" in 2009.
The 2010s: "Blood Punch" and "800 Words"
In the beginning of the 2010s, Olivia did not have any major appearances, but guest-starred in such television series as "The Almighty Johnsons" and "Underbelly: Land Of The Long Green Cloud", and then filmed two short titles, "The Swarming" (2012) and "Home" (2013). In 2014, Olivia featured as Skyler in the independent horror thriller film "Blood Punch", starring alongside Milo Cawthorne and David Whaley, for which she won the Hoboken International Film Festival award for Best Actress.
Between 2015 and 2016, she created and produced the web series "Dancing In Small Spaces". Moreover, she was also cast as Lorna in the mini-series "When We Go To War" (2015), after which she won the role of Siouxsie in the Australia-New Zealand series "800 Words".
Recent Years and Voice Overs
In 2016, Olivia starred as Jess in the short comedy-drama film "Moving", which was followed by her portrayal of Donna in the 2017 made-for-television film "Why Does Love?" She became quite busy in early 2019, since she was selected to play Kiri/Tiny in the TV series "Kiri And Lou", and to provide her voice to Jazz in "Quimbo's Quest" and Sherri in "Jandal Burn".
It is also announced that she will appear as Jazmin in the upcoming comedy "This Town" next to Robyn Malcolm and David White, and guest-starred in her previous role of Dr. K in an episode of "Power Rangers Beast Morphers". Besides that, she also co-formed the '60s doo-wop girl band 'The Up-Doos' in 2018, alongside actresses Aria Jones and Esther Stephens, and they frequently perform.
Stage Career
Olivia has appeared in more than 30 'live' productions too – she performed as a little sister in the play "360" at the 2010 New Zealand International Arts Festival, and then played Lynne in "Stepping Out" at the Auckland Theatre Company, the same year.
Afterwards, Olivia gained enormous fame as she starred in the role of Emilia in the play "Othello", and starred as Dorothy in the play "The Wizard Of Oz", both at the Peach Theatre Company in 2011 – the role of Dorothy earned her the Metro Magazine award in the Best Arms and Legs Outstretched category. Olivia has also performed as a dancer in various productions, including "Sirens", "In Flagrante: The Venus Season", and "Pleasuredome: The Musical".
Appearance and Vital Statistics
Long light brown hair
Hazel eyes
Height – 5ft 5ins (1.65m)
Weight – Unknown
Body Measurements – Unknown
Personal Life: Ex-Husband Milo Cawthorne, Boyfriend, Pregnant
Olivia Tennet met her future husband, Milo Cawthorne, while both of them were living in Los Angeles, California – he also comes from New Zealand and is an actor. They have worked together on such titles as "Power Rangers RPM" and "Blood Punch". Olivia and Milo had lived together in Los Angeles from 2011 to 2013, when they returned to New Zealand. Since June of 2016, they have been separated. Thereafter she began dating musician and drummer Tom Broome. The couple is currently expecting their first child.
General Info
| | |
| --- | --- |
| Full Name | Olivia Tennet |
| Date Of Birth | January 4, 1991 |
| Place Of Birth | Auckland, New Zealand |
| Profession | Actor, Dancer |
| Nationality | New Zealand |
Family
| | |
| --- | --- |
| Spouse | Milo Cawthorne |
| Siblings | Anton Tennet, Emma Tennet |
Accomplishments
| | |
| --- | --- |
| Movies | Blood Punch, The Lord of the Rings: The Two Towers, Kids World, Lucy, Sugar Hit, Moving, Home |
| TV Shows | Maddigan's Quest, Power Rangers RPM |
Social profile links
Quotes
| # | Quote |
| --- | --- |
| 1 | As an actor, you are constantly subjecting yourself to evaluation and criticism of every performance, which can be pretty scary. I'm also a terrible "corpser" and see the funny side of any situation, so the thought of getting the uncontrollable giggles onstage is terrifying. It hasn't happened yet, thank goodness! |
| 2 | As part of the production of The Wizard of Oz at the Civic Theatre in 2011, the cast included a live kunekune pig, named Pumpkin, to add to the authenticity of the Kansas farmyard scenes. During one evening performance, Pumpkin decided to relieve herself onstage. Unfortunately there was no time to mop it up before the 100-plus munchkins filed on excitedly and sat down in the resulting puddle. As I made my way through the crowd to begin singing, the pungent aroma hit me ... and many of the munchkins. This, as well as watching the obvious discomfort on the children's faces, made for a difficult, but perhaps more pertinent rendition of Follow The Yellow Brick Road. |
| 3 | During a performance of Auckland Theatre Company's Stepping Out, I was waiting backstage for my next scene when I leant back against a staircase, which had two railings running along beside it. I made the mistake of tilting my head back slightly too far and, as I lifted my head to watch the action onstage, I realized, to my horror, that my head had become wedged between the two railings. My cue was fast approaching as I tried desperately to free myself. Luckily, just at that moment, my cast mate Adam happened to walk past. My plight was so ridiculous that he initially thought I was joking, but my flailing arms soon told him otherwise. He quickly lifted my body into a horizontal position and slid me out with seconds to spare. I've never lived that one down. |
| 4 | It's a magical atmosphere you get on stage. I like the adrenaline rush and the instant feedback you get from going out in front of a live audience. |
| 5 | I followed my older sister into dance. It was the first thing she did on stage and I did anything she did. I kind of fell into acting, but once I started doing it I loved it. |
Facts
| # | Fact |
| --- | --- |
| 1 | Los Angeles, CA, USA: Filming an independent noir thriller titled "Blood Punch" written by Eddie Guzelian and directed by Madellaine Paxson. Also starring Ari Boyland and Milo Cawthorne. [October 2011] |
| 2 | She plays piano and violin, practises tap-dancing as well as ballet. Her role-model is Vanessa Mae. Olivia played Freda in the "Lord of the Rings: The Two Towers". You see her along her on-screen brother Eothain as well as her mother Morwen. |
| 3 | Brother is Anton Tennet. |
Pictures
Movies
Actress
| Title | Year | Status | Character |
| --- | --- | --- | --- |
| Moving | 2016 | Short completed | Jess |
| Jiwi's Machines | 2015 | Short completed | |
| 800 Words | 2015-2016 | TV Series | Siouxsie |
| Friday Night Bites | 2016 | TV Series | |
| Stake Out | 2015 | TV Series | Ganet |
| Jiwi's Machines | 2015 | TV Series | June |
| Dancing in Small Spaces | 2014-2015 | TV Series short | |
| When We Go to War | 2015 | TV Mini-Series | Lorna |
| Flat3 | 2014 | TV Mini-Series short | Lee |
| Partiality | 2014 | Short | |
| Satisfaction | 2014 | Short | Nicky |
| Blood Punch | 2014 | | Skyler |
| The Naked and Famous: I Kill Giants | 2013 | Video short | |
| Home | 2013/XIII | Short | Olive |
| The Zelfs | 2013 | TV Mini-Series | Tressa (voice) |
| The Swarming | 2012 | Short | Julie |
| Underbelly: Land of the Long Green Cloud | 2011 | TV Series | Julie Theilman |
| The Almighty Johnsons | 2011 | TV Series | Delphine Hansen |
| Power Rangers R.P.M. | 2009 | TV Series | Dr. K |
| Shortland Street | 2007-2008 | TV Series | Tuesday Warner |
| Ozzie | 2006 | | Karen |
| Maddigan's Quest | 2006 | TV Series | Lilith |
| Boogeyman | 2005 | | Terrified Girl |
| P.E.T. Detectives | 2003 | TV Series | Helena |
| Lucy | 2003 | TV Movie | Lucie Arnaz (uncredited) |
| The Lord of the Rings: The Two Towers | 2002 | | Freda |
| Watermark | 2002 | Short | Megan |
| Kids World | 2001 | | Nicole Mitchell |
| Xena: Warrior Princess | 1999 | TV Series | Alesia |
Editor
| Title | Year | Status | Character |
| --- | --- | --- | --- |
| Dancing in Small Spaces | 2014 | TV Series short 11 episodes | |
Director
| Title | Year | Status | Character |
| --- | --- | --- | --- |
| K Rd Stories | 2015 | TV Series 1 episode | |
| Sugar Hit | 2015 | Short co-director | |
Miscellaneous
| Title | Year | Status | Character |
| --- | --- | --- | --- |
| Dancing in Small Spaces | 2015 | TV Series short choreography - 1 episode | |
| The Naked and Famous: I Kill Giants | 2013 | Video short choreographer | |
Self
| Title | Year | Status | Character |
| --- | --- | --- | --- |
| The Act Off | 2013 | Short | Herself - Dancer |
Archive Footage
| Title | Year | Status | Character |
| --- | --- | --- | --- |
| The Lord of the Rings: The Two Towers | 2002 | Video Game | Freda (uncredited) |
Awards
Won Awards
| Year | Award | Ceremony | Nomination | Movie |
| --- | --- | --- | --- | --- |
| 2000 | Film Award | New Zealand Film and TV Awards (I) | Best Juvenile Performer | Kids World (2001) |
Nominated Awards
| Year | Award | Ceremony | Nomination | Movie |
| --- | --- | --- | --- | --- |
| 2014 | Festival Award | Hoboken International Film Festival | Best Actress | Blood Punch (2014) |
Source:
IMDb
,
Wikipedia