• Lindsay Sloane is a well-known actress with a 20-year-long career in television and cinema
• She has voiced characters in the "Lands of Lore III" video game, and her first big experience was the movie "Bring It On"
• Most of her characters are gentle, quiet, eccentric, and often behave unexpectedly
• She has had numerous recent projects and is married to agent Dar Rollins with two daughters
• Her net worth is reportedly around $2 million and she stands at 5 ft 4 in (163 cm)

Known for movies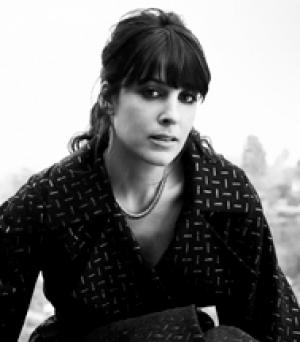 Which are Sloane's iconic characters?
If you have seen at least an episode from "Mr. Rhodes" (1996) or from the American sitcom "Sabrina the Teenage Witch" (1997–1999), you may have been delighted by Zoey Miller or Valerie Birkhead, both portrayed by Lindsay Sloane, a well-known actress with a 20-year-long and generally appreciated career, both in television and cinema. She has also given life to popular characters such as Big Sister or Goldy from the "Lands of Lore III" video game by voicing them.
Was acting a dream since childhood for Lindsay?
The environment and the familial atmosphere you grow up in are decisive when it comes to choosing between dreams and reality. From this point of view, Lindsay was lucky because her dreams matched the reality her parents imagined for her future. Therefore, they worked a lot for her and constantly affirmed their endorsement for her fulfilling her dreams, reflected in their actions. Born in Long Island, New York, USA on 8 August 1977, Lindsay moved with her parents to Los Angeles, California, where she could find more open doors towards an acting career, which of course was her dream since she was very little.
Thus she signed with her first agent when she was only eight years old and started going to all kinds of castings. An example of the dedication her mother had for Lindsay is the fact that she once drove to one of them despite the 1992 LA Riots happening exactly at that time. She first voiced Big Sister in the TV film "Why, Charlie Brown, Why?" (1990) and then started to appear regularly in various TV shows, including "My So-Called Life" (1994), "Student Affairs" (1999).
Lindsay appearances in movies"
Securing and successfully playing the main role of Marcy Sternfeld in "Grosse Pointe" (2000-2001) gave her the necessary exposure and recognition to enter the world of films with confidence. Her first big experience was the movie "Bring It On" (2000), in which she starred as Big Red, followed by "The In-Laws" (2003), "Exposed" (2003) and "The TV Set" (2006).
Between 2006 and 2007 her performance could be admired in the American sitcom "Help Me Help You", but it did not last long on ABC Channel, and Lindsay went back to bigger movie projects. In 2009 she was the sixth wife in the "The Six Wives of Henry Lefay", and in the following year, she was part of the cast of "She's Out of My League", playing Marnie.
Character types
Most of her characters have something in common – they are all gentile, quiet, but eccentric and sometimes behaving unexpectedly. These characteristics could sometimes describe herself as a person, too. A great professional, stage colleagues appreciate her abilities: 'In regards to Lindsay Sloane… I concur….. she is a great person and a fine actress. I can't say enough nice things about her.' This is what Andrew Mark Berman, her partner in "The Wonder Years", one of her first appearances, said about her in 1998.
Recent projects
If we consider 1998 to be the beginning of her career, Lindsay has already achieved more than 20 years of a career. The interesting part is that she does not look like preparing to leave this industry. On the contrary, her most recent projects are as numerous as they were in her '20s and even more daring.  She filmed her last film so far in 2014 – "Horrible Bosses 2" – and then focused mainly on TV series.  In the comedy "Playing House" she appeared in eight episodes and "Children's Hospital" (2015) and "I'm Sorry" (2017) had her in action for one episode each. A bigger project is "The Odd Couple" (2015-2017), in which Lindsay has the regular role of Felix's girlfriend Emily, appearing in 38 episodes.
Personal life
Without being frequently brought into the limelight, Lindsay's personal and romantic life is at least as successful as the professional one. The lack of controversies, scandals or public quarrels is the first sign of an equilibrated woman, who cares about her privacy. Among the little information the media has is the fact that she married Dar Rollins in 2004. He is not such a popular name, but his professional achievements are appreciable. He is working as an agent for International Creative Management, which is a talents agency. Their family first got bigger in 2012, on 12 January, when their first daughter, Maxwell Lue, was born. Her younger sister, Pippa Jean, said 'Hi' to the world on 19 May 2017.
Another important relationship in Lindsay's life is her strong friendship with Michelle Gellar. She was even one of the bridesmaids at the wedding of the iconic actress from "Buffy – The Vampire Slayer", "Cruel Intentions" and the Scooby-Doo Movie from 2002.
Net Worth and Body Measurements
Lindsay is currently 42 years old, and most of the money she has gathered came from her television contracts and movies in her more than 20 years of career. As a result of great dedication and perseverance, her net worth is reportedly by sources at around $2 million, and steadily increasing.
She is not very tall, but at 5 ft 4 in (163 cm) she has a well-proportioned body that weighs 134lbs pounds (61kgs). With an oval face and pleasant traits, she could easily adapt her look to each character. Either dark brown or fair blonde, her hair always looks natural on her, matching with her general appearance.
General Info
| | |
| --- | --- |
| Full Name | Lindsay Sloane |
| Date Of Birth | August 8, 1977 |
| Height | 1.62 m |
| Profession | Actor |
| Education | Chatsworth High School |
| Nationality | American |
Family
| | |
| --- | --- |
| Spouse | Dar Rollins |
| Children | Maxwell Lue Rollins |
| Parents | Joey Leikin, Renée Leikin |
Accomplishments
| | |
| --- | --- |
| Movies | She's Out of My League, Horrible Bosses, Bring It On, A Good Old Fashioned Orgy, Over Her Dead Body, The In-Laws, The Other Guys, The Accidental Husband, Horrible Bosses 2, The TV Set, Darling Companion, The Six Wives of Henry Lefay, Sabrina Down Under, Dog Gone Love, Why, Charlie Brown, Why?, In th... |
| TV Shows | The Stones, Sabrina the Teenage Witch, Grosse Pointe, The Odd Couple |
Social profile links
Facts
Pictures
Movies
Actress
| Title | Year | Status | Character |
| --- | --- | --- | --- |
| The Odd Couple | 2015-2016 | TV Series | Emily |
| Playing House | 2014-2015 | TV Series | Tina Rodriguez |
| Childrens Hospital | 2011-2015 | TV Series | Roxanne / Pat |
| Horrible Bosses 2 | 2014 | | Stacy Arbus |
| Really | 2014 | TV Series | Margaret |
| Drunk History | 2014 | TV Series | Nancy Reagan |
| Kroll Show | 2014 | TV Series | Carrie Stitz |
| Psych | 2012-2014 | TV Series | Sandra Panitch Melinda |
| The League | 2010-2012 | TV Series | Lindsay / Lindsey |
| Ben and Kate | 2012 | TV Series | Louise |
| Darling Companion | 2012 | | Ellie |
| Weeds | 2011 | TV Series | Maxeen |
| Horrible Bosses | 2011 | | Stacy |
| A Good Old Fashioned Orgy | 2011 | | Laura |
| Funny or Die Presents... | 2011 | TV Series | Actress Two (segment "Bathroom Conversations") / Silver Lake Chick Two (segment "Bathroom Conversations") / Girl Two (segment "Bathroom Conversations") |
| Mr. Sunshine | 2011 | TV Series | Stephanie |
| Livin' on a Prayer | 2010 | TV Movie | Gina |
| Worst Enemy | 2010 | Short | Stacy |
| The Other Guys | 2010 | | Francine |
| She's Out of My League | 2010 | | Marnie |
| How I Met Your Mother | 2009 | TV Series | Jen |
| The Six Wives of Henry Lefay | 2009 | | Autumn |
| Water Pills | 2009 | Short | Mary |
| Pulling | 2009 | TV Movie | Donna |
| Morning Departure | 2008 | Short | |
| The Accidental Husband | 2008 | | Marcy |
| Over Her Dead Body | 2008 | | Chloe |
| Nancy Drew | 2007 | | Boutique Clerk (uncredited) |
| Help Me Help You | 2006-2007 | TV Series | Sasha Hoffman |
| Entourage | 2006 | TV Series | Nicole |
| The TV Set | 2006 | | Laurel Simon |
| She Said/He Said | 2006 | TV Movie | |
| The X's | 2005 | TV Series | Skipper |
| Crazy | 2005 | TV Movie | |
| DeMarco Affairs | 2004 | TV Movie | Sammy DeMarco |
| Dog Gone Love | 2004 | | Rebecca |
| The Stones | 2004 | TV Series | Karly Stone |
| Exposed | 2003 | | Minnie |
| The In-Laws | 2003/I | | Melissa Peyser |
| Miss Match | 2003 | TV Series | Daphne |
| Strange Frequency 2 | 2003 | TV Movie | Lara (segment "Instant Karma") |
| Homeward Bound | 2002 | TV Movie | Rebecca Ashton |
| Greg the Bunny | 2002 | TV Series | Chelsea |
| Strange Frequency | 2001 | TV Series | |
| The Fighting Fitzgeralds | 2001 | TV Series | Officer Gloria |
| Grosse Pointe | 2000-2001 | TV Series | Marcy Sternfeld |
| Going to California | 2001 | TV Series | Lisa B. |
| Slacker Cats | 2001 | TV Movie | |
| Bring It On | 2000 | | Big Red |
| M.Y.O.B. | 2000 | TV Series | Summer Raynes |
| The West Wing | 2000 | TV Series | Zoey's Classmate |
| That '70s Show | 1999-2000 | TV Series | Patty |
| Student Affairs | 1999 | TV Movie | Wendy |
| Seven Girlfriends | 1999 | | Daphne |
| Sabrina, Down Under | 1999 | TV Movie | Fin |
| Batman Beyond | 1999 | TV Series | Jackie Wallace |
| Sabrina, the Teenage Witch | 1997-1999 | TV Series | Valerie Birkhead / Vivian Soontodie |
| Lands of Lore III | 1999 | Video Game | Goldy (voice) |
| Win a Date | 1998 | Short | Dalia |
| Dharma & Greg | 1997 | TV Series | Jennifer |
| Working | 1997 | TV Series | Debbie Rainer |
| Promised Land | 1997 | TV Series | Rebecca Gold |
| Mr. Rhodes | 1996-1997 | TV Series | Zoey Miller / Zoey Greene |
| New York Daze | 1995 | TV Series | |
| CBS Schoolbreak Special | 1995 | TV Series | Tina |
| My So-Called Life | 1994 | TV Series | Ruthie |
| The Wonder Years | 1991-1993 | TV Series | Alice Pedermeir |
| Why, Charlie Brown, Why? | 1990 | TV Movie | Big Sister (voice) |
Soundtrack
| Title | Year | Status | Character |
| --- | --- | --- | --- |
| Sabrina, the Teenage Witch | 1998 | TV Series performer - 1 episode | |
Thanks
| Title | Year | Status | Character |
| --- | --- | --- | --- |
| In a World... | 2013 | special thanks | |
Self
| Title | Year | Status | Character |
| --- | --- | --- | --- |
| Home & Family | 2016 | TV Series | Herself |
| Hollywood Today Live | 2016 | TV Series | Herself |
| The Late Late Show with Craig Ferguson | 2006-2015 | TV Series | Herself / Herself - Guest |
| Goodbye How I Met Your Mother | 2014 | TV Movie documentary | Herself |
| Up Close with Carrie Keagan | 2008-2011 | TV Series | Herself |
| The Therapist | 2010 | Short | Herself |
| Janela Indiscreta | 2010 | TV Series | Herself |
| Made in Hollywood | 2010 | TV Series | Herself |
| MTV Hits | 2003 | TV Series | Herself |
Awards
Nominated Awards
| Year | Award | Ceremony | Nomination | Movie |
| --- | --- | --- | --- | --- |
| 1997 | Young Artist Award | Young Artist Awards | Best Performance in a TV Comedy - Supporting Young Actress | Mr. Rhodes (1996) |
Source:
IMDb
,
Wikipedia