• Joel David Moore is a 42 year-old actor and director born in Portland, Oregon, USA.
• He has had a successful acting career since 1996 and has directed six of his own films.
• He is most famously known for his role in the revolutionary film, Avatar.
• His estimated net worth is over $4 million.
• He is active on social media, with almost 5,000 Facebook fans, 65,000 Twitter followers, and nearly 30,000 Instagram followers.

Known for movies
Short Info
| | |
| --- | --- |
| Fact | Graduated from Benson Polytechnic High School, Portland, Oregon in 1995. |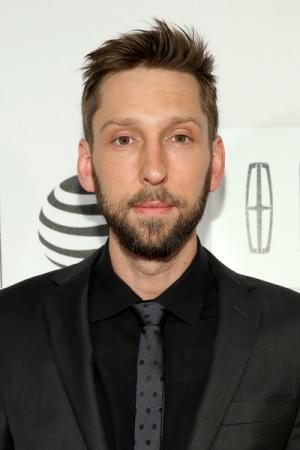 Who is Joel David Moore?
Born under the sign of Libra on the 25th of September 1977, in Portland, Oregon USA, of English, Scottish, German and Irish descent, Joel David Moore is a 42 year-old Caucasian actor and director. He is probably most familiar to the world thanks to his frequent exposure on television, and across other media outlets, in great part due to the roles he has had, and the subsequent popularity of the films he has featured in. He has had a great number of successes over the course of his often lucrative acting career since 1996.
Early life and education: The star of the family
Joel was raised alongside his younger brother Adam in their place of birth, by his father John Moore, and his mother Missy (née Irvine) Moore.
The family's home was located in the Mount Tabor neighborhood of Southeast Portland, where Joel spent the majority of his early years. Regarding the interests he had during childhood, Moore hasn't divulged much on this topic, but looking at his education, the fans have concluded that Joel David initially desired a job of a highly technical nature, which later changed to performance arts as he grew into adolescence. As for his education, the popular actor first attended Benson Polytechnic High School in his birth city, from where he matriculated in 1995. He afterwards enrolled into Mt. Hood Community College in Gresham, but had a change of heart two years later, thus transferred to Southern Oregon University in Ashland, graduating from there with a bachelor of fine arts degree in performing arts in 2001.
Career: Theater before television
Joel's first acting experience took place one year after he finished high school, at which point he appeared in the film entitled "Foxfire". He put his career on hold until graduation, and then performed at the Oregon Shakespeare Festival twice in a row, in 2001 and 2002, meanwhile also having starred in two episodes of "City Guys", "P.O.D.: Youth of the Nation" (2001), and "Boston Public" (2001 and 2002). He resumed the latter year with three more roles, in "Boomtown", "Providence" and "Deep Cover". The year 2003 proved highly successful for the auspicious actor at the time, with five additional roles under his belt. Moore went into 2004 and 2005 with the same tempo, being featured in another five titles per year.
In 2006, Joel had his first directing experience as well, having worked on the short film entitled "Miles from Home", alongside six more roles, followed up by another five in 2007, and his first directing credit – in the feature film entitled "Spiral". Joel was seen in another seven roles in 2008, and entered 2009 as the director of the short film entitled "Byron Phillips: Found", but that wasn't his greatest success at the time.
Becoming a legend
Besides another five, in comparison negligible roles, Joel's acting potential peaked in 2009 when he got to portray Norm Spellman in the legendary James Cameron action adventure fantasy 3D film, at the time completely revolutionary, entitled "Avatar". Following the film's massive success, Joel became even more popular, earning himself a spot among highly respected actors and later directors with this achievement.
Considering the fact that "Avatar" is the second highest grossing film of all time ($2.790 billion), only $6 million behind "Avengers: Endgame", it can be concluded that this is probably the highest contribution to Joel's net worth. He continued his career, landing four on-screen appearances in 2010, one of them being his continued participation as Keith Bruning, whom he portrayed the previous year as well in "Medium". He also directed another short film this year, entitled "Hours Before".
Joel's current decade
2011 was a boom year for Moore's career, seeing as he got eight roles in rapid succession, some of the most notable being his voice lending in the "Family Guy" cartoon, and an appearance as Gordon in "Shark Night 3D".
2012 went by as an even bigger achievement, at which point Joel landed ten roles, most famously the character of Craig in the crime thriller drama entitled "Savages". He then took somewhat of a break from acting, with only four roles in 2013, one of them continuing as Doug in "Men at Work" from 2012. The year 2014 showed him on screen another four times, notably as Luke in "Grace: The Possession", and as Lucas Wahl in 22 episodes of "Forever", which continued into 2015. Joel had no roles in 2016, but his second directed feature film entitled "Youth in Oregon" was released. 2017 was the year when Moore starred in the last season of the highly popular TV series entitled "Bones", in which he had been appearing intermittently over the years since 2008. In 2018 he only appeared in one episode of "Agents of S.H.I.E.L.D.", and remains to be seen in another six upcoming titles.
He remains an actor and director
Since four of the six films he is set to star in are long-awaited "Avatar" sequels, it's easy for the fans to think that he's now fully devoted to acting. However, Joel is determined to also become a celebrated director, thus has two full-length movies yet to be released– the comedy entitled "Killing Winston Jones", expected on the screen in late 2019, and the thriller entitled "Hide and Seek", set for release in 2020. To sum up his career so far, he's acted in 79 titles, and directed six of his own.
Love life: His divorce – separating facts from fiction
When it comes to Joel's romantic involvements, he hasn't made much of an effort to keep this part of his life a secret, and so there's a plenitude of information on the topic. His first known partner was Kineret Karen Ben Yishay, a woman of unknown ethnicity and profession, whom he is thought to have dated for at least a few years prior to marrying on New Year's Eve in 2009.
As reported by TMZ, though, it looks like the couple couldn't last longer than two and a half years, and so they divorced due to irreconcilable differences in June 2011. There were many rumors about his love life afterwards, but they all lost merit once he began publicly dating "Phil of the Future" actress Ally Michalka. They kept their dates a public matter most of the time, sharing love openly until 2013; sources can't offer any insight into why they broke up. Some time afterwards he started a relationship with "Almost Famous" star Kate Hudson, but they failed to last more than two months. It doesn't seem that Moore dated anyone afterwards, because if he did, the fans would surely know. He is supposedly single.
Joel's awards and more facts about him
It's surprising to some fans that Moore has thus far had only four nominations, two of which he won.
His first was the Gold Vision Award at the Santa Barbara International Film Festival for his performance in "Spiral". The second was the Razzle Award in the Worst Screen Couple category for "The Hottie & the Nottie". His first unawarded nomination took place in 2005, – the MTV Movie Award in the Best On-Screen Team category for "Dodgeball: A True Underdog Story", and in 2016 he almost obtained the Best Feature award at the Anchorage International Film Festival, in the Narrative Feature Film category for his directing skills in "Youth in Oregon". One more interesting detail about the famous actor/director, is that his brother Adam Moore possesses a high education too, being a graduate of North Park University in Chicago, Illinois. Also, his best friend is actor, producer and singer Zachary Levi, who has an equally impressive resume in the entertainment business.
Alemagou to you too! (Dad jokes on point don't @ me) https://t.co/XMjET6gcdr pic.twitter.com/b5JIBA1aB6

— Joel David Moore (@joeldavidmoore) June 15, 2019
What is Joel David Moore's net worth?
Have you ever taken a second to consider just how rich Joel could be, in the second half of 2019? Various sources with high credibility offer the estimate that his current wealth is higher than $4 million, earned thanks to lending his invaluable acting and directing expertise to some of the most prominent titles to date, such as "Avatar". Seeing as there are another four sequels of the incredibly popular film coming up, Joel's net worth will most definitely increase.
Social media presence
So, how active do you think the popular actor could be on social media? Being a director and a seasoned Hollywood face, Joel is expected by both his colleagues and fans to constantly interact with the audiences on social media, thus exponentially increasing his profits in the long run. Joel seems to be very well aware of how this business model operates, and constantly shares information about his private and professional engagements with his faithful followers. He can be found on each of the three most popular social media networks. His Facebook has almost 5,000 fans, his Twitter just over 65,000, and his Instagram is nearing 30,000 followers.
General Info
| | |
| --- | --- |
| Full Name | Joel Embiid |
| Salary | 4.826 million USD |
| Height | 2.13 m, 1.88 m |
| Weight | 113 kg |
| Profession | Actor, Film director, Film producer, Screenwriter |
| Education | University of Kansas, Southern Oregon University, Benson Polytechnic High School |
| Nationality | Cameroonian, American |
Family
| | |
| --- | --- |
| Parents | Christine Embiid, Thomas Embiid, Missy Moore, John Moore |
| Siblings | Arthur Embiid, Muriel Embiid, Adam Moore |
Accomplishments
| | |
| --- | --- |
| Nominations | MTV Movie Award for Best On-Screen Duo |
| Movies | Avatar, Shark Night, DodgeBall: A True Underdog Story, The Hottie and the Nottie, Grandma's Boy, Hatchet, CBGB, Savages, Art School Confidential, Beyond a Reasonable Doubt, Jewtopia, Gone, The Dukes of Hazzard: The Beginning, Shanghai Kiss, Julia X 3D, Chillerama, The Shaggy Dog, Spiral, Youth in Or... |
| TV Shows | Forever, E-Ring |
Social profile links
Facts
| # | Fact |
| --- | --- |
| 1 | In an episode of "Bones", Moore's character Dr. Fisher invites his colleagues to camp out overnight to see the movie "Avatar". In reality, Moore had a significant role in the actual "Avatar" film. |
| 2 | Best friend and business partner of Zachary Levi. |
| 3 | Graduated from Benson Polytechnic High School, Portland, Oregon in 1995. |
| 4 | Has a younger brother, Adam, who graduated from North Park University in Chicago, Illinois. |
| 5 | Graduated from Southern Oregon University with a BFA in Performing Arts in 2001. |
Pictures
Movies
Actor
| Title | Year | Status | Character |
| --- | --- | --- | --- |
| Drone | 2017 | post-production | Gary |
| Budding Prospects | | TV Movie post-production | Phil |
| Bones | 2008-2017 | TV Series | Colin Fisher Dr. Colin Fisher |
| Forever | 2014-2015 | TV Series | Lucas Wahl |
| Divine Access | 2015 | | Nigel |
| Grace | 2014/I | | Luke |
| #Stuck | 2014 | | Guy |
| The Guest | 2014/I | | Craig |
| Killing Winston Jones | 2014 | | Paavo |
| CBGB | 2013 | | Joey Ramone |
| Hatchet III | 2013 | | Ben (uncredited) |
| Men at Work | 2012-2013 | TV Series | Doug |
| Date My Dad | 2013 | TV Movie | Owen Phillips |
| American Citizen | 2012 | Short | Bob the Radio Host (voice) |
| Let It Go | 2012 | TV Movie | Spencer |
| Franklin & Bash | 2012 | TV Series | Dennis Mazzani |
| Savages | 2012 | | Craig |
| Grassroots | 2012 | | Grant Cogswell |
| Jewtopia | 2012 | | Adam Lipschitz |
| Gone | 2012/I | | Nick Massey |
| Ticket Out | 2012 | | Riley (as Joel Moore) |
| Family Guy | 2011 | TV Series | |
| Last Man Standing | 2011 | TV Series | Happy Happy Rainbow Play Care Center Employee |
| Julia X | 2011 | | Sam (as Joel Moore) |
| Shark Night 3D | 2011 | | Gordon |
| Chillerama | 2011 | | Adolf Hitler (segment "The Diary Of Anne Frankenstein") |
| Chaos | 2011 | TV Series | Constantine Gallo |
| Hawaii Five-0 | 2011 | TV Series | Deputy Director Sheldon Tunney |
| Chuck | 2010 | TV Series | Mackintosh |
| Janie Jones | 2010 | | Dave (as Joel Moore) |
| The Third Rule | 2010 | Short | Peter (as Joel Moore) |
| Medium | 2009-2010 | TV Series | Keith Bruning |
| Avatar | 2009 | | Norm Spellman |
| Stuntmen | 2009 | | Troy Lebowski (as Joel Moore) |
| Beyond a Reasonable Doubt | 2009 | | Corey Finley |
| Bed Ridden | 2009 | Short | Jay |
| Fairy Tale Police | 2008 | Short | Big Bad Wolf (as Joel Moore) |
| My Name Is Earl | 2008 | TV Series | Clyde |
| The Tiffany Problem | 2008 | Short | Sam Hane (as Joel Moore) |
| Wieners | 2008 | | Glenn |
| The Hottie & the Nottie | 2008 | | Nate Cooper |
| House M.D. | 2007 | TV Series | Eddie |
| Shanghai Kiss | 2007 | | Joe Silverman (as Joel Moore) |
| The Dukes of Hazzard: The Beginning | 2007 | TV Movie | Cooter |
| The Dead One | 2007 | | Zak (as Joel Moore) |
| Spiral | 2007/I | | Mason |
| The Elder Son | 2006 | | Kenny (as Joel Moore) |
| Hatchet | 2006 | | Ben |
| Miles from Home | 2006/II | Short | Miles (as Joel Moore) |
| The Shaggy Dog | 2006 | | Pound Employee |
| E-Ring | 2005-2006 | TV Series | Greg - NSA Liaison |
| Art School Confidential | 2006 | | Bardo |
| Grandma's Boy | 2006 | | J.P. |
| Cooked | 2005 | TV Movie | Mike (as Joel Moore) |
| CSI: Crime Scene Investigation | 2005 | TV Series | Guy in the Blue Hat |
| Reel Guerrillas | 2005 | Short | Nick Walker (as Joel Moore) |
| The Inside | 2005 | TV Series | Brian Pines |
| LAX | 2004-2005 | TV Series | Eddie Carson |
| Dodgeball: A True Underdog Story | 2004 | | Owen |
| Raising Genius | 2004 | | Rolf (as Joel Moore) |
| The Guardian | 2004 | TV Series | Malcom Reeves |
| The Amazing Westermans | 2004 | TV Movie as Joel Moore | |
| Lost | 2003/I | Short | Charlie |
| Strong Medicine | 2003 | TV Series | Dan |
| Six Feet Under | 2003 | TV Series | Video Clerk |
| Angel | 2003 | TV Series | Karl Vamp |
| Sabrina, the Teenage Witch | 2003 | TV Series | Pete |
| Deep Cover | 2002 | TV Series | Pete Steinem (as Joel Moore) |
| Providence | 2002 | TV Series | Howard |
| Boomtown | 2002 | TV Series | Usher #2 |
| Boston Public | 2001-2002 | TV Series | Hartzell |
| City Guys | 2001 | TV Series | Hoover |
| Foxfire | 1996 | | First Geek (as Joel Moore) |
| Paging Dr. Freed | | TV Movie | Jonathan |
Director
| Title | Year | Status | Character |
| --- | --- | --- | --- |
| Youth in Oregon | 2016 | | |
| Killing Winston Jones | 2014 | | |
| Hours Before | 2010 | Short | |
| Byron Phillips: Found | 2009 | Short | |
| Spiral | 2007/I | | |
| Miles from Home | 2006/II | Short | |
Producer
| Title | Year | Status | Character |
| --- | --- | --- | --- |
| #Stuck | 2014 | executive producer | |
| Killing Winston Jones | 2014 | executive producer | |
| Jewtopia | 2012 | executive producer | |
| Shadowheart | 2009 | Video executive producer - as Joel Moore | |
| Etienne! | 2009 | producer - as Joel Moore | |
| Spiral | 2007/I | executive producer | |
Writer
| Title | Year | Status | Character |
| --- | --- | --- | --- |
| Hours Before | 2010 | Short co-written by | |
| Byron Phillips: Found | 2009 | Short | |
| Spiral | 2007/I | | |
Soundtrack
| Title | Year | Status | Character |
| --- | --- | --- | --- |
| Shark Night 3D | 2011 | performer: "Shark Bite" | |
| Bones | 2009 | TV Series performer - 1 episode | |
Editor
| Title | Year | Status | Character |
| --- | --- | --- | --- |
| Hours Before | 2010 | Short | |
Thanks
| Title | Year | Status | Character |
| --- | --- | --- | --- |
| Crew Film: TheVolume | 2010 | very special thanks | |
| Frozen | 2010/I | special thanks | |
Self
| Title | Year | Status | Character |
| --- | --- | --- | --- |
| AM Northwest | 2012 | TV Series | Himself |
| Your Friends Will Never Believe You | 2011 | TV Series | Himself |
| The Making of The Diary of Anne Frankenstein | 2011 | Documentary short | Himself |
| A Message from Pandora | 2010 | Video documentary short | Himself |
| Avatar: Production Materials | 2010 | Video short | Himself |
| Capturing Avatar | 2010 | Video documentary | Himself |
| Avatar: Creating the World of Pandora | 2010 | TV Movie documentary | Himself |
| The Wendy Williams Show | 2010 | TV Series | Himself |
| The Bonnie Hunt Show | 2010 | TV Series | Himself |
| Chelsea Lately | 2010 | TV Series | Himself - Guest |
| The Tyra Banks Show | 2009 | TV Series | Himself |
| Last Call with Carson Daly | 2009 | TV Series | Himself |
| Filmnut | 2009 | TV Series | Himself |
| Up Close with Carrie Keagan | 2007-2008 | TV Series | Himself |
| The Making of 'Spiral' | 2008 | Video documentary short | Himself (as Joel Moore) |
| Guts & Gore: The FX of 'Hatchet' | 2007 | Video documentary short | Himself (as Joel Moore) |
| Meeting Victor Crowley | 2007 | Video documentary short | Himself (as Joel Moore) |
| The Making of 'Hatchet' | 2007 | Video documentary short | Himself (as Joel Moore) |
| Greatest Ever Comedy Movies | 2006 | TV Movie | Himself (as Joel Moore) |
| Confessions of an Action Star | 2005 | | Himself Prisoner (as Joel Moore) |
| 2004 Much Music Video Music Awards | 2004 | TV Special | Himself |
Archive Footage
| Title | Year | Status | Character |
| --- | --- | --- | --- |
| Troldspejlet | 2009 | TV Series | Himself - Actor / Norm Spellman |
Awards
Won Awards
| Year | Award | Ceremony | Nomination | Movie |
| --- | --- | --- | --- | --- |
| 2009 | Razzie Award | Razzie Awards | Worst Screen Couple | The Hottie & the Nottie (2008) |
| 2007 | Gold Vision Award | Santa Barbara International Film Festival | | Spiral (2007) |
Nominated Awards
| Year | Award | Ceremony | Nomination | Movie |
| --- | --- | --- | --- | --- |
| 2005 | MTV Movie Award | MTV Movie Awards | Best On-Screen Team | Dodgeball: A True Underdog Story (2004) |
Source:
IMDb
,
Wikipedia