• Ashleigh Banfield is a journalist and actress who is known for the work she has done for CNN and her own show, "Banfield".
• She was born in Winnipeg, Manitoba, Canada, and attended Queen's University and the University of British Columbia.
• She began her career in 1988, and was sent by MSNBC to travel around the world and report for their show "A Region in Conflict".
• She has five acting credits, including a role in the critically acclaimed series "Breaking Bad".
• She is 54 years old, has two sons, and has an estimated net worth of more than $3 million.

Known for movies
Short Info
| | |
| --- | --- |
| Spouse | Howard Gould, Howard Gould |
| Fact | ABC News correspondent [2011]. |
| Payments | Earned $200,000 /year from MSNBC Live (1996) |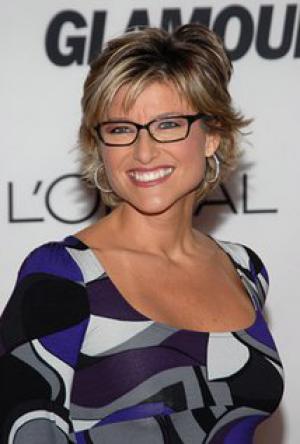 Who is Ashleigh Banfield?
Ashleigh Dennistoun Banfield was born in Winnipeg, Manitoba, Canada, on 29 December 1967 – her zodiac sign is Capricorn, and she holds both American and Canadian nationality. She's a journalist and actress, who's probably known best for two things: the work which she's done for the multinational news TV channel CNN, and for hosting her own show, "Banfield".
Early life and education
Ashleigh was raised in Winnipeg alongside her three siblings, by their father John Alexander Banfield and mother Suzanne Elizabeth Banfield (nee Holland); Ashleigh hasn't shared many details concerning her family with the public, but it's known that her mother attended the private university preparatory school Balmoral Hall School.
Ashleigh also attended Balmoral Hall School, and was interested in various activities during her four years there, including playing soccer and volleyball, acting with the school's drama club, and dancing. It was also while at Balmoral that she became interested in journalism, and upon matriculating in 1986, Ashleigh moved to Kingston, Ontario to attend Queen's University, from which she graduated with a Bachelor of Arts degree in political sciences and French language in 1990.
She continued her education at the University of British Columbia in Vancouver, from which she graduated with a Master's degree in French in 1992.
Career as a journalist
Ashleigh actualy launched her career as a journalist in 1988, when she started working for the now-defunct TV station CJBN-TV licensed to Kenora, Ontario. She joined the station CKY-TV in the second half of the same year, and between 1989 and 1992, Ashleigh anchored a weekend news show for the Edmonton TV station CFRN-TV.
She moved to Calgary, Alberta in 1992, and began working at the Global owned and operated TV station CICT-DT, serving as their producer for a year, then worked as their business correspondent and evening news anchor between 1993 and 1995. The year 1994 saw Ashleigh win two Iris Awards: one for Best of Festival and the other for Best News Documentary.
During those years, she simultaneously worked as a freelance associate producer for the ABC's daily evening show "World News Tonight", and covered the 1991 Bush-Gorbachev Summit and the 1993 Clinton-Yeltsin Summit.
Moving to the USA
Ashleigh moved to Dallas, Texas USA in the second half of the '90s, when hired to work at the TV station KDFW; she won an Emmy Award for her reporting, and was then hired by one of the most popular TV networks in the USA – MSNBC, where Ashleigh was in charge of hosting the shows "MSNBC Investigates" and "HomePage", while she had also contributed to NBC News.
She was near the location during the 9/11 attacks in New York City, and reported live from the streets of Manhattan not long after the World Trade Center towers had collapsed.
She received a promotion for her work, and was then sent by MSNBC to travel around the world, and report for their new show "A Region in Conflict"; Ashleigh had lost two friends in the 9/11 attacks, and suffered from post-traumatic stress disorder.
She reported from Afghanistan, interviewing Taliban prisoners, and also from Pakistan, where she interviewed Roman Catholic priest Father Gregory Rice and an Iraqi woman who were helping refugees. After the show "A Region in Conflict" had ended, Ashleigh began hosting "Ashleigh Banfield on Location".
While giving a speech at Kansas State University in April 2003, Ashleigh spoke of how media was covering the conflict in Iraq, and she spoke against cable news operators, especially against Fox News Channel.
Management of MSNBC wasn't happy with her speech, and didn't allow her to host any other shows until her contract expired, but weren't willing to let her go either.
She joined CourtTV in 2005, and was the co-host of their show "Banfield & Ford: Courtside". She became the host of their show "Open Court" on 1 June 2009, while her final work at CourtTV was covering the Casey Anthony trial.
It was in January 2012 that Ashleigh had joined CNN, hosting the morning show "Early Start" together with Zoraida Sambolin, then on 13 August of the same year, Ashleigh began hosting "CNN Newsroom", renamed to "Legal View with Ashleigh Banfield" in 2013. In the same year, she joined HLN and began hosting their show "Primetime Justice with Ashleigh Banfield", which was later renamed to "Crime & Justice with Ashleigh Banfield".
Ashleigh was fired by HLN in October 2018, then began hosting the CourtTV show "Judgment with Ashleigh Banfield" in 2020, while she also hosted their show "Live Rescue".
Since 2021, she has been hosting the interview program "Banfield".
Acting credits
Ashleigh has five acting credits. She appeared in the 2010 episode "No Mas" of the critically acclaimed crime thriller series "Breaking Bad", which is rated one of the best series of all time. Created by Vince Gilligan, it starred Bryan Cranston and Aaron Paul, and follows a high school chemistry teacher who has just learned that he's terminally ill, and has begun manufacturing methamphetamine with a former student; the series aired from 2008 to 2013, and won 170 awards, including 16 Primetime Emmys, while it was nominated for 247 other awards.
Ashleigh appeared in the 2011 horror movie "Rise of the Damned", and her following role was in the 2014 episode "Chapter 17" of the drama series "House of Cards".
She made a guest appearance in the 2021 episode "Laila – Week 4" of the drama series "In Treatment", and most recently, in 2021 Ashleigh played Dalia Hensfield in the popular science fiction comedy movie "Don't Look Up". Written and directed by Adam McKay, it starred Leonardo DiCaprio, Jennifer Lawrence and Meryl Streep, and follows two astronomers who have just discovered a comet travelling towards Earth; the movie won 14 of the 103 awards for which it was nominated, including four Oscar nominations.
Love life and marriages
Ashleigh hasn't shared many details concerning her love life with her fans, as she prefers to keep her private life away from the media's attention, but it's still widely known that she has married twice. She exchanged vows with real estate financier Howard Gould in 2004, in a large ceremony held on a wooden yacht on the Royal Lake of Woods Yacht Club; Howard's great-grandfather was the railroad magnate Jay Gould. Ashleigh gave birth to their two sons, but she and Howard divorced on an undisclosed date.
Ashleigh began dating the businessman Chris Haynor in 2014, and they married in a private ceremony on 29 December 2017, and to whom she's still married as of March 2022. She has two sons with her first husband Howard Gould.
Hobbies and other interests
Ashleigh seems to enjoy the attention which she's receiving from her more than 15,000 followers on Instagram, and is thus quite active on the network, having uploaded close to 1,000 pictures onto her account.
She's a huge animal lover, and her pet dog can be seen featured in some of her Instagram pictures; Ashleigh has apparently donated money to a couple of animal shelters.
She's quite sporting, and is an avid skier and snowboarder, which is why winter is her favorite season.
Ashleigh enjoys watching movies late at night – her favorite actor and actress are Robert De Niro and Meryl Streep, while a couple of her favorite films include "The Sleepers", the trilogy "The Godfather" and "The Devil Wears Prada".
Age, height and net worth
Ashleigh's age is 54. She has long blonde hair and brown eyes, her height is 5ft 10ins (1.8m) and she weighs around 155lbs (70kgs).
As of March 2022, her net worth is estimated to stand at more than $3 million.
General Info
| | |
| --- | --- |
| Full Name | Ashleigh Banfield |
| Height | 1.78 m, 1.78 m |
| Profession | TV Journalist, Singer, TV Journalist, Singer |
| Education | University of British Columbia, Queen's University, University of British Columbia, Queen's University |
Family
| | |
| --- | --- |
| Spouse | Howard Gould, Howard Gould |
| Children | Jay Fischer Gould, Ridley Banfield Gould, Jay Fischer Gould, Ridley Banfield Gould |
| Parents | Suzanne Elizabeth Holland, John Alexander Banfield, Suzanne Elizabeth Holland, John Alexander Banfield |
Accomplishments
| | |
| --- | --- |
| TV Shows | Legal View with Ashleigh Banfield, American Morning, CNN Newsroom, Disorder in the Court, MSNBC Live, Open Court, Legal View with Ashleigh Banfield, American Morning, CNN Newsroom, Disorder in the Court, MSNBC Live, Open Court |
Social profile links
Salary
Facts
| # | Fact |
| --- | --- |
| 1 | ABC News correspondent [2011]. |
| 2 | Has a brother who is working in Alaska. |
| 3 | Children with husband Gould: Jay Fischer Gould (born October 22, 2005 at 6lbs, 4oz) and Ridley Banfield Gould (born May 21, 2007 at 7 lbs, 8 oz.). |
| 4 | She covered stories on the front lines in Afghanistan when the war on terrorism had just begun, this would have been when the Taliban was still in power. |
| 5 | She once sang in a rock band. |
| 6 | She has a bachelor's degree in Political Studies and French from Queens University in Ontario. |
| 7 | She has her own style of eye glasses, which were featured on The Oprah Winfrey Show (1986). |
| 8 | Suffered minor injuries in the aftermath of the World Trade Center collapse. |
| 9 | Did not adopt her trademark eyeglasses look until she moved to the US. |
| 10 | An accomplished singer, who often performed in Calgary prior to her move to the US. |
Pictures
Movies
Actress
| Title | Year | Status | Character |
| --- | --- | --- | --- |
| House of Cards | 2014 | TV Series | Ashleigh Banfield |
| Rise of the Damned | 2011 | | Ashleigh Banfield |
| Breaking Bad | 2010 | TV Series | Anchor #1 |
Self
| Title | Year | Status | Character |
| --- | --- | --- | --- |
| The Wendy Williams Show | 2017 | TV Series | Herself |
| Primetime Justice with Ashleigh Banfield | 2016 | TV Series | Herself - Host |
| Legal View with Ashleigh Banfield | 2013-2016 | TV Series | Herself - Host / Herself - Hostess |
| The Person Who Changed My Life | 2016 | TV Movie documentary | Herself |
| The Nightly Show with Larry Wilmore | 2015 | TV Series | Herself - Panelist |
| The Meredith Vieira Show | 2015 | TV Series | Herself - Panelist |
| Entertainment Tonight | 2014 | TV Series | Herself - CNN Anchor |
| Inside Edition | 2014 | TV Series documentary | Herself |
| Anderson Cooper 360° | 2013 | TV Series | Herself |
| Erin Burnett OutFront | 2012 | TV Series | Herself - Guest Host / Herself |
| Early Start | 2012 | TV Series | Herself - Co-Anchor / Herself - Host |
| 20/20 on ID | 2012 | TV Series | Herself - Correspondent |
| The Joy Behar Show | 2011 | TV Series | Herself - Guest |
| ABC News Nightline | 2011 | TV Series | Herself |
| Good Morning America | 2011 | TV Series | Herself - Law and Justice Correspondent |
| America's Most Wanted: America Fights Back | 2010-2011 | TV Series documentary | |
| Disorder in the Court 10 | 2009 | TV Movie | Herself - Host |
| Lisa Bloom: Open Court | 2009 | TV Series | Herself - Host / Herself |
| Who Wants to Be a Millionaire | 2009 | TV Series | Herself - Guest Expert |
| Disorder in the Court 9 | 2009 | TV Movie | Herself - Host |
| Banfield & Ford: Courtside | 2009 | TV Series | Herself |
| Disorder in the Court 8 | 2009 | TV Movie | Herself - Host |
| Disorder in the Court: Best of 2008 | 2009 | TV Movie | Herself - Host |
| Disorder in the Court 6 | 2008 | TV Movie | Herself - Host |
| Disorder in the Court 5 | 2008 | TV Movie | Herself - Host |
| Hollywood Heat | 2006-2008 | TV Series | Herself - Host / Herself |
| Disorder in the Court 4 | 2008 | TV Movie | Herself - Host |
| Disorder in the Court 3 | 2008 | TV Movie documentary | Herself - Host |
| Disorder in the Court 2: 20 More Outrageous Courtroom Moments | 2007 | TV Movie documentary | Herself - Host |
| Boulevard of Broken Dreams | 2007 | TV Series documentary | Herself - Court TV |
| Disorder in the Court: The 20 Most Outrageous Courtroom Moments | 2006 | TV Movie documentary | Herself - Host |
| This Revolution | 2005 | | Herself |
| Real Time with Bill Maher | 2004 | TV Series | Herself |
| Jeopardy! | 2004 | TV Series | Herself - Guest Contestant |
| The Daily Show | 2002 | TV Series | Herself |
| Late Show with David Letterman | 2002 | TV Series | Herself |
| MSNBC Investigates | 2001 | TV Series documentary | Correspondent |
| MSNBC Reports: A Doctor's Tale | 2001 | TV Movie | Herself - Reporter |
| Ashleigh Banfield: On Location | 2001 | TV Series | Host |
| The Tonight Show with Jay Leno | 2000 | TV Series | Herself |
| Homepage | 2000 | TV Series | |
| MSNBC Live | 1996 | TV Series | Anchor (1999-2003) |
Archive Footage
| Title | Year | Status | Character |
| --- | --- | --- | --- |
| Dr. Phil | 2016 | TV Series | Herself |
| Media Buzz | 2016 | TV Series | Herself |
| Entertainment Tonight | 2014 | TV Series | Herself - CNN Anchor |
Source:
IMDb
,
Wikipedia