• John Molner is a financier, banker and executive, best known for being the husband of journalist Katie Couric
• Has a net worth estimated to be over $20 million
• Grew up in Chicago, attended Trinity International University and the University of Chicago Booth School of Business
• Began dating Katie Couric in 2011, married in 2014
• Controversy occurred at the beginning of their relationship, when it was reported he was in a relationship with Jessica Hsu

Known for movies
Short Info
| | |
| --- | --- |
| Date Of Birth | January 21, 1963 |
| Spouse | Katie Couric |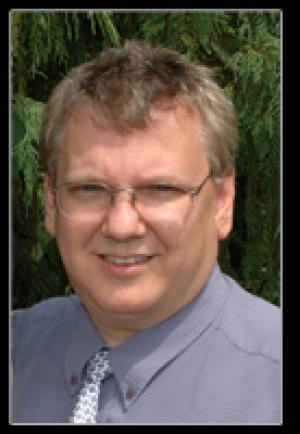 Who is John Molner?
John Molner was born on 21 January 1963, in Chicago, Illinois, USA, and is a financier, banker, and executive, but probably better known for being the husband of journalist Katie Couric. His wife has worked as an anchor on all Big Three US television networks during her career, specifically NBC News, CBS News, and ABC News.
The Net Worth of John Molner
John Molner has a net worth estimated to be over $20 million, thanks to his work and success in the finance industry. He probably benefits from the success of his wife as well, as Couric has a net worth estimated to be over $75 million.
Early Life, Education, and Career
John grew up in Chicago and was raised by his parents alongside two brothers, one of whom would pursue law, and the other found a career in film production. After matriculating from high school, John enrolled at Trinity College for his undergraduate degree. The school is now Trinity International University (TIU), and operated by the Evangelical Free Church of America, and has over 2,500 students enrolled.
After completing his bachelor's degree, he then furthered his studies by enrolling at the University of Chicago Booth School of Business, focusing on a more finance-oriented course.
It is the second oldest business school in America and the first to offer an Executive MBA program. It is named after alumnus David G. Booth who made a substantial gift to the university leading to the renaming. While it has its main campus in Chicago, it also has additional campuses in Hong Kong and London. After graduating, he worked as a banker and financier, with the investment firm Brown Brothers. He worked his way up, and now serves as the Head of Mergers & Acquisitions.
Wife – Katie Couric
Katie is the daughter of a writer and news editor. She is of Jewish and French descent. She attended Yorktown High School, where she was also a cheerleader. Her time there proved fruitful, as she gained her first experience working as an intern for the all-news radio station WAVA. After matriculating from high school, she enrolled at the University of Virginia where she wrote for "The Cavalier Daily". She completed a degree in American Studies in 1979.
Her first job after graduating was with the ABC News bureau in Washington, D.C. though she later took an opportunity to work as an assignment editor for CNN. In 1984, she became a general assignment reporter for the Miami, Florida-based station WTJV, before reporting for WRC-TV where she started to earn awards for her work. Before the turn of the decade, she joined NBC News and would work her way up to become an anchor substitute, subbing for numerous programs such as "Today", and "NBC News at Sunrise". She worked on many news specials with the company, and won a Peabody Award for her work in "Confronting Colon Cancer".
Couric's Latter Career
In 2006, Couric announced that she was leaving NBC and "Today"  – it was revealed later in the day that she was hired to become an anchor and managing editor of "CBS Evening News". The job also made her a contributor to "60 Minutes", and a primetime news specials anchor with a reputed salary of $15 million a year. In 2008, she won the Edward R. Murrow Award for best newscast, and was responsible for numerous high profile interviews. She also covered big political events, particularly as she was the only female evening news anchor in the country. She stayed until her contract expired in 2011.
Afterwards, she was hired to become a special correspondent in New York for ABC News. She covered various high profile events for the company, and anchored specials for "20/20". She also became a substitute co-anchor for "Good Morning America" – her contract with the company was later revealed to be worth $40 million, and she stayed with the network until 2014 when her show "Katie" was cancelled. She was then hired by Yahoo! As their Global Anchor in a contract that expanded so that she could also work with ABC News when it came to features and specials.
Personal Life
In 2011, Molner and Couric began dating, leading to engagement after two years. They held their wedding ceremony at her home in The Hamptons in 2014, and the two have since appeared in the web television cooking series entitled "Full Plate with Katie and John".
There is a lot of controversy at the beginning of their relationship, as it was reported that he was a relationship with Jessica Hsu, who went public with her allegations that he was having an affair.
The event didn't seem to bother Katie, and Molner promptly dealt with the issue.
She was not a stranger to marriage, as she was married to attorney John Paul Jay Monahan, who passed away in 1998 due to colorectal cancer; she had two children from that marriage.
General Info
| | |
| --- | --- |
| Full Name | John Molner |
| Date Of Birth | January 21, 1963 |
| Profession | Financier, Banker |
| Nationality | American |
Family
| | |
| --- | --- |
| Spouse | Katie Couric |
| Children | Allie Molner, Henry Molner |
| Parents | Paula Molner, Herbert Molner |
| Siblings | David Molner, Tom Molner |
Social profile links
Pictures
Movies
Camera Department
| Title | Year | Status | Character |
| --- | --- | --- | --- |
| Aria in the Key of Blood# Minor | 2014 | Short camera operator / still photographer post-production | |
| Run with It | | TV Series camera operator - 11 episodes, 2014 - 2015 still photographer - 10 episodes, 2014 - 2015 | |
| Press X to Not Die | 2015 | Video Game assistant camera / still photographer | |
| Don't Eat It | 2013 | Video short still photographer | |
| Make Up the Dead | 2009 | Short still photographer | |
| Educated Guess | 2008 | Short still photographer | |
| Abridge | 2006 | Video still photographer | |
| Unaided | 2006 | Video short still photographer | |
| Citizen Ca$h | 2006 | Short still photographer | |
| Shower of Bullets | 2005 | Short still photographer | |
Cinematographer
| Title | Year | Status | Character |
| --- | --- | --- | --- |
| Run with It | 2014-2015 | TV Series 11 episodes | |
| Dangerous Theories | 2015 | | |
| Health & Wellness TV: Vegexpo Dr.Andrew Weil | 2015 | TV Series | |
| Canadian International Film Festival | 2015 | Video short | |
| Health & Wellness TV: CHFA West | 2015 | TV Series | |
| Zega LED, Ring Series | 2014 | Video short | |
| Vancouver Wedding Fair | 2014 | Video short | |
| Health & Wellness TV, Tradex Women's Fair | 2014 | TV Series | |
| Health & Wellness TV, Mikei Red Reishi Mushrooms | 2014 | TV Series | |
| Health & Wellness TV, Pomme Natural | 2014 | TV Series | |
| BitCoin | 2013 | TV Mini-Series | |
| Lenspen Group | 2013 | Video short | |
| Sidekick for IPad | 2011 | Video short | |
Actor
| Title | Year | Status | Character |
| --- | --- | --- | --- |
| Do Your Thing | 2009 | Video short | |
| Horsey | 1997 | | Drug Dealer |
| Shoot to Kill | 1988 | | Ferry Passenger (uncredited) |
| The Little Match Girl | 1987 | TV Movie | Street Vendor (uncredited) |
| The Room Upstairs | 1987 | TV Movie | Background Actor (uncredited) |
| The Christmas Star | 1986 | | Coffee Vender (uncredited) |
| That Secret Sunday | 1986 | TV Movie | Businessman in hallway (uncredited) |
| Deadly Intentions | 1985 | TV Movie | Detective, bit part |
Producer
| Title | Year | Status | Character |
| --- | --- | --- | --- |
| Vancouver Wedding Fair | 2014 | Video short producer | |
| BitCoin | 2013 | TV Mini-Series producer | |
| Lenspen Group | 2013 | Video short producer | |
| Sidekick for IPad | 2011 | Video short producer | |
| Canadian International Film Festival | 2015 | Video short producer | |
| Zega LED, Ring Series | 2014 | Video short producer | |
Director
| Title | Year | Status | Character |
| --- | --- | --- | --- |
| Zega LED, Ring Series | 2014 | Video short | |
| Vancouver Wedding Fair | 2014 | Video short | |
| BitCoin | 2013 | TV Mini-Series | |
| Lenspen Group | 2013 | Video short | |
| Sidekick for IPad | 2011 | Video short | |
Writer
| Title | Year | Status | Character |
| --- | --- | --- | --- |
| Canadian International Film Festival | 2015 | Video short | |
| Zega LED, Ring Series | 2014 | Video short | |
| Sidekick for IPad | 2011 | Video short | |
Editor
| Title | Year | Status | Character |
| --- | --- | --- | --- |
| BitCoin | 2013 | TV Mini-Series | |
Sound Department
| Title | Year | Status | Character |
| --- | --- | --- | --- |
| Daysleeper | 2009 | Short sound sync editor, with Metrotown Media, for Daysleeper | |
Miscellaneous
| Title | Year | Status | Character |
| --- | --- | --- | --- |
| The Best Man | 2005 | laboratory representative: Kodak Cinelabs - as John Molnár | |
Source:
IMDb
,
Wikipedia