• Dorothea Hurley is a karate instructor from New Jersey, who is married to singer Jon Bon Jovi
• She and Jon are the owners of the JBJ Soul Kitchen restaurants, which help the homeless
• They married in 1989 and have four children together, including Stephanie Rose who survived a heroin overdose in 2012
• She enjoys travelling, watching movies and TV series, and is a philanthropist who has built over 500 houses for the poor
• Dorothea has a net worth of $2 million, while Jon has a net worth of $300 million

Known for movies
Short Info
| | |
| --- | --- |
| Net Worth | $300 million, $300 million |
| Date Of Birth | March 2, 1962 |
| Spouse | Dorothea Hurley, Dorothea Hurley, Jon Bon Jovi |
| Mark | His unique voice |
| Fact | He started smoking in 1994 during the making of Moonlight and Valentino (1995) but quit again. Picked it back up during the making of The Leading Man (1996) and after the 1996 tour because he "just likes it". |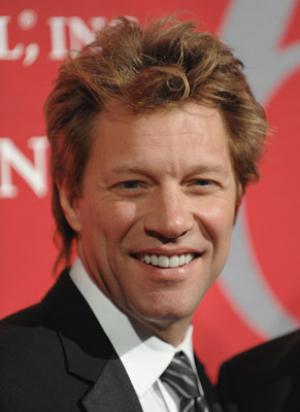 Who is Jon Bon Jovi's wife? Dorothea Hurley Wiki Bio
Dorothea Hurley was born in New Jersey USA, on 29 September 1962 – she is holding American nationality and her sun sign is Libra. She is a karate instructor who became somewhat popular after marrying Jon Bon Jovi, a famous singer.
Childhood and early life
Dorothea spent her early years in New Jersey, growing-up with her parents Donald Hurley and Dorothy Pawlyk. She studied at the Sayreville War Memorial High School located in Parlin in New Jersey, where she met Jon Bon Jovi after he tried cheating using answers on her test – but the two became best friends, and spent time together during all four years of high school.
https://www.instagram.com/p/BzlYwT-IATs/
Dorothea began taking karate lessons at high school, and went on to become junior champion several times – she was named the fourth best holder of the green belt in karate in 1999, and then the fourth best holder of the black belt in 2002.
Dorothea's career
Dorothea is currently working as a karate instructor in New Jersey, while she is also a restaurateur. She and her husband are owners of the JBJ Soul Kitchen chain of restaurants, which are known as a place where you can pay for food in advance so that the homeless could later take that food.
Marriage with Jon Bon Jovi
Jon Bon Jovi was dating the actress Diane Lane in the first half of the '80s, but Lane soon began simultaneously dating Richie Sambora, a member of Jon's band – not long after that, Jon broke up with Lane. At around the same time, Dorothea was dating Bobby, Jon's friend, but the two broke-up in the mid '80s and Jon and Dorothea started dating in 1985 – while on a tour, they married at the Graceland Wedding Chapel in Las Vegas on 29 April 1989. Nobody attended the wedding as nobody was invited – once their families and friends found out, they were angry at the two, but neither Jon nor Dorothea cared.
Dorothea gave birth to their daughter called Stephanie Rose on 31 May 1993, their first son Jesse was born on 19 February 1995, their second son Jacob on 7 May 2002, and Romeo Jon followed on 29 March 2004. Their oldest child Stephanie overdosed on heroin in November 2012 while attending Hamilton College – she was taken to hospital and eventually recovered.
Who is Jon Bon Jovi?
John Francis Bongiovi Junior, better known as Jon Bon Jovi, was born in Perth Amboy, New Jersey USA on 2 March 1962 – his zodiac sign is Pisces and he holds American nationality. He is popular for his career as a singer, songwriter, record producer, and actor.
Jon was raised by his parents Carol Sharkey, a Playboy Bunny who became a florist, and John Francis Bongiovi Senior, a barber – both Carol and John Senior were members of the US Marine Corps. Jon attended St. Joseph High School, later switching to and matriculated from Sayreville War Memorial High School, where he met Dorothea. He began playing guitar and piano in 1975 and formed a band called Raze – in 1978, he formed a new band – Atlantic City Expressway – before switching to John Bongiovi and the Wild Ones in 1979. He formed The Rest band in 1980, and then in March 1983 Bon Jovi, together with Richie Sambora, Alex John Such, David Byan, and Tico Torres.
The newly founded group released their first two albums in 1984 and 1985, and their third album "Slippery When Wet" followed in 1986 with its two singles "Livin' on a Prayer" and "You Give Love a Bad Name" reaching #1 on several US charts. The band has so far released 14 albums, and are one of the bestselling rock bands in the US, selling more than 100 million album copies. Jon has also been working on his solo career since 1990, and was inducted into the UK Music Hall of Fame in 2006, as well as into the US Rock 'n' Roll Hall of Fame in 2018.
He has appeared in several movies too, such as "Moonlight and Valentino", "Little City", and "Vampires Los Muertos" among others – he has acted in various TV series including "Sex and the City", "The West Wing", and "30 Rock". Jon is also interested in sports, and founded the Philadelphia Soul arena football team in 2004, becoming its primary owner – he no longer owns the team, but tried purchasing 15 percent of the Atlanta Falcons in 2011, and the entire Buffalo Bills in 2014. He is a philanthropist just as his wife, and donated $1 million to the Angel Network foundation in 2005 – he has also helped numerous people in north Philadelphia, and helped raise money for the Haiti earthquake victims in 2010.
Dorothea's interests and hobbies
Dorothea is a family woman who enjoys spending time with her wider family as well as her children. Travelling is one of her main passions, and she has been with her husband on most of his tours, while the two have recently traveled to Peru in South America. She likes watching movies and TV series in her spare time – her favorite TV series is "Friends", and her favorite movies are "After the Promise" and "Wall-E".
She is a philanthropist, and co-launched the Jon Bon Jovi Soul Foundation with her husband in 2006 – the foundation has so far built more than 500 houses for the poor.
Appearance and net worth
Dorothea is 57 years old, and has long brown hair and brown eyes. Her net worth is over $2 million, while her husband's net worth is over $300 million.
General Info
| | |
| --- | --- |
| Full Name | Jon Bon Jovi |
| Net Worth | $300 million, $300 million |
| Date Of Birth | March 2, 1962 |
| Place Of Birth | Perth Amboy, New Jersey, United States |
| Height | 1.75 m, 1.75 m |
| Profession | Record producer, Singer-songwriter, Philanthropist, Actor, Composer, It's My Life, Livin' on a Prayer, Wanted Dead or Alive, San Jose, CA, United States, Phoenix, AZ, United States, San Diego, CA, United States, Record producer, Singer-songwriter, Philanthropist, Actor, Composer, It's My Life, Livin' on a Prayer, You Give Love a Bad Name, Chicago, IL, USA, Saint Paul, MN, United States, Detroit, MI, United States |
| Education | Sayreville War Memorial High School, St. Joseph High School, It's My Life, Livin' on a Prayer, Wanted Dead or Alive, San Jose, CA, United States, Phoenix, AZ, United States, San Diego, CA, United States, Sayreville War Memorial High School, St. Joseph High School, It's My Life, Livin' on a Prayer, You Give Love a Bad Name, Chicago, IL, USA, Saint Paul, MN, United States, Detroit, MI, United States, Sayreville War Memorial High School |
| Nationality | American, American, American |
Family
| | |
| --- | --- |
| Spouse | Dorothea Hurley, Dorothea Hurley, Jon Bon Jovi |
| Children | Jesse Bongiovi, Stephanie Rose Bongiovi, Jacob Hurley Bongiovi, Romeo Jon Bongiovi, It's My Life, Livin' on a Prayer, Wanted Dead or Alive, Jesse Bongiovi, Stephanie Rose Bongiovi, Jacob Hurley Bongiovi, Romeo Jon Bongiovi, It's My Life, Livin' on a Prayer, You Give Love a Bad Name, Jesse Bongiovi, Stephanie Rose Bongiovi, Jacob Hurley Bongiovi, Romeo Jon Bongiovi |
| Parents | Carol Sharkey, John Francis Bongiovi, Sr., It's My Life, Livin' on a Prayer, Wanted Dead or Alive, Carol Sharkey, John Francis Bongiovi, Sr., It's My Life, Livin' on a Prayer, You Give Love a Bad Name, Donald Hurley, Dorothy Pawlyk Hurley |
| Siblings | Matthew Bongiovi, Anthony Bongiovi, It's My Life, Livin' on a Prayer, Wanted Dead or Alive, Matthew Bongiovi, Anthony Bongiovi, It's My Life, Livin' on a Prayer, You Give Love a Bad Name |
Accomplishments
| | |
| --- | --- |
| Awards | Golden Globe Award for Best Original Song, MTV Europe Music Award for Best Male, American Music Award for Favorite Pop/Rock Single, Brit Award for International Male Solo Artist, Echo Award for Best International Rock/Pop Male Artist, Kids' Choice Award for Favorite Male Singer/Group, It's My Life, ... |
| Music Groups | Bon Jovi, Scandal, It's My Life, Livin' on a Prayer, Wanted Dead or Alive, San Jose, CA, United States, Phoenix, AZ, United States, San Diego, CA, United States |
| Nominations | Academy Award for Best Original Song, MTV Europe Music Award for Best Rock, MTV Video Music Award for Best Male Video, MTV Video Music Award for Best Video from a Film, Grammy Award for Best Male Rock Vocal Performance, Academy of Country Music Award for Vocal Event of the Year, It's My Life, Livin'... |
| Movies | New Year's Eve, U-571, The Leading Man, Pay It Forward, Moonlight and Valentino, Vampires: Los Muertos, Cry Wolf, National Lampoon's Pucked, No Looking Back, Destination Anywhere, Row Your Boat, Homegrown, Little City, New Year's Eve, U-571, The Leading Man, Pay It Forward, Moonlight and Valentino, ... |
Social profile links
Marks
| # | Marks / Signs |
| --- | --- |
| 1 | 100 points NBA record by Wilt Chamberlain occurred on his date of birth, Friday, March 2nd, 1962. |
| 2 | Songs are usually about someone having a hard time but rising above it (i.e. Livin' on a Prayer, It's My Life, Bounce) |
| 3 | His unique voice |
| 4 | His dancing onstage |
| 5 | Sunglasses |
Quotes
| # | Quote |
| --- | --- |
| 1 | I suppose I am like the Elvis Costello of the movie business and the Tom Cruise of the music business. I got so many good reviews for so many movies but had zero commercial success. And yet with regards to the band's music the critics have never been very accepting but the masses keep buying our albums |
| 2 | Success is falling nine times and getting up ten. |
| 3 | Do you really want to know why I'm doing all this goodwill, and why I'm an ambassador for Habitat for Humanity and why I gave a million to [relief efforts for Hurricane] Katrina? It's because I feel guilty about the huge hole in the ozone layer my haircuts created. It's my responsibility to right the wrongs of the Eighties. |
| 4 | "I was crushed when Bush got re-elected. I was so depressed and am still gravely disappointed with the results of both elections. I think history will verify that the world would have been a much better place if the outcome had not been that way. I'm never going to be invited for tea at the White House. But I've never gone on stage - before the elections or since - and slagged off Bush. Not because I agree with him in any way, out of respect for the office of President. It's too obvious to bash Bush. Everybody knows what I think about his policies. We went to a local bar for a couple of drinks to cheer ourselves up. On the way home we passed a couple who were in their sixties. I could see the recognition in their eyes so I said, 'How ya doing?'. The old guy replied, 'I only got one thing to say to you' - and put his hand in the sign of a 'W'. I went bananas - and that wasn't one tenth of how badly my wife reacted. Needless to say, it's been a difficult last couple of years. It's heartbreaking many people now view Americans with suspicion. At one time, we were everybody's best friend. We could go to places perceived as dangerous territories. Now, I'd think twice about asking our road crew to travel there." (May 2006) |
| 5 | "Introverted maybe, but incredibly focused to do whatever it is that I want to do. If it's to go running this morning or to drink tonight, it's gonna be the whole bottle. I don't sip." (about being shy) |
| 6 | "If people have to tell you how successful they are, they really aren't that successful. That's something I learned sweeping floors at this recording studio called the Power Station. Mediocre stars were the biggest pricks, and the big stars were the ones who came in and said, "How're those demos going?" - Keep pushing." (success and life) |
| 7 | "My real friends and my family know that if I'm not working I'm miserable. It's not for monetary reasons. I already have fame and fortune. Now I want to find the greatness in things - which is why I was attracted to the arts in the first place. Slowly, I have fallen in love with acting. And all the struggle here - the acting lessons, the indie movies - has taught me so much." (being in the limelight) |
| 8 | I wrote the album during a time of extreme polarization in America. There was a war happening and it was dividing families. I realized the party that I was working for had lost but that we still had to come forward together as a nation. You can't be a sore loser. Hence the album title "Have a Nice Day". What drew me to politics in the first place was the fact that I wanted to have a place to take a stand and use my voice to express what I believed in. But I've no longer got any political aspirations. I feel that as a politician, fifty per cent of people would hate you before you even left the house. And I've never quite known what motivates politicians. Do they really believe in the cause that strongly or is it just the pursuit of power? I once flew on a plane with Bill Clinton and a reporter asked whose job was better, mine or the President's? I said that mine was, because I get to keep the plane and the house. |
| 9 | Some people just court celebrity for the sake of it. People like Tom Cruise. He was always a great actor, but I think the man's lost it, lost it. You won't ever catch me jumping up and down on Oprah going on about how I love this woman. And then others start feeding off it. Suddenly, Katie Holmes is on the covers of magazines. These people claim they hate the intrusion that fame brings but then they bring it on themselves by having huge entourages everywhere they go, attracting attention to themselves. It's a great fallacy. Another one's Paris Hilton. Famous for being infamous. And the people who should be getting the attention, people like Bob Dylan, aren't. It's sad. |
| 10 | I would love to be able to do both (acting and making music). If I look at someone like Sinatra, who toured until he was 80 and made 60 movies, that would be a great life to have. |
| 11 | This is the way I look at sex scenes: I have basically been doing them for a living for years. Trying to seduce an audience is the basis of rock 'n roll, and if I may say so, I'm pretty good at it...Plus, being married and monogamous, it's the closest thing I can do to having sex without getting in trouble for it...The only thing I like more than my wife is my money, and I'm not about to lose that to her and her lawyers, that's for damn sure."--Movieline, February 1998 |
Facts
| # | Fact |
| --- | --- |
| 1 | Was originally cast as rock star Dante in the Criminal Minds (2005) episode "Criminal Minds: The Performer (2009)", but was replaced by Bush front man Gavin Rossdale. |
| 2 | kicks off the American leg of the Bounce tour. [February 2003] |
| 3 | One Wild Night Tour with Bon Jovi [April 2001] |
| 4 | Performed at the Live8 Concert in Philadelphia. Released the single "Have a Nice Day" [July 2005] |
| 5 | Is a major supporter of the Parker Family Health Clinic on the west side of Red Bank, New Jersey. |
| 6 | Musician/rock star that has also become an actor. |
| 7 | Lives in Middletown, New Jersey and New York City, New York. |
| 8 | His favorite movie is The Godfather (1972). |
| 9 | He was elected into the 2008 New Jersey Hall of Fame for his services to Arts, Entertainment, and Philanthropy. |
| 10 | His grandfather was a mortician, he owned Bongiovi funeral home in Raritan, New Jersey. |
| 11 | His song "Livin' on a Prayer" is ranked #1 on VH1's list of "The 100 Greatest Songs of the Eighties". |
| 12 | Ranked #13 on VH1's 100 Sexiest Artists. |
| 13 | Ranked #76 on VH1's 100 Greatest Hard Rock Artists along with Bon Jovi. |
| 14 | His favorite songs are "Ruby" by The Kaiser Chiefs, "Overnight Sensation" by The Raspberries, "Clocks" by Coldplay, "You're Beautiful" by James Blunt, "Chasing Cars" by Snow Patrol, "Tiny Dancer" by Elton John, "Start Me Up" by The Rolling Stones, "Cannonball" by Damien Rice, "When You Were Young" by The Killers and "One" by U2. (Source: BBC Radio 2 "Tracks of My Years"). |
| 15 | Bon Jovi were inducted into the UK Music Hall of Fame for their outstanding contribution to British music and integral part of British music culture. [November 2006] |
| 16 | He graduated from Sayreville War Memorial High School with other alumni such as Marilyn Ghigliotti and Greg Evigan. |
| 17 | In 2006, his band, Bon Jovi became the first rock band to have a number one hit on the country charts. |
| 18 | "Have a Nice Day", his band's new album, reached #1 in Australia, Holland, Austria, Germany and Canada after just one week after release. |
| 19 | Campaigned for Al Gore in the 2000 Presidential election, and John Kerry in the 2004 Presidential election. |
| 20 | He was born in Perth Amboy, New Jersey, but he grew up in Sayreville, New Jersey. |
| 21 | Majority owner of the Philadelphia Soul (Arena Football League), which began play in 2004. |
| 22 | He was awarded an honorary Doctorate of Humanities from Monmouth University in 2001 |
| 23 | Son, Romeo Jon, born on March 29, 2004, and weighed 9 lbs. 7 oz. |
| 24 | Has worked on behalf of the Special Olympics, the American Red Cross, the Elizabeth Glaser Pediatric AIDS Foundation and other groups. |
| 25 | Brother of Anthony M. Bongiovi and Matt Bongiovi. |
| 26 | Mother is Carol Sharkey, one of the first Playboy bunnies, perhaps she knew Marilyn Monroe. His father is John Frank Bongiovi. |
| 27 | His paternal grandfather, Louis Bongiovi, was of Italian (Sicilian) descent, and his paternal grandmother, Elizabeth M. Benkovsky, was of Slovak ancestry. His maternal grandfather, Michael R. Sharkey, was of Polish descent, while his maternal grandmother, Martha W. Ludwig, was from a Swiss-German family. |
| 28 | He started smoking in 1994 during the making of Moonlight and Valentino (1995) but quit again. Picked it back up during the making of The Leading Man (1996) and after the 1996 tour because he "just likes it". |
| 29 | He has sensitive eyes against sunlight and cigarette smoke, that's why he always wears sunglasses. During spring he has allergies and hay fever. |
| 30 | Likes wearing casual clothes, jeans and shirts |
| 31 | He has owned a few cars as well, a white Datsun 280Z in 1988, a 1958 Corvette 1988-1992, a Ferrari 328 GTSI 1988-1992; in 1995, Jon owned a Ferrari, Camaro, two Corvettes, some Jeeps, Mustang Shelby and a 1957 Lincoln Premier, some motorcycles, among them a Harley Davidson and a snowmobile. In 1996, he owned a Harley Davidson, black Mercedes and a red 91/92 Corvette. He loves sports cars, especially Porsches. |
| 32 | Likes watching movies, driving cars, sleeping, eating junk food, working out at the gym, football, spending time with his family and playing with his dog Copper. |
| 33 | The song "August 7", from his solo album "Destination Anywhere", is a tribute to his friend/manager Paul Korzilius' daughter Katherine. She died at the age of six under mysterious circumstances on August 7, 1996. |
| 34 | Children, with Dorothea Hurley, Stephanie Rose (b. May 31, 1993), Jesse James Louis (b. February 19, 1995), Jacob Hurley (b. May 7, 2002) and Romeo Jon (b. March 29, 2004). |
| 35 | Given title "Sexiest Rock Star" by People Magazine. [November 2000] |
| 36 | The acoustical performance of "Livin' on a Prayer" and "Wanted Dead or Alive" that Jon and Richie Sambora performed at the 1989 MTV Video Music Awards is widely acknowledged as being the genesis/greenlight for MTV's "Unplugged" series. |
| 37 | Appeared on the Star Wars Christmas album, "Christmas in the Stars". (as John Bongiovi) |
| 38 | Auditioned for the role of Ashe in The Crow: City of Angels (1996), but lost out to French actor Vincent Perez. |
| 39 | Chosen by People (USA) magazine as one of the 50 most beautiful people in the world [1996] |
| 40 | His date of birth, Friday, March 2nd, 1962, is also a sports record history date. Late NBA athlete, Wilt Chamberlain scored 100 points, as a Philadelphia Warrior against the New York Knicks, on the very same date. Final score of that game: Philadelphia Warriors 169 and New York Knicks 147. |
Pictures
Movies
Soundtrack
| Title | Year | Status | Character |
| --- | --- | --- | --- |
| Deutschland sucht den Superstar | 2003-2006 | TV Series writer - 3 episodes | |
| Idols! | 2003-2006 | TV Series writer - 3 episodes | |
| How I Met Your Mother | 2005 | TV Series writer - 1 episode | |
| Idol | 2005 | TV Series writer - 1 episode | |
| Reunion | 2005 | TV Series writer - 1 episode | |
| Doctor Who Confidential | | TV Series documentary performer - 1 episode, 2005 writer - 1 episode, 2005 | |
| A Lot Like Love | 2005 | writer: "I'll Be There for You" | |
| Idol | 2003-2005 | TV Series writer - 2 episodes | |
| Deadliest Catch | 2005 | TV Series documentary writer: "Wanted Dead or Alive" - uncredited | |
| Slovensko hladá SuperStar | 2005 | TV Series writer - 1 episode | |
| Singapore Idol | 2004 | TV Series writer - 2 episodes | |
| New Zealand Idol | 2004 | TV Series writer - 2 episodes | |
| Cesko hledá SuperStar | 2004 | TV Series writer - 2 episodes | |
| The Sopranos | 1999-2004 | TV Series writer - 2 episodes | |
| Super Idol | 2004 | TV Series writer - 1 episode | |
| Scooby-Doo 2: Monsters Unleashed | 2004 | writer: "Wanted Dead Or Alive" | |
| Pop Idol | 2003 | TV Series writer - 1 episode | |
| Idols | 2003 | TV Series writer - 2 episodes | |
| Ídolos | 2003 | TV Series writer - 1 episode | |
| Charlie's Angels: Full Throttle | 2003 | writer: "Livin' On A Prayer" | |
| View from the Top | 2003 | writer: "Livin' on a Prayer" | |
| Idool 2003 | 2003 | TV Series writer - 1 episode | |
| Mulheres Apaixonadas | 2003 | TV Series writer: "Misunderstood" | |
| Operación triunfo | 2003 | TV Series writer - 1 episode | |
| Ally McBeal | 2002 | TV Series performer - 1 episode | |
| MTV Unplugged Uncensored | 2002 | TV Movie documentary performer: "Living on a Prayer" - uncredited | |
| Rock Star | 2001 | writer: "Livin' on a Prayer" | |
| Jay and Silent Bob Strike Back | 2001 | writer: "Bad Medicine" | |
| Top of the Pops | 1986-2001 | TV Series writer - 14 episodes | |
| King of the Hill | 2001 | TV Series writer - 1 episode | |
| Uga Uga | 2000 | TV Series writer: "Thank You For Loving Me" | |
| Wild Wild West | 1999 | writer: "I'm Wanted" - as J. Bongiovi | |
| Stars in Their Eyes | 1994-1999 | TV Series writer - 6 episodes | |
| Edtv | 1999 | writer: "Real Life" | |
| Pahiram kahit sandali | 1998 | writer: "Bed of Roses" | |
| Armageddon | 1998 | performer: "Mister Big Time" / writer: "Mister Big Time" | |
| Unsolved Mysteries | | TV Series documentary performer - 1 episode, 1998 writer - 1 episode, 1998 | |
| Hollywood Salutes Arnold Schwarzenegger: An American Cinematheque Tribute | 1998 | TV Special performer: "It's Only Make Believe" | |
| MTV Europe Music Awards 1997 | 1997 | TV Special performer: "Janie, Don't Take Your Love To Town" - uncredited / writer: "Janie, Don't Take Your Love To Town" - uncredited | |
| Destination Anywhere | 1997 | Video performer: "Queen of New Orleans", "Janie, Don't Take Your Love To Town", "Midnight In Chelsea", "Ugly", "Staring at Your Window with a Suitcase in My Hand", "Every Word Was a Piece of My Heart", "It's Just Me", "Destination Anywhere", "Learning How To Fall", "Naked", "Little City", "August 7, 4:15", "Cold Hard Heart" / writer: "Queen of New Orleans", "Janie, Don't Take Your Love To Town", "Midnight In Chelsea", "Ugly", "Staring at Your Window with a Suitcase in My Hand", "Every Word Was a | |
| Brit Awards 1996 | 1996 | TV Special writer: "This Ain't a Love Song" | |
| The Cowboy Way | 1994 | writer: "Good Guys Don't Always Wear White" | |
| The Brit Awards 1994 | 1994 | TV Special performer: "I'll Sleep When I'm Dead" / writer: "I'll Sleep When I'm Dead" | |
| The Magic of David Copperfield XV: Fires of Passion | 1993 | TV Special performer: "You Give Love a Bad Name" / writer: "You Give Love a Bad Name" | |
| Harley Davidson and the Marlboro Man | 1991 | writer: "Wanted Dead or Alive" | |
| The 63rd Annual Academy Awards | 1991 | TV Special performer: "Blaze of Glory" / writer: "Blaze of Glory" | |
| Young Guns II | 1990 | performer: "Blaze of Glory", "Billy Get Your Guns", "Miracle", "Blood Money", "Santa Fe", "Justice In The Barrel", "Never Say Die", "You Really Got Me Now", "Bang A Drum", "Dyin' Ain't Much Of A Livin'" / writer: "Blaze of Glory", "Billy Get Your Guns", "Miracle", "Blood Money", "Santa Fe", "Justice In The Barrel", "Never Say Die", "You Really Got Me Now", "Bang A Drum", "Dyin' Ain't Much Of A Livin'" | |
| Disorderlies | 1987 | writer: "Edge of a Broken Heart" | |
| Spaceballs | 1987 | writer: "Raise Your Hands" | |
| Light of Day | 1987 | writer: "Only Lonely" | |
| Bon Jovi: Wanted Dead or Alive | 1987 | Video short writer: "Wanted Dead Or Alive" | |
| Miami Vice | 1986 | TV Series writer - 1 episode | |
| Pasapalabra | 2017 | TV Series writer - 1 episode | |
| Mystery Science Theater 3000: The Return | 2017 | TV Series writer - 1 episode | |
| Tähdet, tähdet | 2016 | TV Series writer - 1 episode | |
| Tu cara me suena | 2011-2016 | TV Series writer - 3 episodes | |
| Superstar Duets | 2016 | TV Series writer - 2 episodes | |
| The Good Place | 2016 | TV Series writer - 1 episode | |
| Lip Sync Battle | 2016 | TV Series writer - 1 episode | |
| The Tonight Show Starring Jimmy Fallon | 2015-2016 | TV Series writer - 4 episodes | |
| Lucha Mexico | 2016 | Documentary writer: "BAD MEDICINE" | |
| Coronation Street | | TV Series performer - 4 episodes, 2015 - 2016 writer - 4 episodes, 2015 - 2016 | |
| Atop the Fourth Wall | | TV Series 1 episode, 2010 writer - 1 episode, 2016 | |
| Lip Sync Battle Philippines | 2016 | TV Series writer - 1 episode | |
| Mixxxer Show | 2016 | TV Series writer - 1 episode | |
| Strictly Come Dancing | 2015 | TV Series writer - 1 episode | |
| Scream Queens | 2015 | TV Series writer - 1 episode | |
| Jane the Virgin | 2015 | TV Series writer - 1 episode | |
| Family Guy | 2015 | TV Series writer - 1 episode | |
| Glee | 2009-2015 | TV Series writer - 3 episodes | |
| The Mentalist | 2015 | TV Series writer - 1 episode | |
| Tu cara me suena - Argentina | 2014 | TV Series writer - 1 episode | |
| Howard Stern Birthday Bash | 2014 | Video performer: "Wanted Dead or Alive" / writer: "Wanted Dead or Alive" | |
| The Voice | 2012-2014 | TV Series writer - 4 episodes | |
| The Actress | | TV Series performer - 1 episode, 2014 writer - 1 episode, 2014 | |
| The Voice UK | 2012-2014 | TV Series writer - 2 episodes | |
| Born to Be Wild: The Golden Age of American Rock | 2014 | TV Series documentary writer - 1 episode | |
| Masters Snooker | 2014 | TV Series writer - 1 episode | |
| Dolly Parton @ Glastonbury 2014 | 2014 | TV Movie writer: "Lay Your Hands On Me" | |
| Great American Rock Anthems: Turn It Up to 11 | 2013 | TV Movie documentary writer: "Livin' On A Prayer" | |
| HaKochav HaBa | 2013 | TV Series writer - 1 episode | |
| Independent Lens | 2013 | TV Series documentary writer - 1 episode | |
| The X Factor | | TV Series writer - 8 episodes, 2004 - 2013 performer - 1 episode, 2011 | |
| Felony | 2013 | writer: "Livin' On A Prayer" | |
| Average Consumer | 2013 | TV Series short writer - 1 episode | |
| North America | 2013 | TV Series documentary writer: "Army of One" | |
| The Vampire Diaries | 2013 | TV Series writer - 1 episode | |
| The Tonight Show with Jay Leno | 2010-2013 | TV Series writer - 16 episodes | |
| Pain & Gain | 2013 | writer: "Blaze of Glory" | |
| Deadliest Catch: An Epic Season | 2013 | TV Special writer: "Wanted Dead or Alive" - uncredited | |
| Dancing with the Stars | 2006-2012 | TV Series writer - 8 episodes | |
| Girl Most Likely | 2012 | writer: "Bad Medicine" | |
| Stand Up Guys | 2012 | performer: "Not Running Anymore", "Old Habits Die Hard" / writer: "Not Running Anymore", "Old Habits Die Hard" | |
| Deadliest Catch: Behind the Scenes | 2012 | TV Movie documentary writer: "Wanted Dead or Alive" - uncredited | |
| Rock of Ages | 2012 | writer: "Wanted Dead or Alive" | |
| Australia's Got Talent | 2012 | TV Series writer - 1 episode | |
| Dancing with the Stars | 2011-2012 | TV Series writer - 3 episodes | |
| Britain's Got Talent | | TV Series performer - 1 episode, 2012 writer - 1 episode, 2012 | |
| Don't Stop Believin': Everyman's Journey | 2012 | Documentary writer: "It's My Life" - as John Bongiovi | |
| Deadliest Catch: Best of Season 7 | 2012 | TV Special writer: "Wanted Dead or Alive" - uncredited | |
| The Big Bang Theory | 2012 | TV Series writer - 1 episode | |
| New Year's Eve | 2011 | performer: "Two Out Of Three Ain't Bad", "Have A Little Faith In Me", "Can't Turn You Loose" | |
| When Rock Goes Acoustic | 2011 | TV Movie documentary writer: "Blaze of Glory" 1990 | |
| Neon Naege Banhaesseo | 2011 | TV Series writer - 1 episode | |
| Deadliest Catch: Behind the Scenes - Season 7 | 2011 | TV Movie documentary writer: "Wanted Dead or Alive" - uncredited | |
| Late Night with Jimmy Fallon | 2010-2011 | TV Series writer - 2 episodes | |
| Glee Encore | 2011 | Video writer: "It's My Life" | |
| Elvira's Movie Macabre | 2011 | TV Series writer - 1 episode | |
| Win Win | 2011 | writer: "Have A Nice Day" | |
| Pizza & Karaoke | 2010 | TV Movie writer: "Livin' on a Prayer" | |
| The 4th Annual CNN Heroes: An All-Star Tribute | 2010 | TV Movie documentary writer: "What Do You Got?" | |
| Rude Tube | 2009-2010 | TV Series writer - 2 episodes | |
| Late Show with David Letterman | 2010 | TV Series writer - 1 episode | |
| Todd's Pop Song Reviews | 2010 | TV Series documentary writer - 1 episode | |
| Deadliest Catch: Behind the Scenes - Season 6 | 2010 | TV Movie documentary writer: "Wanted Dead or Alive" - uncredited | |
| The Footy Show | 2010 | TV Series writer - 1 episode | |
| Chuck | 2010 | TV Series writer - 1 episode | |
| Live from Studio Five | | TV Series performer - 6 episodes, 2010 writer - 2 episodes, 2010 | |
| Saturday Night Live | 1993-2009 | TV Series writer - 5 episodes | |
| Guitar Hero 5 | 2009 | Video Game writer: "You Give Love A Bad Name" | |
| 20 to 1 | 2009 | TV Series documentary writer - 1 episode | |
| Deadliest Catch: Behind the Scenes - Season 5 | 2009 | TV Movie documentary writer: "Wanted Dead or Alive" - uncredited | |
| Everybody Hates Chris | | TV Series performer - 1 episode, 2009 writer - 1 episode, 2009 | |
| CHIKARA: King of Trios 2009 - Night II | 2009 | Video writer: "Livin' on a Prayer" | |
| Will Ferrell: You're Welcome America - A Final Night with George W Bush | 2009 | TV Special writer: "It's My Life" | |
| Grand Theft Auto IV: The Lost and Damned | 2009 | Video Game writer: "Wanted Dead or Alive" | |
| He's Just Not That Into You | 2009 | writer: "I Want You" | |
| American Idol | 2006-2009 | TV Series writer - 2 episodes | |
| Paul Blart: Mall Cop | 2009 | writer: "Runaway" | |
| Memòries de la tele | 2008 | TV Series writer - 1 episode | |
| Karaoke Revolution Presents: American Idol Encore 2 | 2008 | Video Game "Livin' On A Prayer" | |
| Guitar Hero World Tour | 2008 | Video Game writer: "Livin' On A Prayer" | |
| It's Always Sunny in Philadelphia | 2008 | TV Series writer - 1 episode | |
| Deadliest Catch: Alaskan Storm | 2008 | Video Game writer: "Wanted Dead or Alive" | |
| Idols | 2008 | TV Series writer - 1 episode | |
| Supernatural | 2008 | TV Series writer - 1 episode | |
| CMT Hot 20 Countdown | | TV Series performer - 2 episodes, 2007 writer - 1 episode, 2007 | |
| Banda sonora | 2007 | TV Series writer - 1 episode | |
| Idols | 2005-2007 | TV Series writer - 2 episodes | |
| Patinando por un sueño | 2007 | TV Series writer - 1 episode | |
| Ride to Live | 2007 | Short writer: "Let It Rock" | |
| Wild Hogs | 2007 | writer: "Wanted Dead or Alive", "Lost Highway" | |
| Rock Band | 2007 | Video Game writer: "Wanted Dead or Alive" | |
| Rise Against: Generation Lost - How We Survive | 2006 | Video documentary writer: "Blaze of Glory" | |
| Gilmore Girls | 2006 | TV Series writer - 1 episode | |
| CMT Insider | 2006 | TV Series performer - 1 episode | |
| Australian Idol | 2003-2006 | TV Series writer - 4 episodes | |
| Canadian Idol | 2006 | TV Series writer - 3 episodes | |
| Idol - Jakten på en superstjerne | 2006 | TV Series writer - 1 episode | |
| The West Wing | | TV Series performer - 1 episode, 2006 writer - 1 episode, 2006 | |
Actor
| Title | Year | Status | Character |
| --- | --- | --- | --- |
| The Garden's Defining Moments | 2015-2016 | TV Mini-Series | |
| New Year's Eve | 2011 | | Jensen (segment "Jensen & Laura's Story") |
| 30 Rock | 2010 | TV Series | Jon Bon Jovi |
| The West Wing | 2006 | TV Series | Jon Bon Jovi |
| Pucked | 2006 | | Frank Hopper |
| Cry_Wolf | 2005 | | Rich Walker |
| Vampires: Los Muertos | 2002 | | Derek Bliss |
| Ally McBeal | 2002 | TV Series | Victor Morrison |
| Pay It Forward | 2000 | | Ricky McKinney |
| U-571 | 2000 | | Lt. Pete Emmett |
| Sex and the City | 1999 | TV Series | Seth |
| Row Your Boat | 1999 | | Jamey Meadows |
| Homegrown | 1998 | | Danny |
| No Looking Back | 1998 | | Michael |
| Destination Anywhere | 1997 | Video | Jon |
| Little City | 1997 | | Kevin |
| The Leading Man | 1996 | | Robin Grange |
| Bon Jovi: These Days | 1996 | Video short | |
| Bon Jovi: These Days, Alternate Version | 1996 | Video short | |
| Bon Jovi: Lie to Me | 1995 | Video short | |
| Bon Jovi: Lie to Me, Alternate Version | 1995 | Video short | |
| Moonlight and Valentino | 1995 | | The Painter |
| Bon Jovi: Something for the Pain | 1995 | Video short | |
| Bon Jovi: This Ain't a Love Song | 1995 | Video short | |
| Bon Jovi: Someday I'll Be Saturday Night | 1995 | Video short | |
| Bon Jovi: Please Come Home for Christmas | 1994 | Video short | Bon Jovi |
| Bon Jovi: Always | 1994 | Video short | |
| Bon Jovi: Good Guys Don't Always Wear White | 1994 | Video short | |
| Bon Jovi: Dry County | 1994 | Video short | |
| Bon Jovi: Always, Alternate Version | 1994 | Video short | |
| Bon Jovi: If I Was Your Mother | 1994 | Video short | |
| Bon Jovi: I Believe | 1993 | Video short | |
| Bon Jovi: I'll Sleep When I'm Dead | 1993 | Video short | |
| Bon Jovi: In These Arms | 1993 | Video short | |
| Bon Jovi: Bed of Roses | 1993 | Video short | |
| Bon Jovi: Keep the Faith | 1992 | Video short | |
| Young Guns II | 1990 | | Pit Inmate Shot Back into Pit (uncredited) |
| Jon Bon Jovi: Blaze of Glory | 1990 | Video short | Jon Bon Jovi |
| Jon Bon Jovi: Miracle | 1990 | Video short | Jon Bon Jovi |
| Bon Jovi: Living in Sin | 1989 | Video short | |
| Bon Jovi: Lay Your Hands on Me | 1989 | Video short | |
| Bon Jovi: I'll Be There for You | 1989 | Video short | |
| Bon Jovi: Blood on Blood | 1989 | Video short | |
| Bon Jovi: Born to Be My Baby | 1988 | Video short | |
| Bon Jovi: Bad Medicine, Alternate Version | 1988 | Video short | |
| Bon Jovi: Bad Medicine | 1988 | Video short | |
| Bon Jovi: Wanted Dead or Alive | 1987 | Video short | Jon Bon Jovi |
| Bon Jovi: Wild in the Streets | 1987 | Video short | |
| Bon Jovi: Livin' on a Prayer | 1986 | Video short | Jon Bon Jovi |
| Bon Jovi: You Give Love a Bad Name | 1986 | Video short | Jon Bon Jovi |
| Bon Jovi: Silent Night | 1985 | Video short | |
| Bon Jovi: The Hardest Part Is the Night | 1985 | Video short | |
| Bon Jovi: In and Out of Love | 1985 | Video short | |
| Bon Jovi: Only Lonely | 1985 | Video short | |
| Bon Jovi: Runaway | 1984 | Video short | |
| Bon Jovi: She Don't Know Me | 1984 | Video short | |
| Scandal: Love's Got a Line on You, Version 1 | 1983 | Video short | Jon Bon Jovi |
Composer
| Title | Year | Status | Character |
| --- | --- | --- | --- |
| America the Beautiful | 2001 | TV Special | |
| Bon Jovi: It's My Life | 2000 | Video short music by | |
| Destination Anywhere | 1997 | Video | |
| Bon Jovi: These Days | 1996 | Video short | |
| Bon Jovi: These Days, Alternate Version | 1996 | Video short | |
| Bon Jovi: Lie to Me | 1995 | Video short | |
| Bon Jovi: Lie to Me, Alternate Version | 1995 | Video short | |
| Bon Jovi: Something for the Pain | 1995 | Video short | |
| Bon Jovi: This Ain't a Love Song | 1995 | Video short | |
| Bon Jovi: Someday I'll Be Saturday Night | 1995 | Video short | |
| Bon Jovi: Always | 1994 | Video short | |
| Bon Jovi: Good Guys Don't Always Wear White | 1994 | Video short | |
| Bon Jovi: Dry County | 1994 | Video short | |
| Bon Jovi: Always, Alternate Version | 1994 | Video short | |
| Bon Jovi: If I Was Your Mother | 1994 | Video short | |
| Bon Jovi: I Believe | 1993 | Video short | |
| Bon Jovi: I'll Sleep When I'm Dead | 1993 | Video short | |
| Bon Jovi: In These Arms | 1993 | Video short | |
| Bon Jovi: Bed of Roses | 1993 | Video short | |
| Bon Jovi: Keep the Faith | 1992 | Video short | |
| Jon Bon Jovi: Blaze of Glory | 1990 | Video short | |
| Jon Bon Jovi: Miracle | 1990 | Video short | |
| Bon Jovi: Living in Sin | 1989 | Video short | |
| Bon Jovi: Lay Your Hands on Me | 1989 | Video short | |
| Bon Jovi: I'll Be There for You | 1989 | Video short | |
| Bon Jovi: Blood on Blood | 1989 | Video short | |
| Bon Jovi: Born to Be My Baby | 1988 | Video short | |
| Bon Jovi: Bad Medicine, Alternate Version | 1988 | Video short | |
| Bon Jovi: Bad Medicine | 1988 | Video short | |
| Loverboy: Notorious | 1987 | Video short | |
| Bon Jovi: Wild in the Streets | 1987 | Video short | |
| Bon Jovi: Livin' on a Prayer | 1986 | Video short music by | |
| Bon Jovi: You Give Love a Bad Name | 1986 | Video short | |
| Bon Jovi: Silent Night | 1985 | Video short | |
| Bon Jovi: The Hardest Part Is the Night | 1985 | Video short | |
| Bon Jovi: In and Out of Love | 1985 | Video short | |
| Bon Jovi: Only Lonely | 1985 | Video short | |
| Bon Jovi: Runaway | 1984 | Video short | |
Music Department
| Title | Year | Status | Character |
| --- | --- | --- | --- |
| Young Guns II | 1990 | composer: songs | |
Thanks
| Title | Year | Status | Character |
| --- | --- | --- | --- |
| A French Guy Named Saba | 2016 | TV Mini-Series grateful thanks - 1 episode | |
| Quitters | 2008 | TV Movie very special thanks | |
| My Date with Drew | 2004 | Documentary special thanks | |
Self
| Title | Year | Status | Character |
| --- | --- | --- | --- |
| Willie Nelson & Friends: Stars & Guitars | 2002 | TV Movie | Himself |
| Bon Jovi: One Last Wild Night | 2001 | TV Special | |
| The Concert for New York City | 2001 | TV Special documentary | Performers (as Bon Jovi) |
| America the Beautiful | 2001 | TV Special | Performer |
| America: A Tribute to Heroes | 2001 | TV Special documentary | Himself - Performer |
| 2001 MTV Video Music Awards | 2001 | TV Special | Himself - Presenter |
| MTV 20: Live & Almost Legal | 2001 | TV Movie documentary | Himself |
| Rove Live | 2001 | TV Series | Himself |
| The 43rd Annual Grammy Awards | 2001 | TV Special | Himself |
| A Very Special Christmas from Washington, D.C. | 2000 | TV Special | Musical Performance |
| It's Only Rock 'n' Roll | 2000 | Video documentary | Himself |
| Bon Jovi: The Crush Tour | 2000 | Video | Himself |
| Lo + plus | 2000 | TV Series | Himself |
| The Beatles Revolution | 2000 | TV Movie documentary | Himself |
| HBO First Look | 2000 | TV Series documentary short | Himself |
| Mundo VIP | 2000 | TV Series | Himself |
| Pepsi Chart Latin America | 2000 | TV Series | Guest |
| Behind the Music | 2000 | TV Series documentary | Himself |
| TFI Friday | 1997-2000 | TV Series | Himself |
| Bon Jovi: It's My Life | 2000 | Video short | Himself |
| The Rosie O'Donnell Show | 1997-2000 | TV Series | Himself |
| A Very Special Christmas from Washington, D.C. | 1998 | TV Special | Himself - Musical Performance |
| Great Performances | 1998 | TV Series | Himself |
| Unsolved Mysteries | 1998 | TV Series documentary | Himself |
| Hollywood Salutes Arnold Schwarzenegger: An American Cinematheque Tribute | 1998 | TV Special | Himself |
| Maury | 1997 | TV Series | Himself - Guest |
| MTV Europe Music Awards 1997 | 1997 | TV Special | Bon Jovi-performer (uncredited) |
| Moviewatch | 1997 | TV Series documentary | Himself |
| Jerry Lewis MDA Labor Day Telethon | 1997 | TV Series | Himself |
| Songs & Visions | 1997 | TV Movie | Himself |
| Very Important Pennis | 1997 | TV Series | Himself |
| The 1997 World Music Awards | 1997 | TV Special | Himself - Host |
| Howard Stern | 1994-1997 | TV Series | Himself |
| Jam | 1997 | TV Series documentary | Himself |
| The Rocker: Thin Lizzy's Phil Lynott | 1996 | TV Movie documentary | Himself |
| Brit Awards 1996 | 1996 | TV Special | Himself |
| 1995 MTV Movie Awards | 1995 | TV Special | Himself |
| Bon Jovi: Live from London | 1995 | Video documentary | Himself |
| La nuit des stars à Monte Carlo | 1995 | TV Movie | Himself |
| The 1995 ESPY Awards | 1995 | TV Special | Himself |
| 1994 MTV Movie Awards | 1994 | TV Special | Himself |
| The Great Music Experience | 1994 | TV Movie | Himself |
| American Bandstand's Teen Idol | 1994 | TV Special | Himself |
| Bon Jovi: Cross Road | 1994 | Video | Himself - Performer |
| The Brit Awards 1994 | 1994 | TV Special | Himself - Performer, Presenter: Best British Female |
| Bon Jovi: Keep the Faith - An Evening with Bon Jovi | 1993 | Video | Himself |
| The American Music Awards 20th Anniversary Special | 1993 | TV Special | Himself |
| The Late Show | 1993 | TV Series | Himself |
| 1993 MTV Video Music Awards | 1993 | TV Special | Himself - Presenter |
| John & Leeza from Hollywood | 1993 | TV Series | Himself |
| Today | 1993 | TV Series | Himself |
| Late Night with David Letterman | 1993 | TV Series | Himself |
| The 50th Annual Golden Globe Awards | 1993 | TV Special | Himself - Presenter |
| Southside Johnny & The Asbury Jukes: Having a Party Live at the Stone Pony | 1992 | | Himself (uncredited) |
| Rockstop! | 1988-1992 | TV Series | Himself - Interviewee |
| The Howard Stern Show | 1992 | TV Series | Himself |
| Real World | 1992 | TV Series | Himself |
| The Howard Stern Interview | 1992 | TV Series | Himself |
| Ozzy Osbourne: Don't Blame Me | 1991 | Video documentary | Himself |
| Victory & Valor: Special Olympics World Games | 1991 | TV Movie documentary | Himself |
| Programa Livre | 1991 | TV Series | Himself |
| AFI Life Achievement Award: A Tribute to Kirk Douglas | 1991 | TV Special documentary | Himself (uncredited) |
| Turn Up the Volume 1 | 1991 | Video documentary | |
| The 63rd Annual Academy Awards | 1991 | TV Special | Himself - Performer |
| The 33rd Annual Grammy Awards | 1991 | TV Special | Himself |
| The 48th Annual Golden Globe Awards | 1991 | TV Special | Himself - Winner: Best Original Song |
| The 18th Annual American Music Awards | 1991 | TV Special | Himself |
| Bon Jovi: Access All Areas - A Rock & Roll Odyssey | 1990 | Video | Himself |
| America This Morning | 1990 | TV Series | Himself |
| ¡1990! | 1990 | TV Special | Himself - Performer (as Bon Jovi) |
| Bon Jovi: New Jersey, the Videos | 1989 | Video | Himself |
| 1989 MTV Video Music Awards | 1989 | TV Special | Himself |
| Moscow Music Peace Festival | 1989 | TV Special | Himself (with Bon Jovi) |
| Free to Be... a Family | 1988 | TV Movie | Himself |
| Bon Jovi: Breakout | 1988 | Video short | Himself - performer |
| MTV US Top 20 Countdown | 1988 | TV Series | Himself |
| The 15th Annual American Music Awards | 1988 | TV Special | Himself |
| Bon Jovi: Slippery When Wet, the Videos | 1987 | Video | Himself |
| The Return of Bruno | 1987 | TV Movie | Himself |
| Farm Aid '86 | 1986 | TV Movie | Himself |
| MTV's Heavy Metal Mania | 1985 | TV Series | Himself - Host |
| New American Bandstand 1965 | 1984-1985 | TV Series | Himself |
| This Week's Music | 1984 | TV Series | Musical Guest (1984) |
| Lost in America | 2017 | Documentary completed | Himself |
| Extra | 2014-2017 | TV Series | Himself |
| Good Morning America | 2000-2017 | TV Series | Himself / Himself - Guest / Himself - Guest Artist |
| Weekend Today | 2017 | TV Series | Himself |
| 24 Hours of Reality: The Road Forward | 2016 | TV Movie documentary | Himself |
| America Decides | 2016 | TV Mini-Series | Himself |
| The Insider | 2016 | TV Series | Himself |
| Access Hollywood | 2016 | TV Series | Himself |
| Entertainment Tonight | 2006-2016 | TV Series | Himself |
| Jon Bon Jovi Undercover Karaoke Prank | 2016 | TV Short | Himself |
| The Timeline | 2015 | TV Series documentary | Narrator |
| 24 Hours of Reality and Live Earth: The World Is Watching | 2015 | TV Movie documentary | Himself |
| Oprah's Master Class: Belief Special | 2015 | TV Movie | Himself |
| Night of Too Many Stars: America Comes Together for Autism Programs | 2015 | TV Special | Himself |
| Mike & Mike | 2015 | TV Series | Himself |
| Saturday Night Live 40th Anniversary Red Carpet Special | 2015 | TV Special | Himself |
| The Chew | 2012-2014 | TV Series | Himself |
| Howard Stern Birthday Bash | 2014 | Video | Himself |
| 12-12-12 | 2013 | Documentary | Himself |
| The Best Hit USA | 2013 | TV Series | Himself |
| Two: The Story of Roman & Nyro | 2013 | Documentary | Himself |
| LT: The Life & Times | 2013 | Documentary | Narrator |
| Tait Stages | 2013 | TV Series | Himself - Bon Jovi, 'Because We Can' Tour |
| Ellen: The Ellen DeGeneres Show | 2009-2013 | TV Series | Himself - Musical Guest / Himself |
| Katie | 2013 | TV Series | Himself |
| Big Morning Buzz Live | 2012-2013 | TV Series | Himself / Himself - Musical Guest |
| Loose Women | 2013 | TV Series | Himself |
| Radio 2 in Concert. Bon Jovi | 2013 | TV Special | Vocals |
| 70th Golden Globe Awards | 2013 | TV Special | Himself - Nominee (uncredited) |
| Late Show with David Letterman | 1997-2012 | TV Series | Himself |
| Bon Jovi: Inside Out | 2012 | TV Movie | Himself |
| Hurricane Sandy: Coming Together | 2012 | TV Special | Himself - Performer |
| Skavlan | 2012 | TV Series | Himself - Guest |
| 2012 CMT Music Awards | 2012 | TV Special | Himself |
| Jon Bon Jovi and Lea Michele Rock New Years Eve | 2012 | Video short | Himself |
| CNBC Meets | 2012 | TV Series documentary | Himself |
| Oprah's Master Class | 2012 | TV Series documentary | Himself |
| The Love We Make | 2011 | TV Movie documentary | Himself |
| The Oprah Winfrey Show | 2005-2011 | TV Series | Himself |
| The 7PM Project | 2010 | TV Series | Himself |
| The X Factor | 2010 | TV Series | Himself |
| The 64th Annual Tony Awards | 2010 | TV Special | Himself (taped) |
| Sky News: Afternoon Live | 2010 | TV Series | Himself |
| I'm in a Rock 'n' Roll Band | 2010 | TV Mini-Series documentary | Himself - Singer, Bon Jovi |
| The Official Inaugural Celebration | 2010 | Video documentary | Himself |
| Superman Tonight: Bon Jovi | 2010 | Short | Himself |
| Wetten, dass..? | 1997-2010 | TV Series | Himself |
| The Best of the World Music Awards | 2010 | TV Special | Himself - Performer (as Bon Jovi) |
| Bon Jovi: Live at Madison Square Garden | 2009 | Video | Himself |
| Saturday Night Live | 2007-2009 | TV Series | Himself - Musical Guest / Himself - Host / Various |
| The Tonight Show with Conan O'Brien | 2009 | TV Series | Himself - Musical Guest / Himself |
| Inside the Actors Studio | 2009 | TV Series | Himself - Guest |
| The Xtra Factor | 2009 | TV Series | Himself |
| Bon Jovi: When We Were Beautiful | 2009 | Documentary | Himself |
| CMT Star Crossed | 2009 | TV Series | Himself |
| Late Night with Jimmy Fallon | 2009 | TV Series | Himself |
| We Are One: The Obama Inaugural Celebration at the Lincoln Memorial | 2009 | TV Special | Himself |
| Tribute This! | 2008 | Documentary | Himself |
| Soundstage | 2008 | TV Series documentary | Vocals |
| 60 Minutes | 2008 | TV Series documentary | Himself - Singer (segment "Bon Jovi") |
| Bon Jovi: Third Millennium Billion Dollar Quartet | 2008 | Video documentary | |
| A&E Rocks: Bon Jovi | 2007 | TV Movie documentary | Himself |
| Top 40 of 2007 | 2007 | TV Movie | Himself |
| The Royal Variety Performance 2007 | 2007 | TV Movie | Himself (as Bon Jovi) |
| Saturday Live Again! | 2007 | TV Movie | Himself |
| Bambi Verleihung 2007 | 2007 | TV Movie | Himself |
| Bon Jovi 2008 Lost Highway | 2007 | TV Movie | Himself |
| Late Night with Conan O'Brien | 1997-2007 | TV Series | Himself |
| Elvis: Viva Las Vegas | 2007 | TV Movie documentary | Himself |
| Canadian Idol | 2007 | TV Series | Himself - Guest / Himself - Mentor |
| Howard Stern on Demand | 2007 | TV Series | Himself |
| The Graham Norton Show | 2007 | TV Series | Himself |
| American Idol | 2007 | TV Series | Himself - Guest Performer |
| 2007 CMT Music Awards | 2007 | TV Special | Himself - Performer |
| Happy Birthday Elton! From Madison Square Garden, New York | 2007 | TV Movie | Himself |
| Larry King Live | 2000-2006 | TV Series | Himself |
| 40th Annual Country Music Association Awards | 2006 | TV Special | Himself - Presenter |
| CMA Red Carpet 2006 | 2006 | TV Movie | Himself |
| CMT Insider | 2006 | TV Series | Himself |
| JCPenney Jam: The Concert for America's Kids | 2006 | TV Special | Himself - Performer |
| American Morning | 2006 | TV Series | Himself |
| Friday Night with Jonathan Ross | 2006 | TV Series | Himself |
| Headline Country | 2006 | TV Series | Himself |
| Bon Jovi TV | 2005 | TV Short documentary | Himself |
| Bon Jovi: Live at Nokia Theater | 2005 | TV Movie | Himself |
| RTL Comedy Nacht | 2005 | TV Series | Himself |
| The 2005 World Music Awards | 2005 | TV Special | Himself - Performer (as Bon Jovi) |
| Live 8: A Worldwide Concert Event Presented by Nokia | 2005 | TV Special | Himself |
| Las Vegas | 2005 | TV Series | Himself |
| Cinderella: Rocked, Wired & Bluesed - The Greatest Video Hits | 2005 | Video | Himself (Segment: "Somebody Save Me") |
| New Year's Rockin' Eve 2005 | 2004 | TV Special | Himself |
| 100,000,000 Bon Jovi Fans Can't Be Wrong | 2004 | Video short | Himself |
| NY Graham Norton | 2004 | TV Series | Himself |
| Command the Band: Bon Jovi | 2004 | TV Special | Bon Jovi, Jon |
| Bon Jovi: This Left Feels Right - Live | 2004 | Video | Himself |
| Pulse | 2004 | TV Series documentary | Himself |
| TV total | 2003 | TV Series | Himself |
| MTV Europe Music Awards 2002 | 2002 | TV Special | Himself - Performer |
| MADtv | 2002 | TV Series | Himself - Musical Guest |
| Top of the Pops | 1986-2002 | TV Series | Himself |
| VH1 Big in 2002 Awards | 2002 | TV Special | Himself (as Bon Jovi) |
| Elvis Lives | 2002 | TV Special | Himself |
| Operación triunfo | 2002 | TV Series | Himself |
| CD:UK | 2002 | TV Series | Himself |
| The Tonight Show with Jay Leno | 1997-2002 | TV Series | Himself / Himself Guest - Musical Guest |
Archive Footage
| Title | Year | Status | Character |
| --- | --- | --- | --- |
| Extra | 2016-2017 | TV Series | Himself |
| Access Hollywood | 2016 | TV Series | Himself |
| Clinton v Trump: America Decides | 2016 | TV Special | Himself |
| Entertainment Tonight | 2015-2016 | TV Series | Himself |
| Dolezal Backstage | 2015 | TV Series documentary | Himself |
| The Chew | 2015 | TV Series | Himself |
| Chelsea Lately | 2012-2014 | TV Series | Himself |
| Tu cara me suena - Argentina | 2014 | TV Series | Himself |
| 1002 Momentos de la tele | 2012-2013 | TV Series | Himself |
| Pop Galerie Reloaded | 2009 | TV Series documentary | Himself |
| 60 Minutes | 2009 | TV Series documentary | Himself - Singer (segment "Bon Jovi") |
| Loops! | 2008 | TV Series | Himself |
| The O'Reilly Factor | 2008 | TV Series | Himself - 'Patriot' (segment "Pinheads & Patriots") |
| 1 quart de 3 | 2008 | TV Series | Himself |
| The Graham Norton Show | 2008 | TV Series | Himself |
| CMT Hot 20 Countdown | 2007 | TV Series | Himself / Himself - Performer |
| Banda sonora | 2007 | TV Series | Himself |
| CMT Crossroads | 2006 | TV Series | Himself |
| Bon Jovi: The Broadcast Archives | 2005 | Video documentary | Himself |
| Retrosexual: The 80's | 2004 | TV Mini-Series documentary | |
| Pulse | 2004 | TV Series documentary | Himself |
| Late Night with Conan O'Brien: The Best of Triumph the Insult Comic Dog | 2004 | Video | Himself (uncredited) |
| Fahrenheit 9/11 | 2004 | Documentary | Himself (uncredited) |
| Saturday Night Live: The Best of Chris Kattan | 2003 | TV Special | Himself (uncredited) |
| Ally McBeal | 2002 | TV Series | Victor Morrison |
| MTV Unplugged Uncensored | 2002 | TV Movie documentary | Himself |
| Top of the Pops: The True Story | 2001 | TV Movie documentary | Himself (uncredited) |
| Top of the Pops | 1995 | TV Series | Himself |
| Top of the Pops 2 | 1994 | TV Series | Himself |
Awards
Won Awards
| Year | Award | Ceremony | Nomination | Movie |
| --- | --- | --- | --- | --- |
| 1991 | Golden Globe | Golden Globes, USA | Best Original Song - Motion Picture | Young Guns II (1990) |
| 1991 | ASCAP Award | ASCAP Film and Television Music Awards | Most Performed Songs from Motion Pictures | Young Guns II (1990) |
| 1989 | Kids' Choice Award | Kids' Choice Awards, USA | Favorite Male Singer/Group | |
Nominated Awards
| Year | Award | Ceremony | Nomination | Movie |
| --- | --- | --- | --- | --- |
| 2013 | Golden Globe | Golden Globes, USA | Best Original Song - Motion Picture | Stand Up Guys (2012) |
| 1997 | Grammy | Grammy Awards | Best Music Video - Long Form | Bon Jovi: Live from London (1995) |
| 1991 | Oscar | Academy Awards, USA | Best Music, Original Song | Young Guns II (1990) |
| 1991 | Grammy | Grammy Awards | Best Song Written Specifically for a Motion Picture or for Television | Young Guns II (1990) |
Source:
IMDb
,
Wikipedia