Known for movies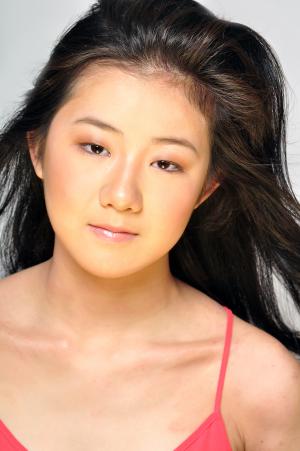 Who is Etta Ng Chok Lam?
Etta Ng Chok Lam was born on 19 November 1999, in Hong Kong, and is best known for being the daughter of actor Jackie Chan, resulting from his affair with actress Elaine Wu. Etta was raised primarily by her mother, and made waves on social media after accusing her mother of being homophobic.
The Net Worth of Etta Ng Chok Lam
Etta Ng Chok Lam has a net worth estimated to be over $20,000 – she has received no support from her mother directly due to her mother's rejection of her sexual orientation. She also never knew her father personally who, however, reportedly sent large sums of money to her mother in support of the child.
Life and Rejection
Etta's father began an affair with Elaine Ng in 1999, around 12 years after his marriage to Taiwanese actress Joan Lin. She was born out of that affair, which turned into a huge scandal once the media found out. He later admitted to the mistake, saying that he committed a fault that a lot of men in the world commit. Her mother ultimately decided to raise her on her own, only receiving financial support from Chan.
She later moved to Canada, while contesting the claims that she was receiving money from Chan, and on the other hand, her father returned to his marriage and managed to reconcile with his wife.
In 2018, the spotlight turned towards Etta when she posted a video of her living conditions. She had become homeless after being abandoned by her mother, who was homophobic. She had spent nights under a bridge in Hong Kong alongside her girlfriend, one reason why she received no support; she has also accused her mother of being physically abusive. Etta and her girlfriend decided to live together.
Mother – Elaine Ng
Elaine Ng, also known as Elaine Wu, began her rise to prominence in 1990 as a competitor in the Miss Asia Pageant. The pageant originated as a local Hong Kong competition, but would be re-branded as a continental one. She won in 1990, and this helped kick start her career in acting. Her first projects came in 1991, with films such as "Central Sandwichman" and "Who's the Winner". She then took a few years break, before returning in 1998 with "Old Time Buddy – To Catch a Thief".
In 1999, she was cast in the TVB television series entitled "Ultra Protection", which starred Bowie Lam and Mariane Chan – this was the year she admitted to being pregnant with Jackie Chan's child. Following all the media attention, she continued to work including the sitcom "War of the Genders", which aired for 100 episodes. The show focused on the workers of a fictional law firm in Hong Kong, and received a lot of acclaim.
In 2001, she was cast in the television series "Legal Entanglement", then shortly afterwards decided to move to Canada. Her acting work decreased as a result, with her last project being the 2012 show "Highs and Lows", in which she appeared alongside Michael Miu and Raymond Lam.
Father – Jackie Chan
Jackie Chan is a martial artist and actor, who rose to fame internationally thanks to his unusual fighting style, also used in his films. He is known for using improvised weapons, acrobatic fighting, and unusual stunts which he performed himself.
He is considered one of the most recognizable and influential personalities in the world, being one of the main reasons for the popularity of martial arts films internationally.
Due to his popularity, he's been often referenced in pop culture, including in songs, video games, and cartoons. His martial arts style is a mixture of Kung Fu, Wushu, and Hapkido. Some of his most popular films include "Shanghai Noon", "Shanghai Nights", and the "Rush Hour" film series.
Other works he's done include "The Forbidden Kingdom", "The Spy Next Door", and the 2010 remake of "The Karate Kid".
Aside from his acting, he has been named by the publication "Forbes" as one of the most charitable celebrities. He is one of the highest-paid actors in the world too, being regarded as one of the world's most recognizable stars.
Personal Life
It is known that Etta is in a relationship with a woman named Andi Autumn, who is 12 years older than her, and a school teacher as well as a make-up artist. Etta never completed her high school education, dropping out after receiving pressure from her mother, so blaming her as the reason. Since moving to Canada, there has been no news about any of her current endeavors.
Her half-brother has also been the subject of media controversy, as he was arrested and sentenced to six months in prison, after being involved in a drug case.
General Info
| | |
| --- | --- |
| Full Name | Etta Ng Chok Lam |
Family
| | |
| --- | --- |
| Parents | Elaine Ng Yi-Lei, Jackie Chan |
| Siblings | Jaycee Chan |
Social profile links
Pictures
Movies
Actress
| Title | Year | Status | Character |
| --- | --- | --- | --- |
| Hood Food | 2017 | | Dr. Ng |
| Weeds | 2012 | TV Series | China |
| Safe | 2012/I | | Mei |
| Aftershock | 2010 | Short | Baojia's Daughter |
Source:
IMDb
,
Wikipedia