• Jane Stoddard Williams is an American journalist and broadcaster with a net worth of over $1 million.
• She is married to Brian Williams and they have two children together.
• Jane is passionate about education and is the host of Bloomberg EDU, a weekly radio program about education.
• Her daughter Allison is an actress and singer; she starred in the acclaimed horror movie 'Get Out'.
• Brian was named 'Father of the Year' in 1996.

Known for movies
Short Info
| | |
| --- | --- |
| Net Worth | $13 Million |
| Date Of Birth | May 5, 1959 |
| Spouse | Jane Stoddard Williams |
| Fact | At the 2007 Radio and Television Correspondents' Association dinner, Williams was pulled up on stage by Improv comedians Colin Mochrie and Brad Sherwood and made sound effects as the two comedians performed a skit. |
| Payments | Earned $8,000,000 /year (2007) from NBC Nightly News (1970) |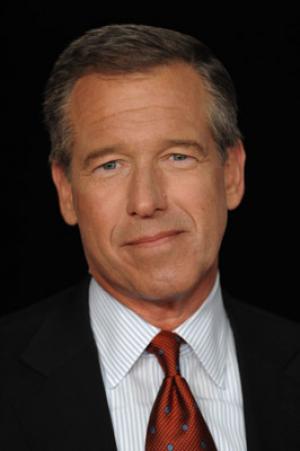 Jane Stoddard Williams Short Bio
Unfortunately, Jane Stoddard Williams hasn't shared any information about her birthday, presumably in the early 1960s, thus we don't know her exact age or her zodiac sign, but we do know that she is American by birth.
Stoddard is best known as the wife of Brian Williams and mother of his two children. Just like her husband, Jane is a journalist and a broadcaster. Reportedly, her net worth is over $1 million as of late 2019, while her husband has a salary of $13 million and his estimated net worth is $40 million.
She is the daughter of Hudson Gillan Stoddard, who was a vice president of Channel 13, and Patricia Stoddard – the director of Champion International Corporation. Jane was a student of Duke University, where she attained a BA degree in political sciences. Her work includes being Panorama's freelance producer, and being the host of Bloomberg EDU, a weekly radio program that focuses on education, a subject Stoddard is very passionate about. Jane isn't active on any social media platfforms, which makes it harder for her supporters to keep in touch with her.
Relationship Status
As mentioned, Jane keeps a low-profile about some details, which includes her dating history – she hasn't revealed the identity of any of her prior partners. She married Brian on 7 June 1986 at the First Presbyterian Church in New Canaan, Connecticut, where the couple resides today. They have two children together, a daughter named Allison and a son named Doug. Their daughter followed their footsteps into the entertainment world, and their son is also in the field of journalism, and works for New York sports channel Geico SportsNite.
Another interesting fact about their family is that Brian was named "Father of the Year" in 1996.
Husband Brian Williams Wiki
Born on 5 May 1959 under the Taurus sign, in Ridgewood, New Jersey USA, Brian Douglas Williams is best known as a journalist who works for NBC News. He is also recognized as the chief anchor on MSNBC, and the host of "The 11th Hour with Brian Williams". He was raised in a Roman Catholic environment as his family is of Irish ancestry. Brian is the son on Gordon Lewis and Dorothy May Williams, and has four older siblings.
His family relocated a few times during his childhood, thus Brian attended schools in Elmira, New York and Middletown Township in New Jersey, where he matriculated from Mater Dei High School. Throughout his high school years, Brian became interested in firefighting, and volunteered for his town's Fire Department. In addition, he served as an editorial editor for his school's newspaper, and was invested in sports, through which he sadly suffered a nose injury, which left it crooked.
College and Career
Even though he was engaged with numerous activities in high school, his first professional job was being a busboy at Perkins Pancake House.
Having finished his high school education, Williams enrolled into Brookdale Community College, but transferred to The Catholic University of America and later on to George Washington University. However, the broadcaster didn't graduate – instead, he was an intern with President Jimmy Carter's administrations.However, he's since admitted that leaving college was one of his great regrets.
Latter Career
Some of William's first works included a broadcasting gig at KOAM-TV in Kansas, 1981.
He then worked for WTTG, covering Washington D.C. news, after which he worked for WCAU in Philadelphia, and in 1993 joined NBC News, which brought him fame among the wider audiences. As of 1996 he took a big step, becoming the anchor and managing editor for MSNBC's " The News with Brian Williams". His most recent engagements on TV include projects such as "The Place for Politics 2016: MSNBC Election Night Coverage" and "The 11th Hour with Brian Williams". Overall, he has had over hundred TV appearances.
Daughter Allison Williams
Jane's daughter Allison was born on 13 April 1988, and is known as a singer and actress. She debuted in 2004 in a support role in "American Dreams", and followed by working on "Will & Kate: Before Happily Ever After", and "The League". In 2012, Allison was cast to play Marnie Michaels, one of the main characters in "Girls", broadcast on HBO, in the series which follows the lives of a group of friends in their 20s. As of 2013, she could be seen in "The Mindy Project", and in 2017 had her most prominent project so far, starring in "Get Out", an acclaimed horror movie that follows the story of a young African-American man who visits his girlfriend's Caucasian family, having no idea about their real intentions.
Her most recent project, "A Series of Unfortunate Events", began airing in 2018 but finished after one season.
Allison is married to Ricky Van Veen – they began dating in 2011, became engaged in 2014, and their wedding ceremony was held in the following year, in Saratoga, Wyoming and was officiated by Tom Hanks. However, in 2019 they announced that they were putting an end to their relationship, but haven't shared any further information on that.
General Info
| | |
| --- | --- |
| Full Name | Brian Williams |
| Net Worth | $13 Million |
| Salary | $10 million |
| Date Of Birth | May 5, 1959 |
| Height | 1.85 m |
| Profession | Journalist, Editor, Firefighter, Voice Actor, Newscaster |
| Education | George Washington University, Catholic University of America, Mater Dei High School, Brookdale Community College |
| Nationality | American |
Family
| | |
| --- | --- |
| Spouse | Jane Stoddard Williams |
| Children | Allison Williams, Douglas Williams |
| Parents | Gordon L. Williams, Dorothy May |
Accomplishments
| | |
| --- | --- |
| Awards | News & Documentary Emmy Award for Outstanding Live Coverage of a Current News Story – Long Form, News & Documentary Emmy Award for Outstanding Coverage of a Breaking News Story in a Regularly Scheduled Newscast, News & Documentary Emmy Award for Outstanding Writing, News & Documentary Emmy Award f... |
| Nominations | News & Documentary Emmy Award for Outstanding Interview, News & Documentary Emmy Award for Outstanding News Discussion & Analysis, News & Documentary Emmy Award for Outstanding Coverage of a Breaking News Story in a News Magazine, News & Documentary Emmy Award for Outstanding Feature Story in a News... |
| TV Shows | The News with Brian Williams, America: The Story of Us, Rock Center with Brian Williams, NBC Nightly News, MSNBC Live, The 11th Hour, Dateline NBC, Education Nation, After the Storm: The Long Road Back, NBC News Special, NBC News Decision 2010, Rendez-Vous Hockey 1987 |
Social profile links
Salary
Quotes
| # | Quote |
| --- | --- |
| 1 | [when asked on David Letterman's show if Pakistan had prior knowledge of the Osama Bin Laden raid] I'll answer your question with a question. What does it tell you that the White House didn't call Pakistan and say, "Hey, good news -- here are the GPS coordinates, we found him. Would you mind running by a squad car and pick him up?" |
| 2 | [on the loss of Jeff Gralnick] Every other anchorman he worked with was fully formed, I was his lump of clay. And his mentoring, his polishing--often personal, loud, profane, but always right--never stopped. |
| 3 | One of my most enjoyable moments was being around the set of The Sopranos (1999) . . . Just being around those people was a joy, and, all due respect to the issues of stereotypes, it was a terrific portrait of New Jersey and a certain segment of the population that may or may not exist. |
| 4 | [on Wikipedia] And now, apparently because encyclopedias were too exact, we have Wikipedia, the inexact encyclopedia. We don't get hung up on facts. In my entry alone there are seven errors, and I'm completely unimportant. |
Facts
| # | Fact |
| --- | --- |
| 1 | He has Irish, Swedish, and German ancestry. |
| 2 | He was inducted into the 2014 New Jersey Hall of Fame in the Arts and Letters Category. |
| 3 | Since taking over as anchor and managing editor of "NBC Nightly News" in 2004, Brian is seen by more U.S. TV viewers, on a daily basis, than any other personality. |
| 4 | Had knee replacement surgery in August 2013, announced publicly on several occasions, and spoke about the surgery on several talk shows, including his October 3, 2013 appearance on Late Show with David Letterman (1993) on rival CBS network. |
| 5 | Shares his name with long-time Canadian sportscaster Brian Williams. In a segment taped while they were both in Vancouver for the 2010 Olympics, the Canadian Williams said they had exchanged emails in the past but never met in person until then. They visited each other's sets, recorded mock introductions ("Welcome back to our coverage, CTV Prime Time with Brian Williams. I'm Brian Williams, sitting in for Brian Williams") and gave each other a gift. NBC's Williams gave Canada's Williams a jacket emblazoned with his show's logo - and his "own" name. |
| 6 | He is nominated in the 2013 New Jersey Hall of Fame in the General Category. |
| 7 | Father of Allison Williams. |
| 8 | Worked as an intern during the administration of U.S. President Jimmy Carter. |
| 9 | Known to have been a big fan of NASCAR racer Dale Earnhardt, even visiting Earnhardt a few times (Williams and his son Douglas were at Talladega Super speedway in October 1999 for a race when Williams interviewed Earnhardt for his show). |
| 10 | With the retirements of Tom Brokaw and Dan Rather and the death of Peter Jennings, Williams is, as of this writing, the longest-serving and highest-prated news anchor on television. |
| 11 | He is a big New York Giants fan. On Late Night with Conan O'Brien (1993), Williams announced he "bleeds Giants blue". |
| 12 | Replaced Maury Povich as host of locally produced Washington, DC, talk show "Panorama" in 1985. |
| 13 | In the sitcom 30 Rock (2006) episode, 30 Rock: The Head and the Hair (2007), Jack and Kenneth are sent to clean up Williams' dressing room while he is apparently at the liquor store - in the room, they find underwear filled with bird seed, and graffiti on the wall reading "Katie Couric Sucks". |
| 14 | Has appeared on The Daily Show (1996) as a celebrity guest and interviewed by Jon Stewart, who is actually a longtime friend. A gag involving his head being projected on a screen behind Stewart has been used twice since the show moved to a new set on April 9, 2007; during one of these appearances the head actually addressed and made fun of Stewart as part of the joke. |
| 15 | At the 2007 Radio and Television Correspondents' Association dinner, Williams was pulled up on stage by Improv comedians Colin Mochrie and Brad Sherwood and made sound effects as the two comedians performed a skit. |
| 16 | Appeared on Saturday Night Live (1975) September 30, 2006, ready to co- anchor the "Weekend Update" segment with Amy Poehler, but is told by Poehler that Seth Meyers will be co-anchoring instead. |
| 17 | Attended Mater Dei High School in New Monmouth (Middletown), New Jersey. |
| 18 | Received an honorary doctorate from the Catholic University of America in May 2004, although he never graduated from there. |
| 19 | Will take over for Tom Brokaw on the NBC Nightly News with Lester Holt (1970) in November 2004 after the elections. |
| 20 | Has won several Emmys |
| 21 | Spent several years as a volunteer firefighter in New Jersey |
| 22 | Is an occasional guest on The Tonight Show with Jay Leno (1992), Late Night with Conan O'Brien (1993), and Late Show with David Letterman (1993). |
| 23 | Received honorary doctorate from Elmira College in May 1998 |
| 24 | Named "Father of the Year" by the National Fathers' Day Committee in 1996 |
| 25 | Lives in Connecticut |
| 26 | Has two children |
| 27 | A native of both New York and New Jersey |
Pictures
Movies
Actor
| Title | Year | Status | Character |
| --- | --- | --- | --- |
| Dan Gurney: Motorsports Legend | 2014 | Short | Narrator |
| Family Guy | 2013 | TV Series | Brian Williams |
| 30 Rock | 2009-2012 | TV Series | Brian Williams David Brinkley (West Coast only) |
| Little Spirit: Christmas in New York | 2008 | TV Movie | Rock Granite (voice) |
Editorial Department
| Title | Year | Status | Character |
| --- | --- | --- | --- |
| NBC Nightly News with Lester Holt | 2005-2006 | TV Series managing editor - 3 episodes | |
Thanks
| Title | Year | Status | Character |
| --- | --- | --- | --- |
| 30 Rock | 2012 | TV Series thanks - 1 episode | |
| Star Trek New Voyages: Phase II | 2007 | TV Series special thanks - 1 episode | |
Self
| Title | Year | Status | Character |
| --- | --- | --- | --- |
| The 11th Hour with Brian Williams | 2017 | TV Series | Himself - Host |
| The Place for Politics 2016: MSNBC Election Night Coverage | 2016 | TV Movie | Himself - Anchor |
| MSNBC Live | 1996-2015 | TV Series | Himself - Host / Himself |
| Extra | 2015 | TV Series | Himself |
| Live from New York! | 2015 | Documentary | Himself - Featuring |
| The Tonight Show Starring Jimmy Fallon | 2014-2015 | TV Series | Himself / Himself - Slow Jammin' the News |
| NBC Nightly News with Lester Holt | 1995-2014 | TV Series | Himself - Anchor / Himself / Himself - Substitute Anchor / ... |
| Late Show with David Letterman | 1996-2014 | TV Series | Himself / Himself - Guest |
| American Graduate Day 2014 | 2014 | TV Movie | Himself |
| Today | 2007-2014 | TV Series | Himself / Himself - Guest Co-Anchor / Correspondent / ... |
| Late Night with Seth Meyers | 2014 | TV Series | Himself |
| The '90s: The Last Great Decade? | 2014 | TV Mini-Series documentary | Himself |
| Don Rickles: One Night Only | 2014 | TV Movie | Himself |
| Secrets of the Dead | 2013 | TV Series documentary | Himself - NBC News |
| American Graduate Day | 2013 | TV Movie | Himself |
| The Daily Show | 2003-2013 | TV Series | Himself |
| Rock Center with Brian Williams | 2011-2013 | TV Series | Himself - Anchor / Himself - Moderator / Himself - Host / ... |
| NBC News Special: Terror in Boston | 2013 | TV Movie | Himself - Anchor |
| Mankind Decoded | 2013 | TV Series | Himself - NBC Nightly News |
| Late Night with Jimmy Fallon | 2009-2013 | TV Series | Himself / Himself - Slow Jammin' the News / Himself - Guest |
| Mankind the Story of All of Us | 2012 | TV Mini-Series documentary | Himself - NBC Nightly News |
| Dateline NBC | 2005-2012 | TV Series documentary | Himself - Anchor / Himself - Host / Himself - Correspondent |
| NBC News Decision 2012 | 2012 | TV Movie | Himself - Anchor |
| Hurricane Sandy: Coming Together | 2012 | TV Movie | Himself |
| The 26th Annual Genesis Awards | 2012 | TV Special | Himself - Winner |
| Meet the Press | 2008-2012 | TV Series | Himself - NBC Nightly News / Himself - Host |
| Addicted to Fame | 2012 | Documentary | NBC Anchor |
| Piers Morgan Tonight | 2011 | TV Series | Himself |
| Live with Kelly and Michael | 2011 | TV Series | Himself - Guest |
| Education Nation Summit | 2011 | TV Movie | Himself |
| The Republican Candidates Debate 2012 | 2011 | TV Movie | Himself - Moderator |
| Charlie Rose | 2006-2011 | TV Series | Himself / Himself - Guest Host / Himself - Guest |
| The Rachel Maddow Show | 2011 | TV Series | Himself |
| Brian Williams Reports: The Reunion - The President and His Men, 20 Years After the Gulf War | 2011 | TV Movie documentary | Host |
| NBC News Decision 2010 | 2010 | TV Movie | Himself - Anchor |
| Bloomberg Game Changers | 2010 | TV Series documentary | Himself - Anchor, NBC Nightly News |
| At the Paley Center | 2010 | TV Series | |
| Education Nation: Teacher Town Hall | 2010 | TV Movie | Himself - Anchor |
| Entertainment Tonight | 2008-2010 | TV Series | Himself |
| Stand Up to Cancer | 2010 | TV Special | Himself - Host |
| Larry King Live | 2005-2010 | TV Series | Himself |
| America: The Story of Us | 2010 | TV Series documentary | Himself |
| The Oprah Winfrey Show | 2010 | TV Series | Himself |
| Unforgettable | 2010 | Documentary | Himself |
| Food Wars | 2010 | TV Series | Himself |
| Saturday Night Live | 2004-2010 | TV Series | Himself / Himself - Host / Various / ... |
| Vancouver 2010: XXI Olympic Winter Games | 2010 | TV Mini-Series | Himself - NBC News Anchor (2010) |
| The Simpsons 20th Anniversary Special: In 3-D! On Ice! | 2010 | TV Special documentary | Himself |
| The Jay Leno Show | 2009-2010 | TV Series | Himself |
| The 61st Primetime Emmy Awards | 2009 | TV Special | Himself |
| NBC News Special: The Funeral of Ted Kennedy | 2009 | TV Movie | Himself - Anchor |
| Inside the Obama White House | 2009 | TV Movie | Himself |
| The Tonight Show with Conan O'Brien | 2009 | TV Series | Himself |
| The Tonight Show with Jay Leno | 1995-2009 | TV Series | Himself |
| Yes We Can! The Barack Obama Story | 2009 | Video documentary | Himself - Narrator |
| Rachael Ray | 2009 | TV Series | Himself |
| The Bonnie Hunt Show | 2009 | TV Series | Himself |
| Late Night with Conan O'Brien | 1995-2009 | TV Series | Himself / Himself - Guest |
| NBC News Special: The Inauguration of Barack Obama | 2009 | TV Movie | Himself - Anchor |
| Ellen: The Ellen DeGeneres Show | 2005-2008 | TV Series | Himself |
| Mike Gravel's Alternative Debate | 2008 | Documentary short | Himself |
| Sesame Street | 2007-2008 | TV Series | Himself |
| Stand Up to Cancer | 2008 | TV Movie | Himself |
| Real Time with Bill Maher | 2008 | TV Series | Himself |
| A Tribute to Tim Russert: Newhouse Mirror Awards | 2008 | Video short | Himself |
| Good Morning America | 2008 | TV Series | Himself |
| Night of Too Many Stars: An Overbooked Concert for Autism Education | 2008 | TV Movie | Himself |
| The Colbert Report | 2007 | TV Series | Himself |
| Jimmy Kimmel Live! | 2007 | TV Series | Himself |
| That's the Way It Is: Celebrating Cronkite at 90 | 2007 | TV Movie documentary | |
| Hardball with Chris Matthews | 2004-2007 | TV Series | Himself |
| Dale | 2007 | Documentary | Himself |
| Night of Too Many Stars: An Overbooked Event for Autism Education | 2006 | TV Special | Himself |
| CenterStage | 2006 | TV Series documentary | Himself |
| The 65th Annual Peabody Awards | 2006 | TV Special | Himself - Winner |
| Billy Graham: God's Ambassador | 2006 | Video documentary | Himself - NBC Nightly News |
| The Top 5 Reasons You Can't Blame... | 2005 | TV Series | Himself |
| A Conversation with President Clinton | 2005 | TV Movie | Himself - Host |
| NBC News Special Report: The Death of Pope John Paul II | 2005 | TV Movie | Himself - Anchor |
| Tsunami Aid: A Concert of Hope | 2005 | TV Special | Himself |
| New Year's Eve with Carson Daly | 2004 | TV Special | Himself |
| 25th Annual News and Documentary Emmy Awards | 2004 | TV Special | Himself - Presenter |
| Brian Williams Reports: George Bush - The Father's Footsteps | 2004 | TV Movie documentary | Himself - Host |
| Brian Williams Reports: John Kerry: Bringing the War Home | 2004 | Documentary | Host |
| The Museum of Television & Radio Annual Honors a Salute to Tom Brokaw | 2004 | TV Movie | Himself |
| The Great Communicator: Ronald Reagan in His Own Words | 2004 | TV Movie documentary | Himself - Host |
| Night of Too Many Stars | 2003 | TV Movie | Himself |
| ESPN SportsCentury | 2001 | TV Series documentary | Himself |
| The Rosie O'Donnell Show | 2001 | TV Series | Himself |
| The News on CNBC | 1996 | TV Series | Anchor (1996-2004) |
Archive Footage
| Title | Year | Status | Character |
| --- | --- | --- | --- |
| By the People: The Election of Barack Obama | 2009 | Documentary | Himself |
| Consuming Kids: The Commercialization of Childhood | 2008 | Documentary | Himself |
| Lord, Save Us from Your Followers | 2008 | Video documentary | Himself |
| Hype: The Obama Effect | 2008 | Video documentary | Himself |
| The O'Reilly Factor | 2008 | TV Series | Himself / Himself - 'Pinhead' (segment "Pinheads & Patriots") / Himself - Anchor of 'NBC Nightly News' |
| American Greed | 2008 | TV Series documentary | Himself |
| I.O.U.S.A. | 2008 | Documentary | Himself |
| The Third Jihad | 2008 | Video documentary | Himself |
| The 11th Hour | 2007/I | Documentary | Himself (uncredited) |
| Sometimes in April | 2005 | TV Movie | Himself (uncredited) |
| Dr. Phil | 2016 | TV Series | Himself - News Anchor |
| O.J.: Made in America | 2016 | Documentary | Himself (uncredited) |
| Entertainment Tonight | 2014-2015 | TV Series | Himself / Himself - Anchor, NBC Nightly News / Himself - NBC News Anchor |
| Doped: The Dirty Side of Sports | 2015 | Documentary | Himself (uncredited) |
| Media Buzz | 2014-2015 | TV Series | Himself - Anchor, NBC Nightly News / Himself - NBC News Anchor / Himself - Host, NBC Nightly News / ... |
| Inside Edition | 2014-2015 | TV Series documentary | Himself / Himself - NBC Anchor |
| Personal Gold: An Underdog Story | 2015 | Documentary | Himself |
| The Insider | 2015 | TV Series | Himself / Himself - Anchor, NBC Nightly News |
| Stossel | 2014 | TV Series | Himself - NBC News |
| The Ed Show | 2014 | TV Series | Himself - NBC News Anchor |
| Lockup | 2014 | TV Series documentary | Himself - Newscaster |
| The Five | 2014 | TV Series | Himself |
| Glen Campbell: I'll Be Me | 2014 | Documentary | Himself - NBC News Anchor (uncredited) |
| Capturing Captain Phillips | 2014 | Video documentary | Himself (uncredited) |
| #chicagoGirl: The Social Network Takes on a Dictator | 2013 | Documentary | Himself (uncredited) |
| The Fifth Estate | 2013 | | Himself (uncredited) |
| The Crash Reel | 2013 | Documentary | Himself (uncredited) |
| FrackNation | 2013 | Documentary | Himself (uncredited) |
| Hotel: Behind Closed Doors at Marriott | 2012 | TV Movie documentary | Himself |
| Top Priority: The Terror Within | 2012 | Documentary | Himself - NBC Nightly News Anchor |
| The Revisionaries | 2012 | Documentary | Himself - News Reporter |
| Game Change | 2012 | TV Movie | Himself (uncredited) |
| Late Show with David Letterman | 2011 | TV Series | Himself - Hosting Republican Debate |
| The Tonight Show with Jay Leno | 2010-2011 | TV Series | Himself / Himself - Hosting Republican Debate |
| The Biggest Loser | 2010 | TV Series | Himself |
| 30 for 30 | 2010 | TV Series documentary | Himself |
| Nova | 2010 | TV Series documentary | Himself - NBC News Anchor |
| The Jay Leno Show | 2009-2010 | TV Series | Himself |
| No KIdding! Me 2!! | 2009 | Documentary | Himself (uncredited) |
| The 36th Annual Daytime Emmy Awards | 2009 | TV Special | Himself (uncredited) |
Awards
Won Awards
| Year | Award | Ceremony | Nomination | Movie |
| --- | --- | --- | --- | --- |
| 2015 | Emmy | News & Documentary Emmy Awards | Outstanding Live Coverage of a Current News Story - Long Form | |
| 2010 | Emmy | News & Documentary Emmy Awards | Outstanding Coverage of a Breaking News Story in a Regularly Scheduled Newscast | NBC Nightly News (1970) |
| 2010 | Emmy | News & Documentary Emmy Awards | Outstanding Continuing Coverage of a News Story in a Regularly Scheduled Newscast | NBC Nightly News (1970) |
| 2010 | Emmy | News & Documentary Emmy Awards | Outstanding Individual Achievement in a Craft: Writing | Inside the Obama White House (2009) |
| 2009 | Emmy | News & Documentary Emmy Awards | Outstanding Coverage of a Breaking News Story in a Regularly Scheduled Newscast | NBC Nightly News (1970) |
| 2009 | Emmy | News & Documentary Emmy Awards | Outstanding Continuing Coverage of a News Story in a Regularly Scheduled Newscast | NBC Nightly News (1970) |
| 2007 | Emmy | News & Documentary Emmy Awards | Outstanding Coverage of a Breaking News Story in a Regularly Scheduled Newscast | NBC Nightly News (1970) |
| 2006 | Emmy | News & Documentary Emmy Awards | Outstanding Coverage of a Breaking News Story in a Regularly Scheduled Newscast | NBC Nightly News (1970) |
Nominated Awards
| Year | Award | Ceremony | Nomination | Movie |
| --- | --- | --- | --- | --- |
| 2013 | Emmy | News & Documentary Emmy Awards | Outstanding Coverage of a Breaking News Story in a News Magazine | Dateline NBC (1992) |
| 2012 | Emmy | News & Documentary Emmy Awards | Outstanding Coverage of a Breaking News Story in a News Magazine | Dateline NBC (1992) |
| 2012 | Emmy | News & Documentary Emmy Awards | Outstanding Coverage of a Breaking News Story in a Regularly Scheduled Newscast | NBC Nightly News (1970) |
| 2012 | Emmy | News & Documentary Emmy Awards | Outstanding Coverage of a Breaking News Story in a Regularly Scheduled Newscast | NBC Nightly News (1970) |
| 2012 | Emmy | News & Documentary Emmy Awards | Outstanding Coverage of a Breaking News Story in a Regularly Scheduled Newscast | NBC Nightly News (1970) |
| 2012 | Emmy | News & Documentary Emmy Awards | Outstanding Continuing Coverage of a News Story in a Regularly Scheduled Newscast | NBC Nightly News (1970) |
| 2012 | Emmy | News & Documentary Emmy Awards | Outstanding Continuing Coverage of a News Story in a Regularly Scheduled Newscast | NBC Nightly News (1970) |
| 2012 | Emmy | News & Documentary Emmy Awards | Outstanding Continuing Coverage of a News Story in a Regularly Scheduled Newscast | NBC Nightly News (1970) |
| 2012 | Emmy | News & Documentary Emmy Awards | Best Story in a Regularly Scheduled Newscast | NBC Nightly News (1970) |
| 2012 | Emmy | News & Documentary Emmy Awards | Best Story in a Regularly Scheduled Newscast | NBC Nightly News (1970) |
| 2011 | Emmy | News & Documentary Emmy Awards | Outstanding Coverage of a Breaking News Story in a Regularly Scheduled Newscast | NBC Nightly News (1970) |
| 2011 | Emmy | News & Documentary Emmy Awards | Outstanding Coverage of a Breaking News Story in a Regularly Scheduled Newscast | NBC Nightly News (1970) |
| 2011 | Emmy | News & Documentary Emmy Awards | Outstanding Feature Story in a News Magazine | Dateline NBC (1992) |
| 2011 | Emmy | News & Documentary Emmy Awards | Outstanding News Discussion & Analysis | Education Nation: Teacher Town Hall (2010) |
| 2011 | Emmy | News & Documentary Emmy Awards | Outstanding Live Coverage of a Current News Story - Long Form | NBC News Decision 2010 (2010) |
| 2011 | Emmy | News & Documentary Emmy Awards | Best Story in a Regularly Scheduled Newscast | NBC Nightly News (1970) |
| 2010 | Emmy | News & Documentary Emmy Awards | Outstanding Coverage of a Breaking News Story in a Regularly Scheduled Newscast | NBC Nightly News (1970) |
| 2010 | Emmy | News & Documentary Emmy Awards | Outstanding Continuing Coverage of a News Story in a Regularly Scheduled Newscast | NBC Nightly News (1970) |
| 2010 | Emmy | News & Documentary Emmy Awards | Best Story in a Regularly Scheduled Newscast | NBC Nightly News (1970) |
| 2010 | Emmy | News & Documentary Emmy Awards | Best Story in a Regularly Scheduled Newscast | NBC Nightly News (1970) |
| 2010 | Emmy | News & Documentary Emmy Awards | Outstanding Live Coverage of a Current News Story - Long Form | NBC News Special: The Inauguration of Barack Obama (2009) |
| 2010 | Emmy | News & Documentary Emmy Awards | Outstanding Live Coverage of a Current News Story - Long Form | NBC News Special: The Funeral of Ted Kennedy (2009) |
| 2009 | Emmy | News & Documentary Emmy Awards | Outstanding Coverage of a Breaking News Story in a Regularly Scheduled Newscast | NBC Nightly News (1970) |
| 2009 | Emmy | News & Documentary Emmy Awards | Outstanding Coverage of a Breaking News Story in a News Magazine | |
| 2007 | Emmy | News & Documentary Emmy Awards | Outstanding Coverage of a Breaking News Story in a Regularly Scheduled Newscast | NBC Nightly News (1970) |
| 2006 | Emmy | News & Documentary Emmy Awards | Outstanding Coverage of a Breaking News Story in a Regularly Scheduled Newscast | NBC Nightly News (1970) |
| 2006 | Emmy | News & Documentary Emmy Awards | Outstanding Coverage of a Breaking News Story in a Regularly Scheduled Newscast | NBC Nightly News (1970) |
| 2006 | Emmy | News & Documentary Emmy Awards | Outstanding Coverage of a Breaking News Story in a News Magazine | Dateline NBC (1992) |
| 2006 | Emmy | News & Documentary Emmy Awards | Outstanding Live Coverage of a Breaking News Story - Long Form | NBC News Special Report: The Death of Pope John Paul II (2005) |
| 2006 | Emmy | News & Documentary Emmy Awards | Best Story in a Regularly Scheduled Newscast | NBC Nightly News (1970) |
| 2006 | Emmy | News & Documentary Emmy Awards | Best Story in a Regularly Scheduled Newscast | NBC Nightly News (1970) |
Source:
IMDb
,
Wikipedia