• Taylor Hackford is an American film producer and director with a net worth of $30 million
• He graduated from the University of Southern California and worked as a volunteer for the Peace Corps in Bolivia
• He has married three times and is currently married to British actress Helen Mirren
• His most notable projects include "An Officer and a Gentleman" in 1982 and "Ray" in 2004
• Helen Mirren has won multiple awards including the Academy Award for Best Actress in 2007

Known for movies
Short Info
| | |
| --- | --- |
| Date Of Birth | December 31, 1944 |
| Spouse | Helen Mirren (m. 1997), Lynne Littman (m. 1977–1982) |
| Fact | Member of the jury at the Venice Film Festival in 2001. |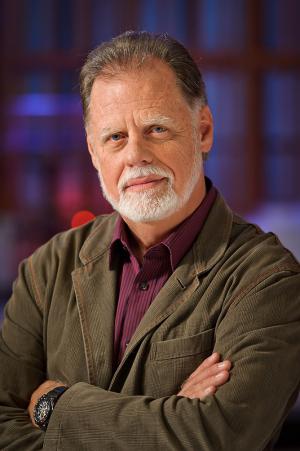 Taylor Edwin Hackford was born on 31 December 1944, so he's 74 years-old and his zodiac sign is Capricorn. He is a noted American film producer and director who also served as the chairman of the American Directors Guild. For "Teenage Father", released in 1979, he won the Academy Award for Best Live Action Short Film. Some of his most renowned projects include "An Officer and a Gentleman" in 1982, and "Ray" made in 2004, with the latter being nominated for the Best Director Academy Award and Best Picture Academy Award. Being successful in his field, Taylor is often under the spotlight, and people are interested to find out more about his private life, family and income, and those are the subjects we'll cover in this article.
Net Worth
So just how rich is Taylor Hackford as of late 2019? According to authoritative sources, this producer and director has a net worth of $30 million, with his wealth being accumulated from his career in the previously mentioned fields. However, he hasn't spoken about his assets, such as houses and vehicles, but is  able to support himself and his family financially.
Early Life and Background
Taylor was born and raised in Santa Barbara, California, the son of Mary and Joseph Hackford. As of his education, in 1968 he graduated from the University of Southern California, where he was a minor pre-law student, concentrating on international relations and economics.
Having graduated, Taylor worked as a volunteer for the Peace Corps in Bolivia, where in his free time he started using Super 8 cameras – Fellow Peace Corps volunteer, Steve Ball, bought him the camera as a gift.
He ultimately decided not to pursue law, but instead took a job on KCET-TV – although as he stated, he never went to film school – where he was the associate producer of the Leon Russell special "Homewood". Working for KCET, in 1973 he produced the one-hour special about the poet Charles Bukowski. Taylor looks well put together at events he attends indicating that he puts time and effort into the way he presents himself.
Relationship Status
Hackford has married three times. In 1967, he married Georgie Lowres, and the couple had one son, Rio Hackford, born in 1970. However, their relationship fell through and they divorced in 1972. He then married Lynne Littman in 1977 and had his second child, a son named Alexander Hackford in 1979; they remained together until 1987. In 1997, Taylor married actress Helen Mirren, whom he met while working as a director for "White Nights". The actor jokingly stated that their first meeting didn't go well, as he kept her waiting to audition for the mentioned project.
"It was a strange way to meet Helen, because she is a lovely person, but she didn't hold back her fury". The couple resides on Lake Tahoe's Nevada side, and they seem to be living a happy and prosperous life together, which is all that really matters.
The director was a subject of a controversy in 2009, when he signed a petition in favor of Roman Polanski, asking for his release after being arrested in Switzerland in connection with his 1977 drug charge and the alleged rape of a 13-year-old girl.
Career
Taylor made his debut in producing in 1971, when he worked on "Boboquivari" and shortly afterwards directed "Economic Love-In". In 1980, he wrote "The Idolmaker", which began his meteoric rise to fame – the movie featured Ray Sharkey, who would be rewarded with a Golden Globe for Best Actor for his portrayal of Vinnie in the movie. "To me, the compelling story in The Idolmaker is the guy with a wonderful talent and a fairly strong ego has to make it happen through puppets", Hackford said about his project.
As of 1982, he directed "An Officer and a Gentleman", a romantic drama movie with Richard Gere, Debra Winger and Louis Gossett Jr. in the starring roles. For his part in the movie, Gossett received the Academy Award for Best Supporting Actor, becoming the first African American actor to achieve that. As of 1993, Taylor had another important project, producing "Blood In, Blood Out". In 2004, he produced "Ray" – the movie which follows the life of singer Ray Charles, received critical acclaim, with most of the praise going to actor Jamie Foxx, who was presented with the Academy Award for Best Actor.
However, many believed that the film suffered from a weak script, enhanced by strong performances. In one interview in 2005, Hackford stated that he never watches his own movies, adding that once he finishes them, he puts them away and never looks at them. "Occasionally I do now, because of the DVDs and the commentary tracks. I usually put it aside and go onto the next." His most recent projects include "Love Ranch", "Parker", "Company Town" and "The Comedian". Overall, Hackford has had 25 gigs as a director, and 28 as a producer and we believe there is a lot to come for him, as he's hardworking and dedicated despite being in the eighth decade of his life.
Wife Helen Mirren
The British actress and Hackford's wife, Dame Helen Lydia Mirren, was born on 26 July 1945, meaning that she's 74 years old and her zodiac sign is Leo. Mirren started her professional career in 1967, joining Royal Shakespeare Company, and is one of the few artists who have won the Triple Crown of Acting. For her performance as Queen Elizabeth II in "The Queen", Helen won the Academy Award for Best Actress in 2007, and was also rewarded with both Olivier Award for Best Actress and the Tony Award for Best Actress.
"Catherine the Great" Los Angeles premiere pictures: https://t.co/LJS0TshbJz pic.twitter.com/k62MwjTPrj

— Helen Mirren Archives (@mirrenarchives) October 19, 2019
Besides that, she has received Academy Award nominations for her work in "The Madness of King George" in 1994, "Gosford Park" (2001), as well as for "The Last Station" in 2009. Mirren was rewarded with three consecutive BAFTA Awards for Best Actress between 1992 and 1994, and two Emmy Awards all for her portrayal of a police detective in the British television show Prime Suspect, which aired from 1991 to 2006. With her role in the miniseries "Elizabeth I" in 2005, she won yet another Emmy Award, and a Golden Globe Award.
General Info
| | |
| --- | --- |
| Full Name | Taylor Hackford |
| Date Of Birth | December 31, 1944 |
| Height | 1.88 m |
| Profession | Screenwriter, Television producer, Filmmaker, Film producer, Film director, Television Director |
| Education | University of Southern California |
| Nationality | American |
Family
| | |
| --- | --- |
| Spouse | Helen Mirren (m. 1997), Lynne Littman (m. 1977–1982) |
| Children | Rio Hackford, Alexander Hackford |
| Parents | Joseph Hackford, Mary Hackford |
Accomplishments
| | |
| --- | --- |
| Awards | Academy Award for Best Short Film (Live Action), Grammy Award for Best Score Soundtrack for Visual Media, Grammy Award for Best Compilation Soundtrack for Visual Media, Independent Spirit Truer than Fiction Award |
| Nominations | Academy Award for Best Picture, Academy Award for Best Director, Directors Guild of America Award for Outstanding Directing – Feature Film, Golden Globe Award for Best Motion Picture – Musical or Comedy, Critics' Choice Movie Award for Best Director, Satellite Award for Best Director, David di D... |
| Movies | Parker, The Devil's Advocate, Ray, An Officer and a Gentleman, Love Ranch, Proof of Life, White Nights, Dolores Claiborne, Blood In Blood Out, Against All Odds, The Idolmaker, Everybody's All-American, The Comedian, Hail! Hail! Rock 'n' Roll, Teenage Father, La Bamba, When We Were Kings, Mortal Thou... |
Social profile links
Quotes
| # | Quote |
| --- | --- |
| 1 | You've got to respect the script's integrity. The changes you make should complement the project instead of fighting it... the bottom line of any film is the script. |
| 2 | In terms of input, I think that when the director gets involved, the script usually changes a bit. It's written from a particular point of view, and the director's the one to visualize it, interpret what the story is up on the screen. I just think that those people who say well, the script is incidental, its all my stamp and so forth, are full of baloney. |
| 3 | Russell Crowe is very difficult, but it's worth it. He's the real thing. I can tell you this. Russell Crowe was just as difficult before he was an international star as he was afterwards. |
| 4 | You'd be surprised how many movie stars still care about the work. |
| 5 | When I finish a film, I put it away and I never look at it again. |
| 6 | The director's job should give you a sense of music without drawing attention to itself. |
| 7 | Well I don't think I've scored my life exclusively to Ray Charles. |
| 8 | We all get paid very, very well, and we have responsibilities. |
| 9 | I really believe you can predict when someone has a great attitude, a real well of talent. |
| 10 | This devil loves mankind because men are going to always make the choice that will send him into ascendancy. He's been winning the game for a long time. |
| 11 | The SAS is the most elite of the special forces in the world. They are not people who go out and advertise; they keep it inside. They don't want anybody to know about them. |
| 12 | Music has always been an important thing to me in my life and understand I've worked in the music business. |
| 13 | I'm not in front of the camera, they are. I encourage them; I build up as much of their confidence and ego as possible. They've got to take control; I can't act it out. |
| 14 | I try to get the best performance an actor can give. |
| 15 | I also know what looks good before the camera, how to move the camera, and how to get a story on the screen. |
| 16 | But the process of making a film is not glamorous. Certainly not my films. |
| 17 | I feel very comfortable shooting music, and I think you can see that. |
| 18 | I make films about working class people. |
| 19 | It's much easier to work with an unknown. |
| 20 | Show business is one of those things that people can use to get themselves out of the lower rung of society. |
| 21 | Ray Charles, in his own way, it's like at the beginning, Ray Charles changed American music, not once but twice. |
| 22 | Look at Walter Huston in The Devil and Daniel Webster: It's an incredible performance. |
| 23 | If people are worried about the size of their trailers, I kind of say their priorities are off. |
| 24 | My creative partner is a writer, and he's got an executive producing credit on this film. We've made three films together and I would never underestimate the impact of a writer. |
| 25 | It's very clearly stated in the film: You make your own choices, and what you're always fighting is ego. |
| 26 | But, unfortunately, sometimes that affirmation creates a sense that you deserve special treatment and recognition in areas where you're not so talented. |
| 27 | Because when you have millions of people with this kind of need for gratification, and the culture is saying that it's possible for everyone to satisfy all of their needs and desires all of the time, there are obviously going to be clashes - clashes of ego. |
| 28 | And it's a question of how far we're willing to go in order to let the ego shine, in order to let that beacon penetrate not only the local scene but the world. |
| 29 | It isn't glamorous until after the film is finished, and you are at the premiere and getting your picture on the cover of magazines. |
| 30 | The whole concept of the devil is a metaphor on one level. |
| 31 | It was the era of Tab Hunter and Rock Hudson; they all had a certain look. |
| 32 | But a writer's contribution is literary and a film is not literary. When you take that stuff off the page, and cast the people who are going to fit into those roles, that's what being a director is. |
| 33 | An actor has to embody a role. |
Facts
| # | Fact |
| --- | --- |
| 1 | Served in the Peace Corps. |
| 2 | Has directed three actors in Oscar-nominated performances: Louis Gossett Jr., Debra Winger, and Jamie Foxx. Gossett and Foxx won Oscars for their performances. |
| 3 | Met third wife Helen Mirren when he directed her in White Nights (1985). |
| 4 | Was named new president of the Director's Guild in July 2009. |
| 5 | Married Helen Mirren on New Year's Eve 1997, his 53rd birthday. |
| 6 | Son of Mary and Joseph Hackford. |
| 7 | He and his wife have houses in Los Angeles, the South of France, London and have an estate in New Orleans. |
| 8 | He, his ex-wife Lynne Littman and his wife Helen Mirren are all Oscar-winners. |
| 9 | Member of the jury at the Venice Film Festival in 2001. |
| 10 | Member of the jury at the Venice Film Festival in 2000. |
| 11 | He started as a documentary-maker for public TV in LA. |
| 12 | Graduate of Santa Barbara High School. |
| 13 | Stages exciting and energetic musical numbers. |
| 14 | Father of actor Rio Hackford (b. 1970), with Georgie Lowres, and Alexander Hackford (b. 1979), with Lynne Littman. |
| 15 | Graduated from USC School of International Relations |
| 16 | Before marrying Helen Mirren in 1997, he had lived with her in Los Angeles since 1986. |
| 17 | Graduated from USC School of Cinema-Television (1968) |
Pictures
Movies
Producer
| Title | Year | Status | Character |
| --- | --- | --- | --- |
| Bitter | 2018 | producer pre-production | |
| The Comedian | 2016 | producer | |
| A Place to Stand | 2014 | Documentary executive producer | |
| Parker | 2013 | producer | |
| Company Town | 2013 | TV Movie executive producer | |
| Love Ranch | 2010 | producer | |
| E-Ring | 2005 | TV Series executive producer - 1 episode | |
| Genius: A Night for Ray Charles | 2004 | TV Special executive producer | |
| Ray | 2004/I | producer | |
| Proof of Life | 2000 | producer | |
| G:MT Greenwich Mean Time | 1999 | producer | |
| The Devil's Advocate | 1997 | executive producer | |
| When We Were Kings | 1996 | Documentary producer | |
| Dolores Claiborne | 1995 | producer | |
| The Works III | 1994 | TV Movie segment producer | |
| Blood In, Blood Out | 1993 | producer | |
| Defenseless | 1991 | executive producer | |
| Sweet Talker | 1991 | executive producer | |
| Mortal Thoughts | 1991 | executive producer | |
| Queens Logic | 1991 | executive producer | |
| The Long Walk Home | 1990 | executive producer | |
| Rooftops | 1989 | executive producer | |
| Everybody's All-American | 1988 | producer | |
| La Bamba | 1987 | producer | |
| White Nights | 1985 | producer | |
| Against All Odds | 1984 | producer | |
| Bukowski | 1973 | Documentary producer | |
| Boboquivari | 1971 | TV Series documentary associate producer - 1 episode | |
Director
| Title | Year | Status | Character |
| --- | --- | --- | --- |
| Parker | 2013 | | |
| Company Town | 2013 | TV Movie | |
| Love Ranch | 2010 | | |
| E-Ring | 2005 | TV Series 1 episode | |
| Ray | 2004/I | | |
| The Lionel Richie Collection | 2003 | Video documentary video "Say You, Say Me" | |
| Proof of Life | 2000 | | |
| The Devil's Advocate | 1997 | | |
| Dolores Claiborne | 1995 | | |
| Blood In, Blood Out | 1993 | | |
| Everybody's All-American | 1988 | | |
| Chuck Berry Hail! Hail! Rock 'n' Roll | 1987 | Documentary | |
| A Tribute to Rick Nelson | 1986 | TV Movie documentary | |
| White Nights | 1985 | | |
| Lionel Richie: Say You, Say Me | 1985 | Video short | |
| Against All Odds | 1984 | | |
| Phil Collins: Against All Odds (Take a Look at Me Now) | 1984 | Video short | |
| An Officer and a Gentleman | 1982 | | |
| The Idolmaker | 1980 | | |
| Teenage Father | 1978 | Short | |
| Bukowski | 1973 | Documentary | |
| Economic Love-In | 1973 | TV Movie | |
| George and Tammy | 2018 | pre-production | |
| The Comedian | 2016 | | |
| Dangerous Liaisons | 2014 | TV Movie | |
Writer
| Title | Year | Status | Character |
| --- | --- | --- | --- |
| Ray | 2004/I | story | |
| The Idolmaker | 1980 | written by - uncredited | |
| Teenage Father | 1978 | Short writer | |
| Bukowski | 1973 | Documentary writer | |
Actor
| Title | Year | Status | Character |
| --- | --- | --- | --- |
| California Entertainment Weekly | 2005 | TV Series | Hollywood Film Director, Former President of the Directors Guild of America |
| To Grandma with Love | 2003 | Short | Director |
Soundtrack
| Title | Year | Status | Character |
| --- | --- | --- | --- |
| The Comedian | 2016 | arranger: "Siman Tov! U'Mazal Tov!" / writer: "Eddie's Home" | |
Assistant Director
| Title | Year | Status | Character |
| --- | --- | --- | --- |
| Queens Logic | 1991 | second unit director | |
Editor
| Title | Year | Status | Character |
| --- | --- | --- | --- |
| When We Were Kings | 1996 | Documentary | |
Thanks
| Title | Year | Status | Character |
| --- | --- | --- | --- |
| S Is for Stanley | 2015 | Documentary thanks | |
| Hot Flash | 2008 | Documentary special thanks | |
| Budd Boetticher: A Man Can Do That | 2005 | TV Movie documentary special thanks | |
| Some Mother's Son | 1996 | special thanks | |
| Bienvenido-Welcome | 1994 | special thanks | |
Self
| Title | Year | Status | Character |
| --- | --- | --- | --- |
| Becoming Iconic | 2018 | completed | Himself |
| Johnnie Be Good | | announced | Himself |
| Untitled Geraldine Page Documentary | | Documentary post-production | Himself |
| WGN Morning News | 2017 | TV Series | Himself |
| The 69th Annual Tony Awards | 2015 | TV Movie | Himself - Audience Member |
| Il mistero di Dante | 2014 | | Himself |
| CinemAbility | 2013 | Documentary | Himself |
| The American Cinematheque Tribute to Jerry Bruckheimer | 2013 | TV Movie | Himself |
| A Cultural Celebration | 2013 | Documentary short | Himself |
| An Appreciation of Les Blank by Taylor Hackford | 2013 | Documentary short | Himself |
| Parker: Broken Necks and Bloody Knuckles | 2013 | Video short | Himself |
| The Origin of 'Parker' | 2013 | Video short | Himself |
| Who Is 'Parker'? | 2013 | Video short | Himself |
| Bringing the Hunter to Life: The Making of 'Parker' | 2013 | Video short | Himself |
| 70th Golden Globe Awards | 2013 | TV Special | Himself - Audience Member (uncredited) |
| Casting By | 2012 | Documentary | Himself |
| The 69th Annual Golden Globe Awards | 2012 | TV Special | Himself - Audience Member |
| The Late Late Show with Craig Ferguson | 2010 | TV Series | Himself - Guest |
| Ray Charles America | 2010 | Documentary | Himself |
| Hollywood's Best Film Directors | 2010 | TV Series | Himself - Interviewee / Film Director |
| Charlie Rose | 1997-2010 | TV Series | Himself - Guest |
| Up Close with Carrie Keagan | 2010 | TV Series | Himself |
| The View | 2010 | TV Series | Himself |
| Tavis Smiley | 2010 | TV Series | Himself |
| KTLA Morning News | 2010 | TV Series | Himself |
| Doctor Zhivago: A Celebration | 2010 | Video documentary short | Himself |
| The 82nd Annual Academy Awards | 2010 | TV Special | Himself |
| 25th Film Independent Spirit Awards | 2010 | TV Special | Himself |
| The 67th Annual Golden Globe Awards | 2010 | TV Special | Himself - Audience Member |
| Shootout | 2004-2008 | TV Series | Himself |
| Kings of Rock 'n' Roll | 2008 | TV Movie documentary | Himself - Director, 'Hail! Hail! Rock 'n' Roll' |
| E! True Hollywood Story | 2008 | TV Series documentary | Himself |
| Brando: An Icon Is Born | 2008 | Video documentary short | Himself |
| Stanley Kramer: A Man's Search for Truth | 2008 | Video documentary short | Himself |
| The 59th Primetime Emmy Awards | 2007 | TV Special | Himself - Audience Member |
| An Officer and a Gentleman: 25 Years Later | 2007 | Video documentary short | Himself |
| The Music of 'An Officer and a Gentleman' | 2007 | Video documentary short | Himself - Director |
| The 12th Annual Critics' Choice Awards | 2007 | TV Special | Himself |
| The 64th Annual Golden Globe Awards | 2007 | TV Special | Himself - Audience Member (uncredited) |
| Budd Boetticher: An American Original | 2005 | Video documentary | Himself |
| Budd Boetticher: A Man Can Do That | 2005 | TV Movie documentary | Interviewee |
| 36th NAACP Image Awards | 2005 | TV Special | Himself - Winner |
| The 62nd Annual Golden Globe Awards | 2005 | TV Special documentary | Himself - Nominee: Best Motion Picture - Musical or Comedy |
| The 10th Annual Critics' Choice Awards | 2005 | TV Movie documentary | Himself |
| Biography | 2004 | TV Series documentary | Himself |
| Pas de Deux: Making 'White Nights' | 2004 | Video documentary short | Himself |
| 100 Greatest Sexy Moments | 2003 | TV Movie documentary | Himself |
| The Score | 2003 | TV Movie documentary | Himself |
| Bukowski: Born into This | 2003 | Documentary | Himself |
| 8th Annual Screen Actors Guild Awards | 2002 | TV Special | Himself |
| HBO First Look | 2000 | TV Series documentary short | Himself - Director / Producer |
| The 48th Annual Primetime Emmy Awards | 1996 | TV Special | Himself - Audience Member |
| The 67th Annual Academy Awards | 1995 | TV Special | Himself - Audience Member |
| The 46th Annual Primetime Emmy Awards | 1994 | TV Special | Himself - Audience Member |
| The 45th Annual Primetime Emmy Awards | 1993 | TV Special | Himself - Audience Member |
| First Works | 1989 | TV Movie documentary | Himself |
| The Annual Variety Club's Big Heart Awards | 1986 | TV Special | Himself |
Archive Footage
| Title | Year | Status | Character |
| --- | --- | --- | --- |
| Cleanflix | 2009 | Documentary | Himself - Director, Ray |
| The 77th Annual Academy Awards | 2005 | TV Special | Himself |
Awards
Won Awards
| Year | Award | Ceremony | Nomination | Movie |
| --- | --- | --- | --- | --- |
| 2016 | Capri Legend Award | Capri, Hollywood | | |
| 2011 | Filmmaker Award | Cinema Audio Society, USA | | |
| 2007 | Robert B. Aldrich Achievement Award | Directors Guild of America, USA | | |
| 2006 | Grammy | Grammy Awards | Best Compilation Soundtrack Album for Motion Picture, Television or Other Visual Media | Ray (2004) |
| 2005 | Black Reel | Black Reel Awards | Best Film, Drama | Ray (2004) |
| 2005 | Capri Legend Award | Capri, Hollywood | | |
| 2005 | Film Society Award for Lifetime Achievement in Directing | San Francisco International Film Festival | | |
| 1993 | Best Director Award | Tokyo International Film Festival | | Bound by Honor (1993) |
| 1983 | ShoWest Award | ShoWest Convention, USA | Director of the Year | |
| 1979 | Oscar | Academy Awards, USA | Best Short Film, Live Action | Teenage Father (1978) |
| 1979 | CINE Golden Eagle | CINE Competition | Short Films | Teenage Father (1978) |
| 1974 | CINE Golden Eagle | CINE Competition | Documentary | Bukowski (1973) |
Nominated Awards
| Year | Award | Ceremony | Nomination | Movie |
| --- | --- | --- | --- | --- |
| 2005 | Oscar | Academy Awards, USA | Best Motion Picture of the Year | Ray (2004) |
| 2005 | Oscar | Academy Awards, USA | Best Achievement in Directing | Ray (2004) |
| 2005 | Movies for Grownups Award | AARP Movies for Grownups Awards | Best Director | Ray (2004) |
| 2005 | Critics Choice Award | Broadcast Film Critics Association Awards | Best Director | Ray (2004) |
| 2005 | David | David di Donatello Awards | Best Foreign Film (Miglior Film Straniero) | Ray (2004) |
| 2005 | DGA Award | Directors Guild of America, USA | Outstanding Directorial Achievement in Motion Pictures | Ray (2004) |
| 2005 | Golden Satellite Award | Satellite Awards | Best Director | Ray (2004) |
| 1997 | OFTA Film Award | Online Film & Television Association | Best Documentary Picture | When We Were Kings (1996) |
| 1995 | Tokyo Grand Prix | Tokyo International Film Festival | | Dolores Claiborne (1995) |
| 1993 | Tokyo Grand Prix | Tokyo International Film Festival | | Bound by Honor (1993) |
| 1983 | DGA Award | Directors Guild of America, USA | Outstanding Directorial Achievement in Motion Pictures | An Officer and a Gentleman (1982) |
| 1980 | Gold Hugo | Chicago International Film Festival | Best Feature | The Idolmaker (1980) |
Source:
IMDb
,
Wikipedia