• Peter Charles Archibald Ewart Jennings was born in Toronto, Canada and held both Canadian and American nationality.
• He was a journalist, best known for anchoring ABC's show "World News Tonight".
• He gained recognition after his coverage of the Munich Olympics massacre in 197•
• He won 16 Daytime Emmy Awards and two Peabody Awards during his career as a journalist.
• At the time of his death, his net worth was estimated at more than $50 million.

Known for movies
Short Info
| | |
| --- | --- |
| Date Of Birth | July 29, 1938 |
| Died | August 7, 2005, Manhattan, New York City, New York, United States |
| Spouse | Kayce Freed (m. 1997–2005), Kati Marton (m. 1979–1993) |
| Fact | (April 5, 2005) Diagnosed with lung cancer. He had given up smoking for at least 10 years before September 11, 2001 attacks happened, after which he admittedly started smoking again. |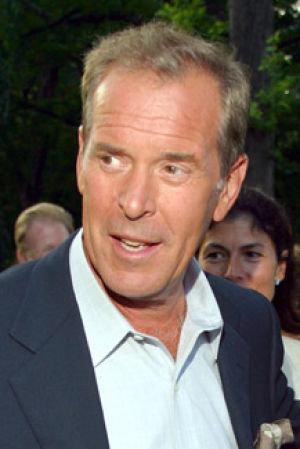 Who was Peter Jennings?
Peter Charles Archibald Ewart Jennings was born in Toronto, Ontario, Canada, on 29 July 1938 – his zodiac sign was Leo, and he held both Canadian and American nationality. He was a journalist who's perhaps still remembered best for the work which he had done for the multi-national commercial broadcast TV network ABC, especially for having anchored their show "World News Tonight".
Early life and education
Peter was raised in Toronto alongside his younger sister Sarah, by their father Charles Jennings who was a radio broadcaster and worked for the Canadian Broadcasting Corporation, and their mother Elizabeth (nee Osborne) who was a housewife.
Peter fell in love with his father's job at a very early age, and was nine years old when he hosted the children's show "Peter's People" for the radio station CBC Radio. Peter's father was on a business trip when his son performed on air for the first time, and was outraged when he found out about it, because he disliked nepotism.
Peter enrolled at Trinity College School when he was 11, and mostly enjoyed playing sports during his time there. He transferred to Lisgar Collegiate Institute after the family had moved to Ottawa, Canada, but dropped out while attending 10th grade; Peter later revealed that this happened because he was bored with studying, and preferred to spend time with girls and reading comic books.
He later attended Carleton University and the University of Ottawa, but dropped out of both.
Early career
Peter began working at the Royal Bank of Canada as a teller when he was 19, but became interested in acting around that time, appearing in amateur plays such as "South Pacific" and "Damn Yankees".
He was 21 when he joined the local radio station CFJR; Peter worked in their news department, and several of his stories were then covered on CBC. He was hired to work at CJOH in 1961, and then got to host his own show "Club Thirteen".
Peter was 24 when hired to work at CTV, and when the US President John F. Kennedy was assassinated on 22 November 1963, Peter was the first Canadian journalist to cover the story; three months after that, he moved to the US and began working at ABC.
Later career
After having been hired by ABC, Peter began anchoring their 15-minute show "Peter Jennings With the News", thus becoming the youngest person to anchor a news show in the US; he had problems adjusting to work in the US, and quit after three years to become a foreign correspondent.
He began working for ABC in Beirut, Lebanon, having established a Middle East bureau there, and became the first American to interview the late Yasser Arafat, former chairman of Palestine Liberation Organization. Peter had also fallen in love while in Beirut, and began dating the Palestinian activist Hanan Ashrawi.
He gained recognition after his coverage of the Munich Olympics massacre in 1972, when eight Palestinian terrorists took nine Israeli Olympic team members hostage, killing two.
The following year saw Peter cover the Yom Kippur War, and he returned to the USA in the second half of 1974, having been invited to anchor the ABC's morning show "AM America", but it was cancelled after close to a year.
Peter became ABC's chief foreign correspondent in November 1975, and was the first US reporter to interview the late Iranian politician and religious leader Ayatollah Khomeini, who was in exile in Paris, France at that time. On 10 July 1978, Peter began co-hosting ABC's "World News Tonight" in London, England.
It was revealed by ABC on 9 August 1983 that Peter had signed a four-year contract with them, and would continue hosting "World News Tonight" by himself; he debuted on 5 September, and it was then that ABC's ratings began to climb.
Peter attracted a lot of attention when he covered the 1986 Space Shuttle Challenger disaster for 11 straight hours, while some of his following notable coverages were the Loma Prieta earthquake in 1989, the Gulf War in 1991, and the Bosnian War between 1992 and 1995.
On 11 September 2001, Peter spent 17 straight hours covering the 9/11 attacks.
He retired three years later, but returned and went on to work for ABC until 1 April 2005, when he anchored "World News Tonight" one last time before his death.
Awards and accolades
Peter won 16 Daytime Emmy Awards and two Peabody Awards during his career as a journalist, while the "Washington Journalism Review" named him Best Anchor four times, in 1988, 1989, 1990 and 1992.
In 2004, Washington State University presented Peter with an Edward R. Murrow Award for Lifetime Achievement in Broadcasting.
In 2005, just eight days before Peter passed away, he learned that he was to be inducted into the Order of Canada; his daughter Elizabeth accepted the insignia in October 2005.
Love life and wife
Peter was married four times. He married his first wife Valerie Godsoe in 1961, following a two-year relationship, but their divorce was finalized on 21 September 1963.
Peter exchanged vows with Anoushka Malauf, a Lebanese photographer, in 1973, but they divorced in 1979.
His third wife was the Hungarian-American author and journalist Kati Marton, whom he married in 1979, and Kati gave birth to their daughter Elizabeth in the same year, while their son Christopher followed in 1982. Peter and Kati divorced in 1993.
He married his fourth wife Kayce Freed in 1997, and they remained together until Peter's death in 2005.
Hobbies and interesting facts
Peter was a bit of an author and with the help of Todd Brewster, he published two books: "The Century for Young People" in 1999 and "In Search of America" in 2002.
Peter was a philanthropist who had donated money and volunteered with numerous charity organizations, while he was mostly focused on working with war veterans and underprivileged children.
He was a lover of animals, and also donated money to animal shelters.
Death
Peter revealed in the first half of the year 2005 that he had been diagnosed with lung cancer, and he died from complications caused by it on 7 August 2005. His remains were cremated and half of them were kept at his Long Island home, while the other half were kept at his second home in the Gatineau Hills, Canada.
Age, height and net worth
Peter was 67 years old at the time of his death, and would've been 83 today. He had short brown hair and brown eyes, his height was 6ft 2ins (1.9m) and he weighed around 175lbs (80kgs).
At the time of his death, Peter's net worth was estimated at more than $50 million.
General Info
| | |
| --- | --- |
| Full Name | Peter Jennings |
| Date Of Birth | July 29, 1938 |
| Died | August 7, 2005, Manhattan, New York City, New York, United States |
| Profession | Journalist, Screenwriter, Newscaster |
| Education | Trinity College School, Lisgar Collegiate Institute, University of Ottawa, Carleton University |
Family
| | |
| --- | --- |
| Spouse | Kayce Freed (m. 1997–2005), Kati Marton (m. 1979–1993) |
| Children | Elizabeth Jennings, Christopher Jennings |
| Parents | Charles Jennings, Elizabeth Osborne Jennings |
| Siblings | Sarah Jennings |
Accomplishments
| | |
| --- | --- |
| Awards | News & Documentary Emmy Award for Outstanding Coverage of a Breaking News Story - Programs, News & Documentary Emmy Award for Outstanding Continuing Coverage of a News Story in a Regularly Scheduled Newscast, News & Documentary Emmy Award for Outstanding Investigative Journalism in a Regularly Sched... |
| Nominations | News & Documentary Emmy Award for Outstanding Investigative Journalism – Long Form, News & Documentary Emmy Award for Outstanding Historical Programming – Long Form, News & Documentary Emmy Award for Outstanding Arts and Culture Programming, News & Documentary Emmy Award for Outstanding Continui... |
| Movies | Ecstasy Rising, Peter Jennings Reports: The Search for Jesus, The Tragedy of the Munich Games, A Line in the Sand: What Did America Win? |
| TV Shows | ABC World News, Peter Jennings Reporting, ABC 2000 Today, CTV National News, Turning Point, To Save Our Schools, To Save Our Children, Sadat: Action Biography, Peter Jennings Reporting: LAPD, 45/85, September 11, 2001 - ABC News Coverage, Capital To Capital, Vietnam: Ten Years Later |
Social profile links
Quotes
| # | Quote |
| --- | --- |
| 1 | Always have a sense of humor about life - you'll need it - but always be courteous to boot. |
Facts
| # | Fact |
| --- | --- |
| 1 | Release of the book, "Peter Jennings: A Reporter's Life" by Kayce Freed Jennings. [November 2007] |
| 2 | Release of his book, "In Search of America" by Peter with Todd Brewster. [2002] |
| 3 | Release of his book, "The Century" by Peter with Todd Brewster. [1998] |
| 4 | Biography in: "The Scribner Encyclopedia of American Lives". Volume 7, 2003-2005, pages 276-278. Farmington Hills, MI: Thomson Gale, 2007. |
| 5 | The only national news anchor to host specials for and with children on a regular basis. They were usually titled "Peter Jennings Answering Children's Questions." Topics included drugs, crime, prejudice, war, and 9/11. |
| 6 | Became the sole anchor of ABC World News Tonight with David Muir (1953) (aka "World News Tonight") on September 5, 1983, following the death of Frank Reynolds. |
| 7 | He was awarded the C.M. (Member of the Order of Canada) on June 29, 2005 for his services to journalism. |
| 8 | Accepted an honorary doctor of law degree from Rider University, then Rider College on January 21, 1968 |
| 9 | Son of pioneer Canadian broadcaster Charles Jennings. |
| 10 | After failing as a 27-year-old anchorman for ABC News, he left the country and lived abroad as a foreign correspondent in Europe and the Middle East for ten years where he made a name for himself as an investigative journalist. He then returned to the anchor desk as a mature newsman. |
| 11 | He had a sister named Sarah. |
| 12 | Owned a chinchilla farm. |
| 13 | (April 5, 2005) Diagnosed with lung cancer. He had given up smoking for at least 10 years before September 11, 2001 attacks happened, after which he admittedly started smoking again. |
| 14 | (May 30, 2003) Became a U.S. citizen. |
| 15 | Attended Carleton University, Rider College and the University of Ottawa. |
| 16 | Chosen by People magazine as one of the 50 Most Beautiful People in the world [1990] |
| 17 | News anchorman |
| 18 | Dropped out of high school in Grade 10 in Canada, and failed to attain the equivalent of a GED. His father owned/managed a TV station, however, and he got his foot in the door that way. |
| 19 | Children: Elizabeth and Christopher |
Pictures
Movies
Writer
| Title | Year | Status | Character |
| --- | --- | --- | --- |
| Peter Jennings Reporting: Breakdown - America's Health Insurance Crisis | 2005 | TV Movie | |
| Peter Jennings Reporting: LAPD | 2004 | TV Movie documentary | |
| Peter Jennings Reporting: How to Get Fat Without Really Trying | 2003 | TV Movie documentary | |
| Peter Jennings Reporting: I Have a Dream | 2003 | TV Movie documentary | |
| Peter Jennings Reporting: In Search of America | 2002 | TV Mini-Series documentary | |
| Peter Jennings Reporting: Bitter Medicine: Pills, Profit and the Public Health | 2002 | TV Movie writer | |
| Minefield: The United States and the Muslim World | 2001 | TV Movie | |
| Peter Jennings Reporting: Dark Horizon - India, Pakistan, and the Bomb | 2000 | TV Movie documentary | |
| ABC New Years Eve Special with Peter Jennings | 1999 | TV Movie writer/creator | |
| Rage and Betrayal: The Lives of Tim McVeigh and Terry Nichols | 1996 | TV Movie | |
| Cover-Up at Ground Zero | 1994 | TV Movie documentary | |
| ABC Turning Point: Kansas City Murder Squad | 1994 | TV Movie documentary | |
| Common Miracles: The New American Revolution in Learning | 1993 | TV Movie documentary | |
| A Line in the Sand: What Did America Win? | 1991 | TV Movie documentary | |
| Worlds in Turmoil | 1989 | TV Movie | |
| 45/85 | 1985 | TV Movie documentary | |
Editorial Department
| Title | Year | Status | Character |
| --- | --- | --- | --- |
| Peter Jennings Reporting: UFOs - Seeing Is Believing | 2005 | TV Movie documentary senior editor | |
| ABC World News Tonight with David Muir | 2005 | TV Series senior editor - 2 episodes | |
| No Place to Hide | 2005 | TV Movie documentary senior editor | |
| Peter Jennings Reporting: The Kennedy Assassination - Beyond Conspiracy | 2003 | TV Movie documentary associate editor | |
Editor
| Title | Year | Status | Character |
| --- | --- | --- | --- |
| Growing Up in the Age of AIDS: An ABC News Town Meeting for the Family - With Peter Jennings | 1992 | TV Movie | |
| Worlds in Turmoil | 1989 | TV Movie | |
Producer
| Title | Year | Status | Character |
| --- | --- | --- | --- |
| ABC New Years Eve Special with Peter Jennings | 1999 | TV Movie producer | |
| Worlds in Turmoil | 1989 | TV Movie producer | |
Miscellaneous
| Title | Year | Status | Character |
| --- | --- | --- | --- |
| America.01 | 2001 | TV Series segment writer | |
| Peter Jennings Reporting: The Search for Jesus | 2000 | TV Movie documentary presenter | |
Thanks
| Title | Year | Status | Character |
| --- | --- | --- | --- |
| Manufacturing Consent: Noam Chomsky and the Media | 1992 | Documentary acknowledgment | |
| The World Is Watching | 1988 | Documentary thanks | |
| One Day in September | 1999 | Documentary thanks | |
Self
| Title | Year | Status | Character |
| --- | --- | --- | --- |
| Phonograph Conversations | 2013 | | Himself |
| 30 for 30 | 2010 | TV Series documentary | Himself |
| Ted Williams | 2009 | TV Movie documentary | Himself (voice) |
| An Unlikely Weapon | 2008 | Documentary | Himself |
| Budapest to Gettysburg | 2007 | Documentary | |
| Loose Change: Final Cut | 2007 | Video documentary | Himself |
| 911 Flatline | 2007 | Video documentary short | Himself |
| Peter Jennings Reporting: Breakdown - America's Health Insurance Crisis | 2005 | TV Movie | Himself |
| Peter Jennings Reporting: UFOs - Seeing Is Believing | 2005 | TV Movie documentary | Himself |
| The Daily Show | 2000-2005 | TV Series | Himself |
| ABC World News Tonight with David Muir | 1986-2005 | TV Series | Himself - Anchor / Himself / Himself - Lead Anchor |
| No Place to Hide | 2005 | TV Movie documentary | Himself - Host |
| The Tony Danza Show | 2005 | TV Series | Himself |
| How's Your News?: On the Campaign Trail | 2004 | TV Movie documentary | Himself |
| Great Performances | 2002-2004 | TV Series | Himself - Host |
| 25th Annual News and Documentary Emmy Awards | 2004 | TV Special | Himself - Presenter |
| Tavis Smiley | 2004 | TV Series | Himself |
| The O'Reilly Factor | 2004 | TV Series | Himself |
| Peter Jennings Reporting: LAPD | 2004 | TV Movie documentary | Himself - Host-Senior Editor |
| Larry King Live | 2002-2004 | TV Series | Himself |
| Peter Jennings Reporting: Ecstasy Rising | 2004 | TV Movie documentary | |
| The Museum of Television & Radio Annual Honors a Salute to Tom Brokaw | 2004 | TV Movie | Himself |
| Journalists: Killed in the Line of Duty | 2003 | TV Movie documentary | Himself (voice) |
| Peter Jennings Reporting: The Kennedy Assassination - Beyond Conspiracy | 2003 | TV Movie documentary | Himself |
| ABC's 50th Anniversary Celebration | 2003 | TV Special documentary | Himself |
| Jim McKay: My World in My Words | 2003 | TV Movie documentary | Himself |
| Peter Jennings Reporting: In Search of America | 2002 | TV Mini-Series documentary | Himself |
| 20/20 | 2002 | TV Series documentary | Himself - Reporter |
| The Tonight Show with Jay Leno | 1996-2002 | TV Series | Himself |
| Late Show with David Letterman | 2001-2002 | TV Series | Himself |
| Peter Jennings Reporting: Homeland | 2002 | TV Movie documentary | |
| July 4th: a Musical Celebration | 2002 | TV Special | Himself |
| ABC 2002 | 2001 | TV Movie documentary | Himself - Host |
| America.01 | 2001 | TV Series | Himself - Anchor |
| Breaking the News | 2001 | TV Movie documentary | Himself |
| The Rosie O'Donnell Show | 1996-2001 | TV Series | Himself |
| ABC News 2001 | 2000 | TV Movie | Himself |
| ESPN SportsCentury | 2000 | TV Series documentary | Himself |
| Peter Jennings Reporting: The Search for Jesus | 2000 | TV Movie documentary | Himself (reporter) |
| ABC 2000: The Millennium | 1999 | TV Movie documentary | Himself - Anchor |
| ABC New Years Eve Special with Peter Jennings | 1999 | TV Movie | Himself - Host |
| Howard Cosell: Telling It Like It Is | 1999 | TV Movie documentary | Himself (1972 Olympic Correspondent, ABC News) |
| The Century: America's Time | 1999 | TV Mini-Series documentary | Himself - Host-Narrator |
| The Century | 1999 | TV Mini-Series documentary | Himself - Host-Narrator |
| Cancer: Race for a Cure | 1998 | TV Movie documentary | Himself - Anchor |
| Late Night with Conan O'Brien | 1998 | TV Series | Himself |
| Divas Live: An Honors Concert for VH1 Save the Music | 1998 | TV Special documentary | Himself - Audience Member (uncredited) |
| Dangerous World: The Kennedy Years | 1997 | TV Movie documentary | Himself - Presenter |
| Frank Capra's American Dream | 1997 | TV Movie documentary | Himself (voice) |
| The Daily Show Year-End Spectacular '97 | 1997 | TV Special | Himself |
| The GQ Men of the Year Awards | 1997 | TV Special | Himself |
| Rage and Betrayal: The Lives of Tim McVeigh and Terry Nichols | 1996 | TV Movie | Himself - Host |
| Turning Point | 1996 | TV Series documentary | Himself - Host |
| Hiroshima: Why the Bomb Was Dropped | 1995 | TV Movie documentary | Himself - Presenter |
| Howard Stern | 1994-1995 | TV Series | Himself |
| Cover-Up at Ground Zero | 1994 | TV Movie documentary | Himself - Host |
| ABC Turning Point: Kansas City Murder Squad | 1994 | TV Movie documentary | Himself |
| The Last Party | 1993 | Documentary | Himself |
| A National Town Meeting: Who Is Ross Perot? | 1992 | TV Movie | Himself - Host |
| Growing Up in the Age of AIDS: An ABC News Town Meeting for the Family - With Peter Jennings | 1992 | TV Movie | Himself - Host |
| A Line in the Sand: War or Peace? | 1991 | TV Movie documentary | Himself - Anchor |
| Schwarzkopf: How the War Was Won | 1991 | Video documentary | Himself - Anchor |
| A Line in the Sand: What Did America Win? | 1991 | TV Movie documentary | Himself |
| Carnegie Hall: Live at 100 | 1990 | TV Movie documentary | Himself - Host |
| This Reporter | 1990 | TV Mini-Series documentary | Himself |
| American Masters | 1990 | TV Series documentary | Himself |
| Only the News That Fits | 1989 | Documentary | Himself - ABC News anchor |
| Worlds in Turmoil | 1989 | TV Movie | Himself - Anchor |
| The AIDS Quarterly | 1989 | TV Series | Himself - Host |
| 5th Annual TV Academy Hall of Fame | 1989 | TV Special | Himself |
| Beyond the Cold War: The Risk and the Opportunity | 1989 | TV Movie documentary | Himself - Anchor |
| JFK Remembered | 1988 | TV Movie documentary | Himself - Host |
| 1988 Presidential Debates | 1988 | TV Series | Himself - Panelist |
| The World Is Watching | 1988 | Documentary | Himself (ABC News, meets with Miguel D'Escoto) |
| We the People | 1987 | TV Mini-Series documentary | Himself |
| Liberty Weekend | 1986 | TV Special documentary | Himself - Host |
| 45/85 | 1985 | TV Movie documentary | Himself |
| To Save Our Schools, to Save Our Children | 1984 | TV Movie documentary | Anchor |
| XVlll Summer Olympic Games Los Angeles | 1984 | TV Movie | Himself |
| Good Morning America | 1975 | TV Series | Himself - News Anchor |
| ABC's Wide World of Sports | 1971 | TV Series | Himself |
| The Joey Bishop Show | 1967 | TV Series | Himself |
| Bright and Early | 1966 | TV Series | Himself - Newsreader |
| Telescope | 1965 | TV Series documentary | Himself - Guest |
| Issues and Answers | 1965 | TV Series | Himself |
| CTV National News | 1961 | TV Series | Himself |
Archive Footage
| Title | Year | Status | Character |
| --- | --- | --- | --- |
| 13th | 2016 | Documentary | Himself (uncredited) |
| The Eighties | 2016 | TV Mini-Series documentary | Himself - ABC News |
| 20/20 | 2015 | TV Series documentary | Himself - News Anchor |
| The Seventies | 2015 | TV Series documentary | Himself - ABC News |
| Stossel | 2014 | TV Series | Himself |
| Retro Report | 2013 | TV Mini-Series | Himself - Reporter |
| Big Miracle | 2012 | | Himself (uncredited) |
| Breakthrough Energy Movement Conference 2012 | 2012 | TV Series | Himself |
| Reagan | 2011 | Documentary | Himself - ABC News |
| Miss Representation | 2011 | Documentary | Himself |
| Loose Change 9/11: An American Coup | 2009 | Video documentary | Himself - ABC Evening News Anchor |
| Memòries de la tele | 2009 | TV Series | Himself |
| 911 Taboo: The WTC Plane Fraud | 2008 | Video documentary short | Himself (uncredited) |
| 911 Amateur | 2007 | Video documentary short | Himself |
| Ghosts of Abu Ghraib | 2007 | Documentary | Himself |
| ESPN Outside the Lines Sunday | 2006 | TV Series | Himself - ABC News Anchor |
| 911 Mysteries Part 1: Demolitions | 2006 | Video documentary | Himself (uncredited) |
| Iraq for Sale: The War Profiteers | 2006 | Documentary | Himself - Newscaster |
| The Top 5 Reasons You Can't Blame... | 2005 | TV Series | Himself |
| Larry King Live | 2005 | TV Series | Himself |
| 60 Minutes | 2005 | TV Series documentary | Himself - News Anchor (segment "Andy Rooney") |
| The 57th Annual Primetime Emmy Awards | 2005 | TV Special | Himself - Special Memorial Tribute |
| JFK: Breaking the News | 2004 | TV Movie documentary | Himself |
| Celsius 41.11: The Temperature at Which the Brain... Begins to Die | 2004 | Documentary | Himself |
| Outfoxed: Rupert Murdoch's War on Journalism | 2004 | Documentary | Himself |
| Fahrenheit 9/11 | 2004 | Documentary | Himself (uncredited) |
| Live from Baghdad | 2002 | TV Movie | Himself (uncredited) |
| The Beatles Revolution | 2000 | TV Movie documentary | Himself |
| ESPN SportsCentury | 2000 | TV Series documentary | Himself |
| One Day in September | 1999 | Documentary | Himself |
| Fear & Favor in the Newsroom | 1996 | Documentary | Himself |
| Inside the White House | 1995 | TV Movie documentary | Himself (uncredited) |
| Spin | 1995 | Documentary | Himself |
| Manufacturing Consent: Noam Chomsky and the Media | 1992 | Documentary | Himself (uncredited) |
| The Panama Deception | 1992 | Documentary | Himself (uncredited) |
| ABC's Wide World of Sports 30th Anniversary Special | 1991 | TV Movie | Himself |
Awards
Won Awards
| Year | Award | Ceremony | Nomination | Movie |
| --- | --- | --- | --- | --- |
| 2006 | Emmy | News & Documentary Emmy Awards | Outstanding Investigative Journalism in a Regularly Scheduled Newscast | ABC Evening News (1953) |
| 2006 | Emmy | News & Documentary Emmy Awards | Outstanding Continuing Coverage of a News Story in a Regularly Scheduled Newscast | ABC Evening News (1953) |
| 2000 | TV Guide Award | TV Guide Awards | Favorite News Personality | |
| 2000 | Emmy | News & Documentary Emmy Awards | Outstanding News and Documentary Program Achievement - Programs & Segments | ABC 2000: The Millennium (1999) |
| 1993 | Award of Excellence | Banff Television Festival | | |
| 1991 | TCA Award | Television Critics Association Awards | Outstanding Achievement in Children's Programming | For "War in the Gulf: Answering Children's Questions". |
Nominated Awards
| Year | Award | Ceremony | Nomination | Movie |
| --- | --- | --- | --- | --- |
| 2006 | Emmy | News & Documentary Emmy Awards | Outstanding Coverage of a Breaking News Story in a Regularly Scheduled Newscast | ABC Evening News (1953) |
| 2006 | Emmy | News & Documentary Emmy Awards | Outstanding Investigative Journalism - Long Form | No Place to Hide (2005) |
| 2006 | Emmy | News & Documentary Emmy Awards | Best Story in a Regularly Scheduled Newscast | ABC Evening News (1953) |
| 2006 | Emmy | News & Documentary Emmy Awards | Outstanding Continuing Coverage of a News Story - Long Form | Peter Jennings Reporting: Breakdown - America's Health Insurance Crisis (2005) |
| 2005 | Emmy | News & Documentary Emmy Awards | Outstanding Investigative Journalism - Long Form | Peter Jennings Reporting: From the Tobacco File: Untold Stories of Betrayal and Neglect (2004) |
| 2003 | Emmy | Business and Financial Reporting Emmy Awards | Outstanding Coverage of a Current Business News Story | ABC Evening News (1953) |
| 2001 | TV Guide Award | TV Guide Awards | News Person of the Year | |
| 1969 | Emmy | Primetime Emmy Awards | Outstanding Achievement within Regularly Scheduled News | ABC Evening News (1953) |
Source:
IMDb
,
Wikipedia