• Born in Hollywood, Los Angeles, California, on 17 July 1978
• Known for roles in movies such as "Mulholland Drive", "Evolution" and "What Lies Beneath"
• Comes from a long line of successful actors and actresses
• Has a net worth of approximately $2 million
• Not active on social media but can be found on Twitter with 3,000 followers

Known for movies
Short Info
| | |
| --- | --- |
| Net Worth | $2 million |
| Date Of Birth | July 17, 1978 |
| Spouse | Charlie Hunnam |
| Fact | Cousin of Holly Payne. |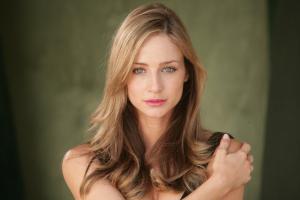 Who is Katherine Towne?
Born under the water sign of Cancer, on 17 July 1978, in Hollywood, Los Angeles, California, Katherine Payne Towne is a 41-year-old American actress, best known for roles in movies such as "Mulholland Drive", "Evolution" and "What Lies Beneath". Despite achieving great success in her early 20s, Katharine became even more famous through her controversial and short-lived marriage to actor Charlie Hunnam. While her last acting credit was way back in 2012, Towne still remains relevant as one of the biggest 'what ifs?' in Hollywood's recent history. In spite of being talented, she never really cared much for acting. Instead of chasing roles that she wanted, Katharine preferred to use her talents and assume smaller parts. This also might have something to do with the fact that ten of her family members are accomplished actors, with the most notable being Robert Towne, her Academy Award-winning father.
Charlie Hunnam and Katharine Towne, first wife.(25 July 1999 – 2002) (divorced) #SOA #Samcro #SonsOfAnarchy #CharlieHunnam #menofmayhem #FX #SamCrow #reapercrew #redwoodoriginal Sons of Anarchy Nomads Spain

Posted by Sons of Anarchy Nomads Spain on Thursday, October 23, 2014
Family: A Long Line of Talented Actors
The fact that Katharine grew up in the epicenter of entertainment isn't surprising at all. She comes from a long line of successful actors and actresses. Her step-grandfather was none other than Charles Lededer, the late superstar director and writer, and one of the most influential men in 1940s and '50s Hollywood. He was married to equally famous Anne Shirley and Virginia Nicolson, both of whom have proven to be a great influence on Katharine since the beginning of her career. Shirley, her grandmother was married to one of the most attractive men of his time, the legendary John Payne.
He was known for his exceptional singing and malleability, allowing him to reach superstardom with movies such as "Miracle on 34th Street", "Love on Toast" and other major early 20th century movies. Gloria DeHaven and Adrian Scott are her ex-step-grandparents. Her mother Julie Payne, a popular actress, and Robert Town, her father, were the ones to influence young Katharine the most. She also cites her cousin Holly Payne and half-sister Chiara Town as great sources of inspiration. With a family like this, acting was Towne's destiny, as she couldn't escape show business even in the comfort of her own home.
Early Life and Education: Growing Up in Hollywood
Katharine had no choice but to test her acting talents. From an early age,she would accompany her parents and other relatives to photo shoots, award ceremonies and movie premieres. In kindergarten, she started taking acting classes and perfecting her craft. Play after play, the next great thing in the Towne-Payne family improved in her future craft. There is not much information regarding the rest of her childhood, most likely because she was surrounded by celebrity relatives, who did everything they could to shield her from unwanted attention. As for her education, she first attended an unspecified local high school in her birthplace, from where she matriculated in 1996. There is no information pertaining to whether she ever pursued a degree, and thus she is generally believed not to possess an education further than high school.
Career Beginnings: Girl, Without Limits, M.Y.O.B. and More
Katharine made her acting debut at the age of 20, in a comedy about an honors student who decides to become rebellious and explore the wonders of Oregon's rock music scene. Even though this 1998 movie wasn't a success at the box-office, it was important for Katharine because she had finally started being noticed by producers and directors. 1999 was also a big year for Towne, as she accumulated six acting credits, which is amazing for someone who had barely a year of experience under her belt. "She's All That", "Go", "But I'm a Cheerleader" and "Mulholland Drive" were the perfect introductory credits for Katharine to get a feel for her desired character type, and other details concerning her vocation. 2000 saw her assume her first recurring role, as Riley Veatch in "M.Y.O.B", a quickly discontinued comedy series about a teen in search of her mother, and her relationship with an uptight aunt whom she meets along the way.
From Superstardom to Anonymity: What Lies Beneath, Evolution, Mulholland Drive and More
In the mid 2000s there was just no stopping Katharine Towne. She was at the top of her game, especially in 2000 and 2001, when she scored important roles in movies such as "What Lies Beneath", which is still considered one of her best roles. 2001 saw her with six acting credits, among which the most important was a supporting part in David Lynch's critically acclaimed thriller, "Mulholland Drive". With "Evolution" and "Close to Home", she concluded a 12-month streak of appearances, widely praised roles, and so gaining valuable experience.
However, Katharine refused to rest. "Scream at the Sound of the Beep" and "The Anarchist Cookbook" were two other important movies to her, but some consider "Easy Six" and "Looking for Sunday" better choices when it comes to the crown jewel of Towne's extensive portfolio. After 2006, she slowed down a bit in terms of activity, with smaller parts in several quality titles. Her last credit was in 2012, and there have been no clues about her current career-related intentions. Rumors have it that she became a workaholic and that her health suffered due to the myriad of roles she assumed from 1999 to 2003.
Personal Life: Is Katharine Towne Married? Does She Have Children?
As for Katharine's love life, there is no information available on her current relationship status. She hasn't been seen in any particular male company in recent years, mostly due to her insistence on keeping this part of her life private. Before being single and free to explore her romantic interests, she was married to famous actor and writer Charlie Hunnam – their love story began in 1999 when the two met on the set of "Dawson's Creek". The relationship soon spiraled out of control, as Hunnam apparently realized that this was the first time he had been in love.
Katharine and the British actor eloped after just three weeks of dating, tying the knot at the end of 1999. With a lot of drama and controversy surrounding the whole saga, the couple filed for divorce in 2002. Charlie was open about his first experience with entering matrimony, citing the period as 'terrible, painful and expensive'. Unlike him, Katharine wasn't eager to air their dirty laundry, and has stayed quiet, especially now when she's not active in acting circles.
Body Measurements: How Tall is Katharine Towne?
Katharine Towne is 5ft 7ins (170cm) tall, weighs approximately 125lbs (57kgs), and her vital statistics are 36-24-34. With blonde hair and unusually green eyes, this beauty was proclaimed one of the most beautiful women in Hollywood on several occasions.
Net Worth: How Rich is Katharine Towne?
Have you ever wondered how affluent Katharine really is? According to authoritative sources, she has a net worth of approximately $2 million , as of mid-2019, accumulate by appearing in a large number of differing movies and TV shows at the beginning of the last decade. This streak of critically acclaimed roles allowed her to be set for life, with a formidable amount of money.
Social Media Presence
Thanks to the ever expanding grasp that social media has on worldwide audiences, it is in the best interests of most celebrities to keep their fans informed about their activities and thus maintain and potentially increase their ratings and profit. However, it doesn't appear as though Katharine is at all preoccupied with maintaining her involvement in this trend, seeing as her presence on social networks is all but ubiquitous at the moment. She doesn't have Facebook or Instagram accounts, however, you can find her on Twitter, and become one of her 3,000 followers.
General Info
| | |
| --- | --- |
| Full Name | Katharine Towne |
| Net Worth | $2 million |
| Date Of Birth | July 17, 1978 |
| Profession | Actor |
| Nationality | American |
Family
| | |
| --- | --- |
| Spouse | Charlie Hunnam |
| Parents | Robert Towne, Julie Payne |
| Siblings | Chiara Towne |
Accomplishments
| | |
| --- | --- |
| Movies | Mulholland Drive, What Lies Beneath, Easy Sex, Blades of Glory, Sol Goode, But I'm a Cheerleader, The In Crowd, She's All That, The Anarchist Cookbook, Evolution, Something New, Ben Banks, LD 50 Lethal Dose, Mulholland Dr., The Bachelor, Dingle, Barry, Without Limits, Sweet Home Alabama, Town & Coun... |
| TV Shows | Tell Me You Love Me, M.Y.O.B. |
Social profile links
Facts
Pictures
Movies
Actress
| Title | Year | Status | Character |
| --- | --- | --- | --- |
| Beauty and the Least: The Misadventures of Ben Banks | 2012 | | Erin Parker |
| The Aquabats! Super Show! | 2012 | TV Series | Dr. Eva Mudlark |
| Blur | 2011/I | | Sarah |
| CSI: NY | 2011 | TV Series | Tessa James |
| Amar | 2009 | | Diane |
| Tell Me You Love Me | 2007 | TV Series | Mason |
| Blades of Glory | 2007 | | Female Sex Addict (as Katherine Towne) |
| Looking for Sunday | 2006 | | Elizabeth |
| Something New | 2006/I | | Leah Cahan |
| Barry Dingle | 2005 | | Joanna Wojohowsky |
| Mr. Dramatic | 2005 | Short | Elizabeth |
| Evil Remains | 2004 | | Interviewer (uncredited) |
| LD 50 Lethal Dose | 2003 | | Helen |
| Easy Six | 2003 | | Sally Iverson |
| Sol Goode | 2003 | | Chloe |
| Splitsville | 2003 | TV Movie | |
| Scream at the Sound of the Beep | 2002 | | Samantha |
| The Anarchist Cookbook | 2002 | | Jody |
| Close to Home | 2001 | TV Movie | Frannie |
| Longshot | 2001 | unconfirmed | |
| Undeclared | 2001 | TV Series | Rebecca |
| Evolution | 2001 | | Nadine |
| Mulholland Dr. | 2001 | | Cynthia |
| Town & Country | 2001 | | Holly |
| The Near Future | 2000 | TV Movie | Sal |
| What Lies Beneath | 2000 | | Caitlin Spencer |
| The In Crowd | 2000 | | Morgan |
| M.Y.O.B. | 2000 | TV Series | Riley Veatch |
| The Bachelor | 1999 | | Monique |
| Buffy the Vampire Slayer | 1999 | TV Series | Sunday |
| But I'm a Cheerleader | 1999 | | Sinead |
| Go | 1999 | | Becky |
| She's All That | 1999 | | Savannah |
| Mulholland Dr. | 1999 | TV Movie | Cynthia |
| Without Limits | 1998 | | Coed #1 |
| Girl | 1998 | | Marjorie |
Source:
IMDb
,
Wikipedia