• George Wendt is an American Primetime Award-nominated actor, known for his role as Norm Peterson in the TV comedy-drama series "Cheers" (1982-1993).
• He was born in Chicago, Illinois, to a US Navy officer father and of Irish and German ancestry.
• He was part of the impov comedy group The Second City before making his on-screen debut in 1978.
• He is married to actress Bernadette Birkett, with whom he has three children.
• He has a net worth of $45 million as of early 2020.

Known for movies
Short Info
| | |
| --- | --- |
| Net Worth | $45 million |
| Date Of Birth | October 17, 1948 |
| Spouse | Bernadette Birkett |
| Fact | Children: Hilary Wendt (b. 1985), Joe Wendt (b. 1987) and Daniel Wendt (b. 1990) with Bernadette Birkett. |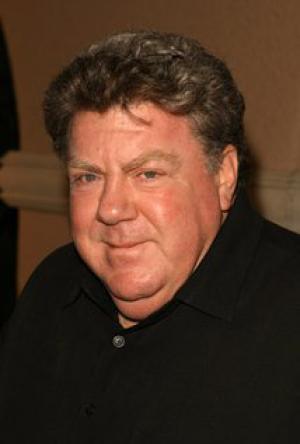 Who is George Wendt?
George Wendt is an American Primetime Award-nominated actor, who initially gained fame as Norm Peterson in the TV comedy-drama series "Cheers" (1982-1993). In addition another popular appearance was his role of Harry Finley in the sci-fi romantic drama film "Forever Young".
George Wendt Wiki: Age, Childhood, and Education
Born George Robert Wendt III on the 17th October 1948, in Chicago, Illinois USA, he is the son of Loretta Mary and her husband, George Robert Wendt. His father was a US Navy officer, and was then in the real estate industry.
Of Irish and German ancestry, George is the grandchild of Tom Howard, the photographer who took the infamous photo of Ruth Snyder in the electric chair. George has a sister, Kathryn, who is the mother of the famous actor and comedian, Jason Sudeikis.
George went to Campion High School in Prairie du Chien, Wisconsin, after which he enrolled at the University of Notre Dame; however, he was expelled following a 0.00 GPA in the first semester, but after that short stint, George enrolled at the Jesuit Rockhurst College in Kansas City, Missouri, and eventually earned a BA degree in economics.
Career Beginnings
Before George made his on-screen debut, he was a part of the impov comedy group The Second City; he started as a floor sweeper, but eventually got his acting debut on stage. Gradually, he became encouraged enough to try himself on screen, and made his debut in the film "A Wedding" in 1978. Although he was just an extra, it was still a start, and he continued with minor roles in such films as "Somewhere in Time" and "My Bodyguard", both in 1980.
Cheers to this epic reunion of @kirstiealley, @RheaPerlman, @Dratzenberger, and George Wendt on #TheGoldbergs! #CastFromThePast pic.twitter.com/sSaXzsiHza

— The Goldbergs (@TheGoldbergsABC) September 16, 2019
Rise to Stardom
In 1982 George was chosen for what turned out to be the most popular role in his entire career, as Norm Peterson in the TV comedy series "Cheers". The show lasted until 1993 and George appeared in all 270 episodes of the Golden Globe Award-winning series. He became the national star thanks to his role, and subsequently portrayed the same character in several TV shows, and gave voice in animated shows, such as "St. Elsewhere" (1985), "Wings" (1990), and "The Simpsons" (1994), among others.
George received six Primetime Emmy Award nominations for his work on the "Cheers", but the actual award eluded him every time. Concurrently George worked on several other projects, including the action-adventure film "Dreamscape" (1984), starring Dennis Quaid, Max von Sydow, and Christopher Plummer, while in 1985 he starred in the fantasy horror film "House" (1985), and joined Michael Keaton and Gedde Watanabe in the comedy-drama film "Gung Ho" in 1986.
Continual Success
After the end of "Cheers", George continued to line up successful roles; first, he starred in the television comedy film "Hostage for a Day", and then started his own comedy series, "The George Wendt Show" (1995).
In the second half of the decade, George didn't have much success, as he featured in a few not so successful projects, such as "Space Truckers" (1996), and "Rupert's Land" (1998). George began the new millennium with a role in the romantic comedy-drama film "Wild About Harry" (2000), and also featured in the drama film "The Prime Gig", starring Vince Vaughn, Julia Ormond, and Ed Harris. The following year he had several projects on his plate, including as Tom Robertson in the film "Robertson's Greatest Hits", and the role of Howard in the television comedy-drama film "Strange Relations" (2001).
Furthermore, he joined the cast of the TV series "Sabrina, the Teenage Witch" (2001-2002) as Mike Shelby in six episodes. In 2006, George was Santa Claus in the fantasy-comedy film "Santa Baby", but since then, George has struggled to acquire new successful screen roles.
Unsuccessful Years on Screen
George became more focused on stage work, didn't put much effort into his on-screen career, not having much success until recently, when he featured in the comedy-drama film "The Climb" in 2019, with Michael Angelo Covino, Kyle Marvin, and Gayle Rankin in the lead roles.
Also, he appeared in the action-horror film "VFW", with Martin Kove, William Sadler, and Stephen Lang in the lead roles. George is now working on several films, including the comedy "Stealing a Survivor", scheduled for release late in 2020.
Stage Work
In addition to his extensive work on television series and films, George has also showcased his skills on stage; some of the most popular plays in which he appeared include "Art" in 1998, which was his Broadway debut, then "Hairspray" (2002), "Elf- The Musical" (2010), and "Breakfast at Tiffany's" (2013), among others.
George Wendt Net Worth, Height, Weight, and Appearance
George has made more than 155 film and TV appearances, and his additional work in theaters has also added to his wealth. So, if you wondered, George Wendt's net worth is estimated at $45 million as of early 2020.
George is known for his struggle with weight, but according to sources, he now weighs around 275lbs ~ 124kgs, while at one time of his career he was 383lbs ~ 173kg. He stands at 5ft 8ins (1.73m) tall, and has brown eyes and brown hair.
George Wendt Personal Life, Marriage, Wife, Children
George hasn't been hiding his life from the media and his struggle with weight is an open book; two years ago he reached the limit and is slowly losing pounds. George is a married man, and his wife is Bernadette Birkett; the two have been married since the 8th July 1978 and they have three children. His wife is an actress as well and is best known to the world as Jackie Schumaker in the TV series "It's Garry Shandling's Show" (1986-1990).
General Info
| | |
| --- | --- |
| Full Name | George Wendt |
| Net Worth | $45 million |
| Date Of Birth | October 17, 1948 |
| Height | 1.73 m |
| Profession | Actor, Singer |
| Education | Campion High School, University of Notre Dame, Rockhurst University |
| Nationality | American |
Family
| | |
| --- | --- |
| Spouse | Bernadette Birkett |
| Children | Hilary Wendt, Joe Wendt, Daniel Wendt |
| Parents | George Robert Wendt, Loretta M. Wendt |
| Siblings | Mary Ann Wendt, Marti Doherty, Tom Wendt, Paul Wendt, Nancy Wendt Healy, Loretta Jolivette, Kathryn Sudeikis, Karen Wendt |
Accomplishments
| | |
| --- | --- |
| Nominations | Primetime Emmy Award for Outstanding Supporting Actor in a Comedy Series, Genie Award for Best Performance by an Actor in a Supporting Role |
| Movies | Forever Young, Fletch, Guilty by Suspicion, Man of the House, Gung Ho, Outside Providence, Dreamscape, The Little Rascals, Spice World, Santa Baby, Santa Buddies, Lakeboat, King of the Ants, No Small Affair, House, Teddy Bears' Picnic, Somewhere in Time, Merry In-Laws, The Prime Gig, Thief of Hearts... |
| TV Shows | Modern Men, The Naked Truth, The George Wendt Show, Cheers, Making the Grade |
Social profile links
Quotes
| # | Quote |
| --- | --- |
| 1 | Improvising is best left to those who really love it. Improvising itself is kind of fun, but the apprehension before the improv is not. I don't think that fast; I can't write that fast. Some people can look at a bunch of suggestions and can come up with a premise, but that was never my long suit. |
Facts
| # | Fact |
| --- | --- |
| 1 | Opened in the play, "12 Angry Men" in Dallas, co-starring Richard Thomas. [February 2007] |
| 2 | Playing Edna Turnblad in Hairspray on Broadway [March 2008] |
| 3 | He is of German (from his paternal grandfather) and Irish descent. |
| 4 | Uncle of Jason Sudeikis, Kristen Sudeikis and Lindsay Sudeikis. |
| 5 | Children: Hilary Wendt (b. 1985), Joe Wendt (b. 1987) and Daniel Wendt (b. 1990) with Bernadette Birkett. |
| 6 | Brother-in-law of Joe Birkett. |
| 7 | Is an avid Notre Dame football fan. Always attends the Notre Dame-vs.-USC game when held in Pasadena, California, every two years. |
| 8 | In a tribute George wrote for the Second City book, he said that when he joined Second City, it wasn't directly through the troupe as a performer. He had studied the shows for a while and befriended an employee whom he asked about joining. She told him to show up after a performance one day in the afternoon, which he subsequently did. The stage area was littered with cigarette butts, when the woman handed him a broom and said "Welcome to the theater, kid." |
| 9 | Along with Ted Danson and Rhea Perlman, he is one of only three actors to appear in all 273 episodes of Cheers (1982). |
| 10 | Along with John Ratzenberger, Richard Belzer and Paul Fusco, he is one of only four actors to play the same character (Hilary Norman 'Norm' Peterson) on six different shows: Cheers (1982), Frasier (1993), Wings (1990), St. Elsewhere (1982), The Tortellis (1987) and The Simpsons (1989). He has appeared in episodes of all six series with John Ratzenberger. |
| 11 | Has played Norm Peterson on seven different shows: Cheers (1982), St. Elsewhere (1982), The Tortellis (1987), The Simpsons (1989), Wings (1990), Frasier (1993), and Family Guy (1999). |
| 12 | Wendt's maternal grandfather was Tom Howard, a photographer for the Washington bureau of P & A Photographs, who took one of the most famous news photos ever: of murderess Ruth Snyder as she was executed at Sing Sing Prison on January 12, 1928. He modified his miniature plate camera with a long shutter release, then smuggled it into the witness room by strapping it onto his left ankle. The photo was on the front page of the next morning's New York Daily News under the headline: DEAD! The camera is at the Smithsonian Institution. |
| 13 | Attended University of Notre Dame in South Bend, Indiana for 2 years. |
| 14 | Graduate of Rockhurst College (now known as Rockhurst University) in Kansas City, MO. |
| 15 | Played Macaulay Culkin's father in Michael Jackson's video 'Black or White'. |
Pictures
Movies
Actor
| Title | Year | Status | Character |
| --- | --- | --- | --- |
| The Independents | 2016/I | post-production | Eduardo |
| Wake Up America! | 2016 | | Richard |
| Childrens Hospital | 2016 | TV Series | Governor Jasper Ruth |
| Clipped | 2015 | TV Series | Buzzy |
| Franklin & Bash | 2014 | TV Series | Henry 'Hank' Shae |
| Verdene and Gleneda | 2014 | TV Series short | Uncle Beanie |
| Kirstie | 2014 | TV Series | Duke |
| Portlandia | 2013 | TV Series | George Heely |
| Merry In-Laws | 2012 | TV Movie | Mr. Claus |
| A Christmas Wedding Date | 2012 | TV Movie | Mr. Destiny |
| Kickin' It | 2012 | TV Series | Uncle Blake |
| The Seven Year Hitch | 2012 | TV Movie | Mr. Henderson |
| Harry's Law | 2011 | TV Series | Franklin Chickory |
| Hot in Cleveland | 2011 | TV Series | Yoder |
| The Stay-At-Home Dad | 2010 | TV Series | Gerard Gold |
| Ghost Whisperer | 2010 | TV Series | George the Plumber |
| Less Than Kind | 2010 | TV Series | Tiny |
| Cubed | 2010 | TV Series | George Wendt |
| Santa Buddies | 2009 | Video | Santa Claus |
| Opposite Day | 2009 | | Corporate Exec #1 |
| Family Guy | 2007-2009 | TV Series | Norm Peterson |
| A Colbert Christmas: The Greatest Gift of All! | 2008 | TV Movie | Santa |
| Bryan Loves You | 2008 | | Mr. Flynn |
| Unnatural Causes | 2008 | | Chuck |
| The Green Green Grass | 2007 | TV Series | Cliff Cooper |
| Larry the Cable Guy's Christmas Spectacular | 2007 | TV Movie | Santa Claus |
| Saturday Morning | 2007 | | Harold |
| LA Blues | 2007 | | Mickey |
| Imperfect Union | 2007 | TV Movie | Duke |
| Guy Walks Into a Bar | 2006 | TV Movie | |
| Santa Baby | 2006 | TV Movie | Santa Claus |
| Masters of Horror | 2006 | TV Series | Harold Thompson |
| Modern Men | 2006 | TV Series | Tug Tug Clarke |
| The Life Coach | 2005 | | George |
| Kids in America | 2005 | | Coach Thompson |
| Edmond | 2005 | | Pawn Shop Owner |
| As Seen on TV | 2005 | Short | Donald |
| George Lopez | 2004 | TV Series | Ed |
| Rock Me, Baby | 2004 | TV Series | Monty |
| House of Dreams | 2004 | TV Series | Host |
| Saturday Night Live | 1991-2003 | TV Series | Bob Swerski |
| King of the Ants | 2003/I | | Duke Wayne |
| My Dinner with Jimi | 2003 | | Bill Uttley |
| Frasier | 2002 | TV Series | Norm Peterson |
| Sabrina, the Teenage Witch | 2001-2002 | TV Series | Mike Shelby |
| Teddy Bears' Picnic | 2002 | | General Edison 'Pete' Gerberding |
| Becker | 2002 | TV Series | Frank |
| Robertson's Greatest Hits | 2001 | TV Movie | Tom Robertson |
| Strange Relations | 2001 | TV Movie | Howard |
| Odessa or Bust | 2001 | Short | The Chef |
| Prairie Dogs | 2001 | Short | Actor |
| The Gift of the Magi | 2001 | Short | Shopkeeper |
| Wild About Harry | 2000 | | Frankie |
| The Prime Gig | 2000 | | Archie |
| The Pooch and the Pauper | 2000 | TV Movie | Sheldon Sparks |
| The List | 2000 | TV Series | Guest Host |
| Lakeboat | 2000 | | First Mate Collins |
| Garage: A Rock Saga | 2000 | | Pitching Coach |
| Madigan Men | 2000 | TV Series | Carl |
| Outside Providence | 1999 | | Joey |
| Alice in Wonderland | 1999 | TV Movie | Fred Tweedledee |
| Rupert's Land | 1998 | | Ivan Bloat |
| Alien Avengers II | 1998 | TV Movie | Charlie |
| Dennis the Menace Strikes Again! | 1998 | Video | Policeman (uncredited) |
| Anarchy TV | 1998 | | Abbey Archer |
| Alien Avengers | 1997 | TV Movie | Charlie |
| Spice World | 1997 | | Film Producer |
| The Lovemaster | 1997 | | Therapist |
| The Price of Heaven | 1997 | TV Movie | Sam |
| The Naked Truth | 1997 | TV Series | Les Polanski |
| Spin City | 1996 | TV Series | Dan Donaldson |
| Space Truckers | 1996 | | Keller |
| Bye Bye Birdie | 1995 | TV Movie | Harry MacAfee |
| Shame II: The Secret | 1995 | TV Movie | Mac |
| Columbo | 1995 | TV Series | Graham McVeigh |
| Man of the House | 1995 | | Chet Bronski (Chief Running Horse) |
| The George Wendt Show | 1995 | TV Series | George Coleman |
| The Simpsons | 1994 | TV Series | Norm Peterson |
| The Little Rascals | 1994 | | Lumberyard Clerk |
| The Larry Sanders Show | 1994 | TV Series | George Wendt |
| Hostage for a Day | 1994 | TV Movie | Warren Kooey |
| Dangerous: The Short Films | 1993 | Video | Father ('Black or White' video) |
| The Building | 1993 | TV Series | Cappucino Guy |
| Cheers | 1982-1993 | TV Series | Norm Peterson |
| Bob | 1993 | TV Series | George Wendt |
| Forever Young | 1992 | | Harry Finley |
| Roc | 1992 | TV Series | Stan Mason |
| Michael Jackson: Black or White | 1991 | Video short | Father |
| Tales from the Crypt | 1991 | TV Series | Mr. Crosswhite |
| Guilty by Suspicion | 1991 | | Bunny Baxter |
| Wings | 1990 | TV Series | Norm Peterson |
| Masters of Menace | 1990 | | Dr. Jack Erheart |
| Walt Disney's Wonderful World of Color | 1990 | TV Series | Norm Peterson |
| Cranium Command | 1989 | Short | Stomach |
| Day by Day | 1989 | TV Series | Stan |
| Never Say Die | 1988 | | Mr. Witten |
| Mickey's 60th Birthday | 1988 | TV Movie | Norm Peterson |
| Plain Clothes | 1987 | | Chet Butler |
| The Tortellis | 1987 | TV Series | Norm Peterson |
| House | 1986 | | Harold Gorton |
| The Twilight Zone | 1986 | TV Series | Barney Schlesinger (segment "The World Next Door") |
| Gung Ho | 1986 | | Buster |
| Fletch | 1985 | | Fat Sam |
| St. Elsewhere | 1985 | TV Series | Norm Peterson |
| The Romance of Betty Boop | 1985 | TV Short | Johnny Throat / Punchie (voice, as George R. Wendt) |
| The Ratings Game | 1984 | TV Movie | Mr. Sweeney |
| No Small Affair | 1984 | | Jake |
| Garfield in the Rough | 1984 | TV Short | Ranger #2 (voice) |
| Thief of Hearts | 1984 | | Marty Morrison |
| Dreamscape | 1984 | | Charlie Prince |
| Ray Parker Jr.: Ghostbusters | 1984 | Video short | Cameo appearance (uncredited) |
| Journey's End | 1983 | TV Movie | |
| Garfield on the Town | 1983 | TV Short | R |
| Super Bowl XVII Pre-Game Show | 1983 | TV Movie | Norm Peterson (uncredited) |
| Likely Stories, Vol. 4 | 1983 | TV Movie | |
| Airplane II: The Sequel | 1982 | | Ticket Agent (uncredited) |
| Jekyll and Hyde... Together Again | 1982 | | Injured Man |
| M*A*S*H | 1982 | TV Series | Pvt. La Roche |
| Making the Grade | 1982 | TV Series | Gus Bertoia |
| Alice | 1982 | TV Series | Monty |
| Taxi | 1981 | TV Series | The Exterminator |
| Soap | 1981 | TV Series | Counterman |
| Hart to Hart | 1981 | TV Series | Sgt. Tate |
| Avery Schreiber Live from the Second City | 1980 | TV Movie | |
| Somewhere in Time | 1980 | | Student |
| My Bodyguard | 1980 | | Engineer |
| Bronco Billy | 1980 | | Bartender (uncredited) |
| A Wedding | 1978 | | Caterer (uncredited) |
Soundtrack
| Title | Year | Status | Character |
| --- | --- | --- | --- |
| Bye Bye Birdie | 1995 | TV Movie performer: "Hymn for a Sunday Evening Ed Sullivan", "Kids" | |
| Cheers | | TV Series 1 episode, 1986 performer - 10 episodes, 1988 - 1993 | |
Director
| Title | Year | Status | Character |
| --- | --- | --- | --- |
| Cheers | 1988 | TV Series 1 episode | |
Producer
| Title | Year | Status | Character |
| --- | --- | --- | --- |
| King of the Ants | 2003/I | co-producer | |
Thanks
| Title | Year | Status | Character |
| --- | --- | --- | --- |
| Beyond a Reasonable Doubt: Making '12 Angry Men' | 2008 | Video documentary short special thanks | |
| Strictly Top-Shelf: The Guys Behind the Bar | 2004 | Video documentary short special thanks | |
Self
| Title | Year | Status | Character |
| --- | --- | --- | --- |
| Last Comic Standing | 2008 | TV Series | Himself - Celebrity Talent Scout |
| Late Night with Conan O'Brien | 1993-2008 | TV Series | Himself |
| Beyond a Reasonable Doubt: Making '12 Angry Men' | 2008 | Video documentary short | Himself - Juror #1, 2006-2007 Touring Production |
| Dancing with the Stars | 2007 | TV Series | Himself |
| Number 7 | 2007 | Video short | Himself |
| The Ultimate Sitcom | 2006 | TV Movie documentary | Himself |
| 2005 Radio Music Awards | 2005 | TV Special | Himself |
| Lingo | 2005 | TV Series | Himself |
| Stephen's Life | 2005 | TV Movie | Himself |
| Situation: Comedy | 2005 | TV Series | Himself |
| America Speaks Out | 2004 | Documentary | Himself |
| Balderdash | 2004 | TV Series | Himself |
| Whose Curse Is Worse?: Red Sox and Cubs on Trial | 2004 | TV Movie documentary | Himself |
| Nicholas Colasanto: His Final Season | 2004 | Video short | Himself |
| King of the Ants: Behind the Scenes | 2004 | Video documentary short | Himself |
| The Great American Celebrity Spelling Bee | 2004 | TV Mini-Series | Himself - Contestant |
| The Wayne Brady Show | 2004 | TV Series | Himself |
| Cliff's Notes: The Wisdom of Cliff Clavin | 2004 | Video short | Himself |
| Strictly Top-Shelf: The Guys Behind the Bar | 2004 | Video documentary short | Himself |
| Mayor of the Sunset Strip | 2003 | Documentary | Himself |
| TV Guide's 50 Best Shows of All Time: A 50th Anniversary Celebration | 2002 | TV Special | Himself |
| NBC 75th Anniversary Special | 2002 | TV Special | Himself |
| The Jamie Kennedy Experiment | 2002 | TV Series | Himself |
| Primetime Glick | 2001 | TV Series | Himself |
| Weakest Link | 2001 | TV Series | Himself |
| TV Funhouse | 2001 | TV Series | Himself |
| E! True Hollywood Story | 2000 | TV Series documentary | Himself |
| The Rosie O'Donnell Show | 2000 | TV Series | Himself |
| Saturday Night Live: The Best of Dana Carvey | 1999 | TV Special | Himself |
| TFI Friday | 1999 | TV Series | Himself |
| The 'Frasier' Story | 1999 | TV Special documentary | Himself |
| Monty Python's Flying Circus: Live at Aspen | 1998 | TV Special | Himself - Audience (uncredited) |
| The Making of 'Space Truckers' | 1998 | Video documentary short | Himself - 'Keller' |
| Whose Line Is It Anyway? | 1997 | TV Series | Himself |
| Good Company | 1996 | TV Series | Himself |
| The 10th Annual American Comedy Awards | 1996 | TV Special | Himself |
| Michael Jackson: Video Greatest Hits - HIStory | 1995 | Video documentary | Father (segment "Black or White") |
| The Tonight Show with Jay Leno | 1993-1995 | TV Series | Himself |
| Late Show with David Letterman | 1995 | TV Series | Himself |
| The Martin Short Show | 1994 | TV Series | Himself |
| The 19th Annual People's Choice Awards | 1993 | TV Special | Himself - Accepting Special Award for Cheers |
| Birds of a Feather | 1993 | TV Series | Himself |
| The 45th Annual Primetime Emmy Awards | 1993 | TV Special | Himself - Presenter |
| Cheers: Last Call! | 1993 | TV Short | Himself / Norm Peterson |
| Late Night with David Letterman | 1985-1993 | TV Series | Himself |
| Comic Relief V | 1992 | TV Special | Himself |
| The 44th Annual Primetime Emmy Awards | 1992 | TV Special | Himself - Co-Presenter: Outstanding Performance in Variety or Music Program |
| Seinfeld | 1992 | TV Series | Himself |
| Saturday Night Live | 1986-1991 | TV Series | Himself / Himself - Host / Himself - The Host / ... |
| A Comedy Salute to Michael Jordan | 1991 | TV Movie | Himself |
| The 16th Annual People's Choice Awards | 1990 | TV Special | Himself - Presenter |
| Cheers | 1990 | TV Series | Himself / Norm Peterson |
| The Earth Day Special | 1990 | TV Special | Norm Peterson |
| Wogan | 1990 | TV Series | Himself |
| The 41st Annual Primetime Emmy Awards | 1989 | TV Special | Himself - Nominee: Outstanding Supporting Actor in a Comedy Series |
| The Jim Henson Hour | 1989 | TV Series | Himself |
| The Arsenio Hall Show | 1989 | TV Series | Himself |
| The 40th Annual Primetime Emmy Awards | 1988 | TV Special | Himself - Nominee: Outstanding Supporting Actor in a Comedy Series |
| The 39th Annual Primetime Emmy Awards | 1987 | TV Special | Himself - Nominee |
| The 38th Annual Primetime Emmy Awards | 1986 | TV Special | Himself - Nominee: Outstanding Supporting Actor in a Comedy Series |
| Comic Relief | 1986/I | TV Special | Larry the Interviewer |
| The Making of 'House' | 1986 | Video documentary short | Himself |
| The 37th Annual Primetime Emmy Awards | 1985 | TV Special | Himself - Nominee: Outstanding Supporting Actor in a Comedy Series |
| The 36th Primetime Emmy Awards | 1984 | TV Special | Himself - Nominated: Outstanding Supporting Actor in a Comedy Series |
| The 9th Annual People's Choice Awards | 1983 | TV Special | Himself - Accepting Award for Favourite New Television Comedy Program |
| Bill Murray Live from the Second City | 1980 | TV Special documentary | Himself |
| '85: The Greatest Team in Pro Football History | 2016 | | Himself |
| Must See TV: A Tribute to James Burrows | 2016 | TV Special | Himself |
| Entertainment Tonight | 2016 | TV Series | Himself |
| Extra | 2016 | TV Series | Himself |
| Comedy Bang! Bang! | 2015 | TV Series | Himself |
| Top Chef | 2014 | TV Series | Himself - Guest Judge / Actor, Cheers |
| Thank You Very Much with Host Jack Antonoff | 2014 | TV Movie | Himself |
| Celebrity Ghost Stories | 2013 | TV Series documentary | Himself |
| The Broadway.com Show | 2013 | TV Series | Himself |
| What's in a Name? | 2011 | TV Series documentary | Himself - Beer Connoisseur |
| Color Me Obsessed: A Film About The Replacements | 2011 | Documentary | Himself |
| Gylne tider | 2010 | TV Series documentary | Himself |
| Mike & Mike | 2009 | TV Series | Himself - Guest |
| The 62nd Annual Tony Awards | 2008 | TV Special | Himself (taped) |
Archive Footage
| Title | Year | Status | Character |
| --- | --- | --- | --- |
| Entertainment Tonight | 2016 | TV Series | Himself |
| Extra | 2016 | TV Series | Himself |
| SNL's NFL Saturday | 2015 | TV Movie | Bob Swerski |
| Saturday Night Live: Thanksgiving Special | 2014 | TV Special | Bob Swerski |
| Peter Andre's 90 Party Hits of the 90s | 2014 | TV Movie | Himself |
| The O'Reilly Factor | 2008-2014 | TV Series | Norm Peterson / Norm Peterson in 'Cheers' |
| Saturday Night Live: Thanksgiving | 2013 | TV Special | Bob Swerski (uncredited) |
| The Women of SNL | 2010 | TV Movie | Dominick |
| Biography | 2009 | TV Series documentary | Norm Peterson on 'Cheers' |
| Top of the Pops 2 | 2009 | TV Series | Himself - Father - Black or White Video |
| Saturday Night Live in the '80s: Lost & Found | 2005 | TV Special documentary | Himself |
| 101 Most Unforgettable SNL Moments | 2004 | TV Movie | Himself |
| Carla's Whipping Boy | 2004 | Video short | Norm Peterson (uncredited) |
| Shrink-Warped: Introducing Frasier Crane | 2004 | Video short | Norm Peterson (uncredited) |
| Virtual Vera | 2004 | Video short | Norm Peterson (uncredited) |
| Carla the Comeback Queen: Insults for Every Occasion | 2004 | Video short | Norm Peterson (uncredited) |
| Di Another Day: Diane Chambers from A-Z | 2004 | Video short | Norm Peterson (uncredited) |
| Michael Jackson: Number Ones | 2003 | Video documentary | The Father (segment "Black or White") |
| Coach Ernie Pantusso's Rules of the Game | 2003 | Video short | Norm Peterson (uncredited) |
| I'll Drink to That: Stormin' Norm-isms | 2003 | Video short | Norm Peterson (uncredited) |
| Setting the Bar: A Conversation with Ted Danson | 2003 | Video documentary short | Norm Peterson (uncredited) |
| Second to None | 2001/I | TV Movie documentary | Himself |
| Saturday Night Live: The Best of Chris Farley | 1998 | TV Special documentary | Bob Swersky (uncredited) |
| Whose Line Is It Anyway? | 1997 | TV Series | Himself |
| Toonces, the Cat Who Could Drive a Car | 1992 | TV Movie | |
| The Dick Cavett Show | 1986 | TV Series | Moderator on Dr. Ruth Sketch from COMEDY RELIEF |
Awards
Nominated Awards
| Year | Award | Ceremony | Nomination | Movie |
| --- | --- | --- | --- | --- |
| 1999 | Genie | Genie Awards | Best Performance by an Actor in a Supporting Role | Rupert's Land (1998) |
| 1990 | Q Award | Viewers for Quality Television Awards | Best Supporting Actor in a Quality Comedy Series | Cheers (1982) |
| 1989 | Primetime Emmy | Primetime Emmy Awards | Outstanding Supporting Actor in a Comedy Series | Cheers (1982) |
| 1988 | Primetime Emmy | Primetime Emmy Awards | Outstanding Supporting Actor in a Comedy Series | Cheers (1982) |
| 1987 | Primetime Emmy | Primetime Emmy Awards | Outstanding Supporting Actor in a Comedy Series | Cheers (1982) |
| 1986 | Primetime Emmy | Primetime Emmy Awards | Outstanding Supporting Actor in a Comedy Series | Cheers (1982) |
| 1985 | Primetime Emmy | Primetime Emmy Awards | Outstanding Supporting Actor in a Comedy Series | Cheers (1982) |
| 1984 | Primetime Emmy | Primetime Emmy Awards | Outstanding Supporting Actor in a Comedy Series | Cheers (1982) |
Source:
IMDb
,
Wikipedia