• Cynthia Watros is an American award-winning actress, known for her roles in "Lost" (2005-2010) and "General Hospital" (2019 • present)
• She was born in Michigan, USA, with Polish, Italian, and English ancestry
• She received a Bachelor of Fine Arts degree in theatre from Boston University
• She is married to Curtis Gilliland and they have twin daughters
• Her estimated net worth is $1.5 million.

Known for movies
Short Info
| | |
| --- | --- |
| Net Worth | $1.5 million |
| Date Of Birth | September 2, 1968 |
| Spouse | Curtis Gilliland |
| Fact | Cynthia's parents divorced when she was age 7. Her father, Bruce, is an electrical engineer. Her mother, Nancy, is a legal secretary. She has an older brother, Steven, who is also an electrical engineer. |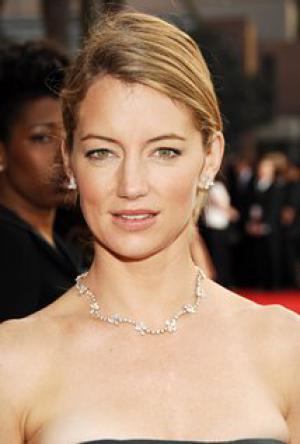 Who is Cynthia Watros?
Cynthia Watros is an American award-winning actress, who initially made a name for herself as Libby Smith in the TV fantasy drama series "Lost" (2005-2010), and also as Nina Reeves in the TV drama series "General Hospital" since 2019, when she joined the TV series.
Cynthia Watros Age, Childhood, Education
Born Cynthia Michele Watros on the 2nd September 1968, in Lake Orion, Michigan USA, Cynthia is of Polish, Italian, and English ancestry, the daughter of Bruce Watros and his wife, Nancy. She has a brother, Steven Watros, who is an electrical engineer.
https://www.instagram.com/p/B68dRDKDEkG/
Their parents divorced when she was just seven years old. In her childhood, Cynthia had severe health problems, as she was diagnosed with immune thrombocytopenia. She had a near-death experience when she was just three years old, and had to undergo splenectomy and chemotherapy, which lasted for two years. Cynthia attended Lake Orion High School, after which, she went to Macomb Community College in Clinton Township, Michigan, then after two years enrolled at Boston University, eventually obtaining a Bachelor of Fine Arts degree in theatre.
During her time at Boston University, Cynthia was a member of the Professional Actors Training Program.
Career Beginnings
Cynthia started her career in the mid-'90s, firstly with a minor role in the TV series "New York Undercover" (1994), and then as Dianne Harris in the mystery drama film "Café Society" in 1995, starring Frank Whaley, Peter Gallagher and Lara Flynn Boyle. In 1997 she was chosen for her first major role, as Annie Dutton Banks in the daytime soap opera "Guiding Light" (1997-1998), earning rave reviews for her work on the show, and was eventually awarded the Daytime Emmy Award for Outstanding Lead Actress in a Drama Series.
Her next success came with the action-drama film "Mercy Streets" (2000), in which she starred next to Eric Roberts and David A.R. White, and the same year she was also chosen for the lead role in the comedy-drama series "Titus" (2000-2002), with Christopher Titus and Zack Ward. In 2002 she joined the cast of the Primetime Emmy Award-nominated TV comedy series "The Drew Carey Show" as Kellie Newmark, and through 2004 appeared in 52 episodes of the popular show.
Rise to Stardom
Her previous experience got her far enough in Hollywood to be considered a rising star, and in 2005 she was chosen for the part of Libby Smith in the TV series "Lost". Although she only appeared in 24 episodes of the highly popular series, her character and her performance were praised by the public and critics, which made her more popular. After this, she struggled for a while to secure a long-term role, as most of the pilots in which she appeared weren't picked-up.
Nevertheless, she bounced back with the role of Samantha Carr in the TV medical-drama series "House M.D." in 2010, while in 2012 she starred in the drama film "Electrick Children". Cynthia continued in soap opera roles, first as Kelly Andrews in "The Young and the Restless" (2013-2015), appearing in over 45 episodes of one of the longest-running TV dramas, while she also played Mary Matrix in the TV series "Video Game High School" (2013-2014).
Most Recent Projects
In 2014, Cynthia was selected for one of the lead roles in the TV drama series "Finding Carter", and appeared in all 36 episodes of the series. The following year, Cynthia starred in the drama film "Stolen from Suburbia", but the film didn't meet expectations, which set back her career a bit. However, she bounced back with a couple of films in 2017, first the comedy "Special Unit", and then the action-adventure "Destruction Los Angeles".
Most recently, Cynthia joined the cast of "General Hospital" as Nina Reeves, and is working on the drama film "The Goose That Laid the Golden Egg", which is currently in pre-production, and will star Cynthia alongside Hannah Fierman and Arye Gross.
Cynthia Watros Net Worth, Body Statistics, Height, Weight, and Appearance
Cynthia has made over 60 appearances in films and TV series so far in her career, and has won several awards and recognitions, while also accumulating a decent net worth in the process.
So do you know how rich Cynthia Watros is, as of early 2020? Sources have estimated that Cynthia's wealth is as high as $1.5 million. Cynthia Watros stands at 5ft 7ins (1.7m), tall, while she weighs around 121lbs ~ 55kgs, her vital statistics are 34-23-34, and her bra size is 34B. She has blonde hair and green eyes.
Cynthia Watros Personal Life, Marriage, Husband, Children
Cynthia is an open book when it comes to her personal life; she is a married woman and is apparently enjoying life with her husband and their children.
— Cynthia Watros (@watroswatros) July 17, 2019
Her husband is Curtis Gilliland, with whom she has been married since 1996 and the couple has twin daughters born on the 14th July 2001, Emma Rose Marie and Sadie Anna Marie. Her husband is a restaurateur in the Los Angeles area.
Cynthia was a member of the USO tour to Iraq back in 2008, and visited the COP Callahan base located in Baghdad's East Adamiyah area.
General Info
| | |
| --- | --- |
| Full Name | Cynthia Watros |
| Net Worth | $1.5 million |
| Date Of Birth | September 2, 1968 |
| Height | 1.7 m |
| Profession | Actor |
| Education | Macomb Community College, Boston University |
| Nationality | American |
Family
| | |
| --- | --- |
| Spouse | Curtis Gilliland |
| Children | Emma Rose Marie Gilliland, Sadie Anna Marie Gilliland |
| Parents | Nancy Watros, Bruce Watros |
| Siblings | Steven Watros |
Accomplishments
| | |
| --- | --- |
| Awards | Screen Actors Guild Award for Outstanding Performance by an Ensemble in a Drama Series, Daytime Emmy Award for Outstanding Lead Actress in a Drama Series |
| Movies | Electrick Children, A Smile as Big as the Moon, Mars, Calvin Marshall, American Crude, Frank, Avenging Angel, Duane Incarnate, P.S. Your Cat Is Dead!, Mercy Streets, His and Hers, The Yellow Bird |
| TV Shows | Finding Carter, Lost, Guiding Light, The Drew Carey Show, Titus, Another World |
Social profile links
Quotes
| # | Quote |
| --- | --- |
| 1 | I love playing characters that have secrets. |
| 2 | It's always fun to make people laugh, and then make them afraid or cry at the same time. |
Facts
| # | Fact |
| --- | --- |
| 1 | Throughout the latter part of season two of Titus (2000) she was pregnant with twins, her character Erin was not meant to be pregnant, so the fact was often disguised by having her standing behind objects, holding things in front of her (flowers, pillows, wedding dresses in garment bags, etc.), being filmed from above the waist, wearing dark clothes, as well as a plot line that involved her character being in a wheelchair. |
| 2 | Is probably best known for her role as the patient and sensible girlfriend of Christopher Titus, Erin Fitzpatrick in the sitcom Titus (2000). |
| 3 | She mentioned that when she joined The Drew Carey Show (1995), the cast of the show embraced her, especially Mr Carey. He sends flowers every week. |
| 4 | Met her Guiding Light (1952) co-star Kim Zimmer while they co-starred in the off-Broadway play "Four Dogs and a Bone". |
| 5 | Graduated from Boston University. |
| 6 | Twins, Emma Rose Marie and Sadie Anna Marie Gilliland, were born July 14, 2001 in L.A. |
| 7 | Attended Macomb Community College in Macomb County, Michigan and then the Boston University School for the Arts (graduating with a Bachelor of Fine Arts). She enjoys skiing and dancing. |
| 8 | Her husband, Curt, whom she married in 1996 is a Los Angeles restaurateur. |
| 9 | When a teenager, she was diagnosed with immune thrombocytopenia, an autoimmune disease of the blood. She required a splenectomy and two years of chemotherapy. It appears to be in remission today. |
| 10 | Cynthia's parents divorced when she was age 7. Her father, Bruce, is an electrical engineer. Her mother, Nancy, is a legal secretary. She has an older brother, Steven, who is also an electrical engineer. |
Pictures
Movies
Actress
| Title | Year | Status | Character |
| --- | --- | --- | --- |
| The Goose That Laid the Golden Egg | | pre-production | Crystal Watson |
| Destruction: Los Angeles | 2016 | | Cathy |
| The Night Shift | 2016 | TV Series | Rebecca |
| Special Unit | 2016 | | Tara Small |
| Finding Carter | 2014-2015 | TV Series | Elizabeth Wilson |
| Stolen from Suburbia | 2015 | | Katherine |
| Park City | 2015 | | Nina |
| The Young and the Restless | 2013-2015 | TV Series | Kelly Andrews / Kelly |
| Video Game High School | 2013-2014 | TV Series | Mary Matrix |
| Blood and Circumstance | 2014 | | Mrs. Stabler |
| Dog with a Blog | 2013 | TV Series | Aunt Sigourney |
| Cynthia Watros Gets Lost | 2012-2013 | TV Series | Cynthia Watros |
| Warehouse 13 | 2013 | TV Series | Janice Malloy |
| Retribution | 2012 | TV Movie | Karen |
| Hawaii Five-0 | 2012 | TV Series | Katie Burgess |
| Grey's Anatomy | 2012 | TV Series | Liz Connor |
| Electrick Children | 2012 | | Gay Lynn |
| A Smile as Big as the Moon | 2012 | TV Movie | Dr. Deborah Barnhart |
| Desperate Housewives | 2010 | TV Series | Tracy Miller |
| House M.D. | 2010 | TV Series | Sam Carr |
| Lost | 2005-2010 | TV Series | Elizabeth 'Libby' Smith |
| Mars | 2010/I | | Allison Guthrie |
| The Secret Life of the American Teenager | 2010 | TV Series | Nicky |
| Men of a Certain Age | 2009 | TV Series | Erica |
| Calvin Marshall | 2009 | | Karen |
| Criminal Minds | 2009 | TV Series | Heather Vanderwaal |
| The Closer | 2009 | TV Series | Robin Milano |
| CSI: Crime Scene Investigation | 2009 | TV Series | Barbie Aubrey |
| Gossip Girl | 2009 | TV Series | Young Celia 'CeCe' Rhodes |
| In Plain Sight | 2009 | TV Series | Maureen Stewart Maureen Sullivan |
| Family Guy | 2009 | TV Series | Security System |
| The Bill Engvall Show | 2008 | TV Series | A.J. |
| Fear Itself | 2008 | TV Series | Meredith Kane |
| American Crude | 2008 | | Jane |
| Life Is Wild | 2008 | TV Series | Charlotte |
| The Rich Inner Life of Penelope Cloud | 2007 | TV Movie | Eva |
| Law & Order: Criminal Intent | 2007 | TV Series | Beth Hoyle |
| Avenging Angel | 2007 | TV Movie | Maggie |
| Raines | 2007 | TV Series | Sarah Carver |
| Frank | 2007/I | | Jennifer York |
| My Ex Life | 2006 | TV Movie | |
| Just Pray | 2005 | Short | Perry Ann Lewis |
| Washington Street | 2005 | TV Movie | Maggie |
| Duane Incarnate | 2004 | | Connie |
| Saint Louie | 2004 | TV Movie | |
| The Drew Carey Show | 2002-2004 | TV Series | Kellie Newmark |
| Titus | 2000-2002 | TV Series | Erin Fitzpatrick |
| A Nero Wolfe Mystery | 2002 | TV Series | Phoebe Gunther |
| P.S. Your Cat Is Dead! | 2002 | | Kate |
| The Yellow Bird | 2001 | Short | Alma Tutwiler |
| Mercy Streets | 2000 | | Sam |
| Blink of an Eye | 1999 | uncredited | |
| Profiler | 1998 | TV Series | Helen Jefferies |
| Guiding Light | 1997-1998 | TV Series | Annie Dutton Banks Dee |
| Another World | 1998 | TV Series | Victoria 'Vicky' Hudson Frame Harrison McKinnon |
| Spin City | 1997 | TV Series | Gayley |
| His and Hers | 1997 | | Pam |
| Cafe Society | 1995 | | Dianne Harris |
| New York Undercover | 1994 | TV Series | Reporter |
Writer
| Title | Year | Status | Character |
| --- | --- | --- | --- |
| Cynthia Watros Gets Lost | 2013 | TV Series 1 episode | |
Producer
| Title | Year | Status | Character |
| --- | --- | --- | --- |
| Cynthia Watros Gets Lost | 2012 | TV Series producer | |
Thanks
| Title | Year | Status | Character |
| --- | --- | --- | --- |
| His Better Half: An Interview with Cynthia Watros | 2006 | Video documentary short special thanks | |
Self
| Title | Year | Status | Character |
| --- | --- | --- | --- |
| Dinner at Tiffani's | 2016 | TV Series | Herself |
| 2014 MTV Video Music Awards | 2014 | TV Special | Herself |
| The Late Late Show with Craig Ferguson | 2006 | TV Series | Herself |
| 12th Annual Screen Actors Guild Awards | 2006 | TV Special | Herself |
| His Better Half: An Interview with Cynthia Watros | 2006 | Video documentary short | Herself |
| The Tony Danza Show | 2005 | TV Series | Herself |
| Imagine 01: A Celebration of Children's Hospital Los Angeles | 2005 | TV Movie documentary | Herself - Host |
| P.S. Your Cat Is Dead: Behind the Scenes | 2002 | Video documentary short | Herself |
| The Making of 'Mercy Streets' | 2001 | Video documentary short | Herself |
| The 25th Annual Daytime Emmy Awards | 1998 | TV Special | Herself - Winner: Outstanding Lead Actress in a Drama Series |
Archive Footage
| Title | Year | Status | Character |
| --- | --- | --- | --- |
| The Lost Survival Guide | 2006 | TV Movie | Elizabeth 'Libby' Smith |
| Lost: Reckoning | 2006 | TV Movie | Elizabeth 'Libby' Smith |
| Lost: Revelation | 2006 | TV Movie | Elizabeth 'Libby' Smith |
Awards
Won Awards
| Year | Award | Ceremony | Nomination | Movie |
| --- | --- | --- | --- | --- |
| 2015 | IAWTV Award | International Academy of Web Television Awards | Best Ensemble Performance (Comedy) | Video Game High School (2012) |
| 2013 | ISA | Indie Series Awards | Best Actress (Comedy) | Cynthia Watros Gets Lost (2012) |
| 2006 | Actor | Screen Actors Guild Awards | Outstanding Performance by an Ensemble in a Drama Series | Lost (2004) |
| 1998 | Daytime Emmy | Daytime Emmy Awards | Outstanding Lead Actress in a Drama Series | The Guiding Light (1952) |
Nominated Awards
| Year | Award | Ceremony | Nomination | Movie |
| --- | --- | --- | --- | --- |
| 2009 | OFTA Television Award | Online Film & Television Association | Best Guest Actress in a Drama Series | In Plain Sight (2008) |
| 2006 | Gold Derby TV Award | Gold Derby Awards | Ensemble of the Year | Lost (2004) |
| 1998 | Soap Opera Digest Award | Soap Opera Digest Awards | Outstanding Villainess | The Guiding Light (1952) |
Source:
IMDb
,
Wikipedia