Summary of Conchata Ferrell:
• Born in 1943 in West Virginia, Conchata Ferrell is an American theater, film and television actress
• Gained fame with her role as the housekeeper Berta in the TV series "Two and a Half Men", resulting in two Primetime Emmy Nominations
• Career began with stage acting, before she moved on to TV movies and shows in the 1970s
• Gained further recognition in the 1990s with roles in "L.A. Law", "Hearts Afire", "Teen Angel", "Townies" and more
• Has a net worth of approximately $7 million, primarily due to her role in "Two and a Half Men"

Known for movies
Short Info
| | |
| --- | --- |
| Net Worth | about $7 million |
| Date Of Birth | March 28, 1943 |
| Spouse | Arnie Anderson |
| Fact | She is of English, Scottish, German, and Irish ancestry. |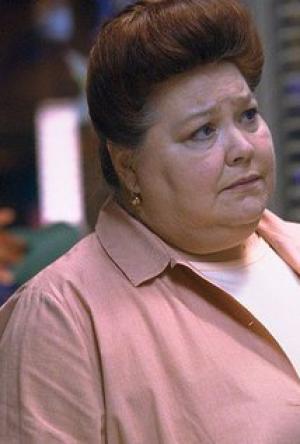 Who is Conchata Ferrell?
Born on 28 March, 1943, in Loudendale, West Virginia, under the fire sign of Aries, Conchata Galen Ferrell is a 76-year-old American theater, film and television actress. She made a name for herself by playing the now-legendary housekeeper Berta in the TV series "Two and a Half Men". While her role was mainly created to support Jon Cryer and Charlie Sheen, she became a fan favorite, and went on to shape the show for all 12 years of its existence, which resulted in two Primetime Emmy Nominations, in 2005 and 2007. However, her acting resume includes appearances in shows and films such as "L.A. Law", "Buffy the Vampire Slayer", "Edward Scissorhands" and "Erin Bronkovich". Using her initial experience from acting on stage, Conchata became one of the most renowned supporting actresses in the last few decades.
Early Life and Education: Growing Up in West Virginia and Ohio
Conchata Ferrell was born to Luther Martin and Mescal Loraine Ferrell in the small town of Loudendale, but she spent most of her childhood in Charleston, which is located in the same state. There is no available information about her parents, other than their names. Regardless, we do know that young Conchata was a brilliant student. She completed her high school education in Circleville, Ohio, upon moving there during middle school. Subsequently, she enrolled at West Virginia University and excelled during her time there, however, after her second year, she suddenly dropped out because she didn't have the motivation to study anymore. After abandoning her studies, Conchata worked several jobs to support herself, until some years later when she determined to make a return to the world of higher education, and enrolled into Marshall University. This time, she successfully graduated with a Bachelor's Degree in social studies and education. During her time at Marshall, Ferrell also decided to try something that was completely foreign to her – in 1969, she joined Bardenon Review, a comedy and music group, which gave her a taste of acting.
Career Beginnings: Making the Stage Her Second Home
Using her experience from college, Conchata was ready to become a professional actress. Her first and greatest love was, of course, theater, so she opted to become a stage actress and devote herself perfecting her craft. During the nascent period of her career, Ferrell joined the Circle Repertory Company, which was a renowned acting troupe in the 1970s. Her breakthrough came in 1974, when she was given a role in "The Sea Horse", an off-Broadway play which took critics and theater aficionados off-guard. Without much promotion, or promise, the production ended up being a major success. Conchata won a total of three awards for her performance – an Obie, Drama Desk and Theater World Award. That same year, Ferrell made her TV debut as Rita Valdez in "Maude", and a few months later was cast as April Green in "Hot L Baltimore". Interestingly, she reprised the same role from a few months earlier, as the show was based on a stage production. The rest of the 1970s featured her mostly in TV movies and shows, such as "Good Times", "The Rockford Files" and "The Love Boat". 1975's "Deadly Hero" was her silver screen debut.
Making a Name for Herself: Heartland, Faerie Tale Theatre and More
For her role as an essayist in the 1979 blockbuster hit "Heartland", Conchata added another trophy to her cabinet – the Bronze Wrangler Western Heritage Award. The movie was based on "Letters of a Woman Homesteader", written in 1914 by Elinore Pruitt Stewart; almost every major media outlet praised the film for its accurate portrayal of homesteaders in the western part of the US. Afterwards, we could see Ferrell in "Life of the Party: The Story of Beatrice", which is a film about Beatrice O'Reilly, who founded the first recovery center for female alcoholics in all of Los Angeles. In the hit TV series "Faerie Tale Theatre", she assumed the part of Thumbelina's Mother, which was met with rave reviews. In the TV series "E/R", she played Nurse Joan Thor, which was her first regular role for a total of 22 episodes, which showed everyone that she was sufficiently skilled to stay in character and showcase her character's emotional development through the plot. In the 1980s, her other notable credits include "Cagney and Lacey", "Nadia" and "Hooperman". In 1989, she played Kate Galindo in "A Peaceable Kingdom" for a total of 10 episodes.
The 1990s: LA Law, Hearts Afire, Townies and More
Even though she was an experienced actress at this point, Ferrell still wasn't satisfied with the amount of recognition she had, so she started working even harder to gain the respect she deserved. In the '90s, her most significant role was that of Susan Bloom in "L.A. Law", which she assumed for a total of 20 episodes, and so effectively as a supporting actress that she received a nomination for a Primetime Emmy Award. Despite the fact that she didn't win, Conchata was happy and more motivated than ever. Afterwards, she went on a rampage, appearing in "A Worn Path", "Sirens", "Cobra" and many other movies and shows during the decade. In 1992, she landed the role of Dr. Madeline Stoessinger in "Hearts Afire", a hit sitcom which eventually became a cult classic. Her other two significant TV show parts of the decade were in "Teen Angel" and "Townies", with smaller roles in "Buffy the Vampire Slayer", "Erin Bronkovich" and "The Naked Truth". During the 1990s era, she gained a lot of fans despite being overweight, showing a distinct charm that no other actor or actress had.
Happy birthday Conchata Ferrell from #TwoAndAHalfMen! Here's a great Berta moment! http://t.co/p0XifLQD

— Two and a Half Men (@TwoAndAHalfMen) March 28, 2012
The Crown Jewel of Her Career: Two and a Half Men
When the new millennium reared its head, Conchata continued in the same fashion as before. With a no-nonsense approach, she managed to land roles in "Going to California", "Sabrina, the Teenage Witch" and "Push, Nevada", however, in 2003 she made the biggest breakthrough in her career, landing the role of Housekeeper Berta in the hilarious sitcom "Two and a Half Men". Immediately during the first season, she displayed excellent chemistry alongside John Cryer and Charlie Sheen, thus becoming an integral part of the show. With tongue-in-cheek humor and a healthy dose of sarcasm, Ferrell became a real star overnight. She assumed her role for a total of 211 episodes, more than anyone else, aside from the three main actors. While the show was still being filmed, Ferrell was nominated for a Primetime Emmy for the second and third time in her career, which is an incredible achievement for a supporting actress. Despite failing to win both times, she was proud of the achievement.
In recent years, she hasn't been all that active, with sporadic credits such as "Postal Jerks", "Krampus" and "A Very Nutty Christmas".
Personal Life: Is Conchata Ferrell Married? Does She Have Children?
In 1986, Conchata married Arnie Anderson and the two have been together ever since. She has one daughter named Samantha, who was born in 1982. Upon marrying Anderson, she adopted his two daughters from a previous relationship, and he her daughter. Despite her charming attitude and impeccable charisma, Ferrell has always been a private person, so we don't know a lot about her marriage to Arnie.
How Did Conchata Farrell Manage to Lose So Much Weight?
Ever since her youth, Conchata has been a compulsive overeater, which caused her to gain a significant amount of weight. No one could dispute her talents, which allowed her to land roles on almost a monthly basis However, her problem was two-fold – while she was able to get a lot of roles, the ones she truly yearned for eluded her because of her weight. On one occasion, a producer told her she gave 'the best audition he had seen in years', but that she didn't get the role because she was 'as big as a house'. The other side of the problem was that her health was rapidly deteriorating. Never the one to give up, Conchata worked harder than ever and also started using her platform to battle the discrimination against overweight people. At the same time, she became focused on losing weight and becoming healthier. In 2009, she was visibly slimmer, claiming that she had lost over 60 pounds. As the years went on, she began exercising and eating more fruits and vegetables, which ended up being the right decision. Despite being semi-retired nowadays, Ferrell is still adamant when it comes to fighting for her health and wellbeing.
Net Worth: How Rich is Conchata Ferrell?
Have you ever wondered how affluent Conchata really is? Well, according to several authoritative sources, she has a net worth of approximately $7 million, as of mid-2019, accumulated by working incessantly for more than 40 years now, with little time to rest. The bulk of her wealth comes from her time in "Two and a Half Men", where she would end up receiving $150,000 per episode as her character became more prominent. During the final season, she received a total of $2.5 million, which was unheard of for a supporting actress. Nevertheless, she is set for life and able to enjoy her retirement.
Social Media Presence
Thanks to the ever expanding grasp that social media has on worldwide audiences, it is in the best interests of most celebrities to keep their fans informed about their activities, and thus maintain and potentially increase their ratings and profit. However, it doesn't appear as though Conchata is at all preoccupied with maintaining her involvement in this trend, seeing as her presence on social networks is all but ubiquitous at the moment. She doesn't have Facebook and Instagram accounts, while her Twitter account has only three tweets from 13 January 2012.
General Info
| | |
| --- | --- |
| Full Name | Conchata Ferrell |
| Net Worth | about $7 million |
| Salary | $150 thousand |
| Date Of Birth | March 28, 1943 |
| Height | 1.6 m |
| Profession | Actor |
| Education | Marshall University, West Virginia University |
| Nationality | American |
Family
| | |
| --- | --- |
| Spouse | Arnie Anderson |
| Children | Samantha Anderson |
| Parents | Mescal Loraine Ferrell, Luther Martin Ferrell |
Accomplishments
| | |
| --- | --- |
| Awards | TV Land Future Classic Award, Drama Desk Award for Outstanding Performance, Obie Award for Performance |
| Nominations | Primetime Emmy Award for Outstanding Supporting Actress in a Comedy Series, Primetime Emmy Award for Outstanding Supporting Actress in a Drama Series |
| Movies | Krampus, Edward Scissorhands, Erin Brockovich, Frankenweenie, Mr. Deeds, Mystic Pizza, K-PAX, Kabluey, For Keeps, Network, Crime and Punishment in Suburbia, Heartland, Family Prayers, Deadly Hero, Stranger Inside, Amy & Isabelle, Modern Vampires, A Death in Canaan, Life of the Party: The Story of Be... |
| TV Shows | Two and a Half Men, Hot l Baltimore, B. J. and the Bear, L.A. Law, Teen Angel, Hearts Afire, E/R, Townies, McClain's Law, A Peaceable Kingdom, Push, Nevada, This Is the Life |
Social profile links
Facts
| # | Fact |
| --- | --- |
| 1 | She is of English, Scottish, German, and Irish ancestry. |
| 2 | In the 1980s, she appeared in an all-star revival of the William Inge play "Picnic," which ran for several months at the Ahmanson Theater in Los Angeles. Co-stars included Gregory Harrison, Jennifer Jason-Leigh, Michael Learned, Rue McClanahan, and both Dick and Joyce van Patten. The production met with such critical success that it was produced as an award-winning Cable TV broadcast. |
| 3 | Very good friends with Two and a Half Men (2003) co-star Angus T. Jones. Both share a passion for video gaming and reading. |
| 4 | She enjoys playing video games, particularly role-playing games. |
| 5 | Has one daughter named Samantha. |
| 6 | In 1974, she won both the Drama Desk (Vernon Rice) award and Obie for the off-Broadway "The Sea Horse." |
Pictures
Movies
Actress
| Title | Year | Status | Character |
| --- | --- | --- | --- |
| Deported | 2016 | post-production | Betsy |
| Villisca | 2016 | | Mrs. Flanks |
| Grace and Frankie | 2016 | TV Series | Grandma Jean |
| Postal Jerks | 2015 | TV Movie | Carmelita |
| Krampus | 2015/I | | Aunt Dorothy |
| Two and a Half Men | 2003-2015 | TV Series | Berta |
| Wishin' and Hopin' | 2014 | | Sister Agrippina |
| Not That, But Something Like That | 2013 | Short | |
| Frankenweenie | 2012 | | Bob's Mom (voice) |
| Kabluey | 2007 | | Kathleen |
| Surviving Eden | 2004 | | Rosemary Flotchky |
| Judging Amy | 2003 | TV Series | Maxine's Co-Worker |
| Becker | 2003 | TV Series | Zora |
| The Wild Thornberrys | 2000-2003 | TV Series | Grizzly Bear / Harriet |
| Citizen Tony | 2003 | TV Movie | Bertha Strudel (voice) |
| Push, Nevada | 2002 | TV Series | Martha |
| Mr. Deeds | 2002 | | Jan |
| Sabrina, the Teenage Witch | 2002 | TV Series | The Bus Driver |
| K-PAX | 2001 | | Betty McAllister |
| ER | 2001 | TV Series | Mrs. Jenkins |
| Going to California | 2001 | TV Series | Nurse Lucy |
| Amy & Isabelle | 2001 | TV Movie | Bev |
| The Zeta Project | 2001 | TV Series | Dr. Greer |
| Popular | 2001 | TV Series | Calamity Jones |
| Stranger Inside | 2001 | TV Movie | Mama Cass |
| Buzz Lightyear of Star Command | 2000 | TV Series | Ma |
| Pensacola: Wings of Gold | 2000 | TV Series | Helen Wilson |
| Get Real | 2000 | TV Series | Rosa Hernandez |
| Erin Brockovich | 2000 | | Brenda |
| Crime + Punishment in Suburbia | 2000 | | Bella |
| Chicken Soup for the Soul | 1999 | TV Series | Mrs. Patterson |
| Friends | 1999 | TV Series | The Judge |
| JAG | 1999 | TV Series | Deanne |
| Two Guys, a Girl and a Pizza Place | 1999 | TV Series | Shawn's Mother |
| Touched by an Angel | 1999 | TV Series | Irene |
| Buffy the Vampire Slayer | 1998 | TV Series | Nurse Greenliegh |
| Modern Vampires | 1998 | TV Movie | Wanda, Nico's Mother (as Conchetta Ferrell) |
| Teen Angel | 1997-1998 | TV Series | Pam |
| Aaahh!!! Real Monsters | 1997 | TV Series | Simpah |
| ABC TGIF | 1997 | TV Series | Pam |
| Touch | 1997 | | Virginia Worrel |
| My Fellow Americans | 1996 | | Woman Truck Driver |
| Townies | 1996 | TV Series | Marge |
| Sweet Dreams | 1996 | TV Movie | Dr. Kate Lowe |
| Walker, Texas Ranger | 1996 | TV Series | Lureen Smith |
| Minor Adjustments | 1996 | TV Series | Mrs. Daisy Gotschel |
| Freeway | 1996 | | Mrs. Sheets |
| The Client | 1995 | TV Series | Rue |
| The Mask | 1995 | TV Series | Willamina Bubask |
| The Naked Truth | 1995 | TV Series | Maxine Mansfield |
| Duckman: Private Dick/Family Man | 1994-1995 | TV Series | Roxanne |
| The Buccaneers | 1995 | TV Mini-Series | Mrs. Elmsworth |
| Hearts Afire | 1992-1995 | TV Series | Dr. Madeline Stoessinger / Dr. Ruth Colquist |
| A Worn Path | 1994 | | Nurse |
| Samurai Cowboy | 1994 | | Bobbi Bob Pickette |
| Heaven & Earth | 1993 | | Bernice |
| Cobra | 1993 | TV Series | Bobby Gutner |
| True Romance | 1993 | | Mary Louise Ravencroft |
| Sirens | 1993 | TV Series | Mrs. Chattle |
| The Legend of Prince Valiant | 1993 | TV Series | Sage |
| Family Prayers | 1993 | | Mrs. Romeyo |
| Dinosaurs | 1993 | TV Series | Shelly |
| L.A. Law | 1988-1992 | TV Series | Susan Bloom / Lorna Landsberg |
| Backfield in Motion | 1991 | TV Movie | Ann Bedowski |
| Chains of Gold | 1991 | | Martha Burke |
| Deadly Intentions... Again? | 1991 | TV Movie | Joan |
| Edward Scissorhands | 1990 | | Helen |
| Opposites Attract | 1990 | TV Movie | Flo |
| Hollywood Dog | 1990 | TV Movie | |
| Hard Time on Planet Earth | 1989 | TV Series | Annie |
| Your Mother Wears Combat Boots | 1989 | TV Movie | Specialist Mononaghee |
| Murder, She Wrote | 1989 | TV Series | Harriet Lundgren |
| A Peaceable Kingdom | 1989 | TV Series | Kate Galindo |
| Portrait of a White Marriage | 1988 | | Mrs. Sturgeon |
| Goodbye, Miss 4th of July | 1988 | TV Movie | |
| ABC Weekend Specials | 1988 | TV Series | Aunt Jill |
| Mystic Pizza | 1988 | | Leona |
| CBS Summer Playhouse | 1988 | TV Series | Kate |
| Sonny Spoon | 1988 | TV Series | Tough Habit |
| Who's the Boss? | 1988 | TV Series | Frances |
| For Keeps? | 1988 | | Mrs. Bobrucz |
| Hooperman | 1988 | TV Series | |
| Eye on the Sparrow | 1987 | TV Movie | Mary |
| Frank's Place | 1987 | TV Series | Jan Rudy |
| Sledge Hammer! | 1987 | TV Series | Judge Ida Grim |
| Night Court | 1987 | TV Series | Nurse |
| Matlock | 1986 | TV Series | Mrs. Reese |
| Picnic | 1986 | TV Movie | Helen Potts |
| Where the River Runs Black | 1986 | | Mother Marta |
| Samaritan: The Mitch Snyder Story | 1986 | TV Movie | Ida Sinclair |
| North Beach and Rawhide | 1985 | TV Movie | Doc Norman |
| E/R | 1984-1985 | TV Series | Nurse Joan Thor |
| This Is the Life | 1985 | TV Series | |
| The Three Wishes of Billy Grier | 1984 | TV Movie | Dr. Gardner |
| Faerie Tale Theatre | 1984 | TV Series | Thumbelina's Mother |
| Nadia | 1984 | TV Movie | Mili Simonescu |
| Emergency Room | 1983 | TV Movie | Nurse Sylvia Kaye |
| American Playhouse | 1983 | TV Series | Faye Doyle |
| St. Elsewhere | 1983 | TV Series | Gina Barnett |
| Cagney & Lacey | 1982 | TV Series | Charlene |
| Life of the Party: The Story of Beatrice | 1982 | TV Movie | Captain Burnsite |
| Quincy M.E. | 1982 | TV Series | Mrs. Werner |
| Lou Grant | 1981 | TV Series | Myra Wexler |
| McClain's Law | 1981 | TV Series | Vangie Cruise |
| B.J. and the Bear | 1979-1981 | TV Series | The Fox |
| CBS Afternoon Playhouse | 1981 | TV Series | Mamie Trotter |
| Knots Landing | 1980 | TV Series | Mrs. Messinger |
| Rape and Marriage: The Rideout Case | 1980 | TV Movie | Helen |
| Reunion | 1980 | TV Movie | Toni Owens |
| The Seduction of Miss Leona | 1980 | TV Movie | Hazel Dawson |
| The Misadventures of Sheriff Lobo | 1979 | TV Series | The Fox |
| Before and After | 1979 | TV Movie | Marge (as Conchatta Ferrell) |
| Heartland | 1979 | | Elinore Randall Stewart |
| The Love Boat | 1979 | TV Series | Bitsy Sheldon |
| Who'll Save Our Children? | 1978 | TV Movie | Dodie Hart |
| A Death in Canaan | 1978 | TV Movie | Rita Parsons |
| Good Times | 1977 | TV Series | Miss Johnson |
| The Girl Called Hatter Fox | 1977 | TV Movie | Nurse Rinehart |
| Blansky's Beauties | 1977 | TV Series | Nurse Gibbons |
| Mixed Nuts | 1977 | TV Short | Nurse Cassidy |
| The Rockford Files | 1977 | TV Series | Ella Mae White |
| One Day at a Time | 1977 | TV Series | Phyllis McDermott |
| Network | 1976 | | Barbara Schlesinger |
| Deadly Hero | 1975 | | Slugger Ann |
| Hot L Baltimore | 1975 | TV Series | April Green |
| Maude | 1974 | TV Series | Rita Valdez |
Soundtrack
| Title | Year | Status | Character |
| --- | --- | --- | --- |
| Two and a Half Men | 2010 | TV Series performer - 1 episode | |
Self
| Title | Year | Status | Character |
| --- | --- | --- | --- |
| Stage Door Divas | 2014 | Documentary | Herself |
| The Women of Two and a Half Men | 2009 | Video documentary short | Herself - 'Berta' |
| Two and a Half Men: Growing Up Harper | 2009 | Video documentary short | Herself - 'Berta' |
| The 7th Annual TV Land Awards | 2009 | TV Special | Herself |
| The 35th Annual People's Choice Awards | 2009 | TV Special | Herself |
| The Florence Henderson Show | 2008 | TV Series | Herself - Guest |
| The 33rd Annual People's Choice Awards | 2007 | TV Special documentary | Herself |
| Big Brother | 2005 | TV Series | Herself |
| Weakest Link | 2002 | TV Series | Herself |
| Vicki! | 1993 | TV Series | Herself |
| The Wild West | 1993 | TV Mini-Series documentary | Calamity Jane |
| The 44th Annual Primetime Emmy Awards | 1992 | TV Special | Herself - Nominee: Outstanding Supporting Actress in a Drama Series |
| The $10,000 Pyramid | 1991 | TV Series | Herself |
Archive Footage
| Title | Year | Status | Character |
| --- | --- | --- | --- |
| Matlock | 1990 | TV Series | Mrs. Reese |
Awards
Won Awards
| Year | Award | Ceremony | Nomination | Movie |
| --- | --- | --- | --- | --- |
| 2009 | Future Classic Award | TV Land Awards | | Two and a Half Men (2003) |
| 1981 | Bronze Wrangler | Western Heritage Awards | Theatrical Motion Picture | Heartland (1979) |
Nominated Awards
| Year | Award | Ceremony | Nomination | Movie |
| --- | --- | --- | --- | --- |
| 2007 | Primetime Emmy | Primetime Emmy Awards | Outstanding Supporting Actress in a Comedy Series | Two and a Half Men (2003) |
| 2005 | Primetime Emmy | Primetime Emmy Awards | Outstanding Supporting Actress in a Comedy Series | Two and a Half Men (2003) |
| 1992 | Primetime Emmy | Primetime Emmy Awards | Outstanding Supporting Actress in a Drama Series | L.A. Law (1986) |
Source:
IMDb
,
Wikipedia